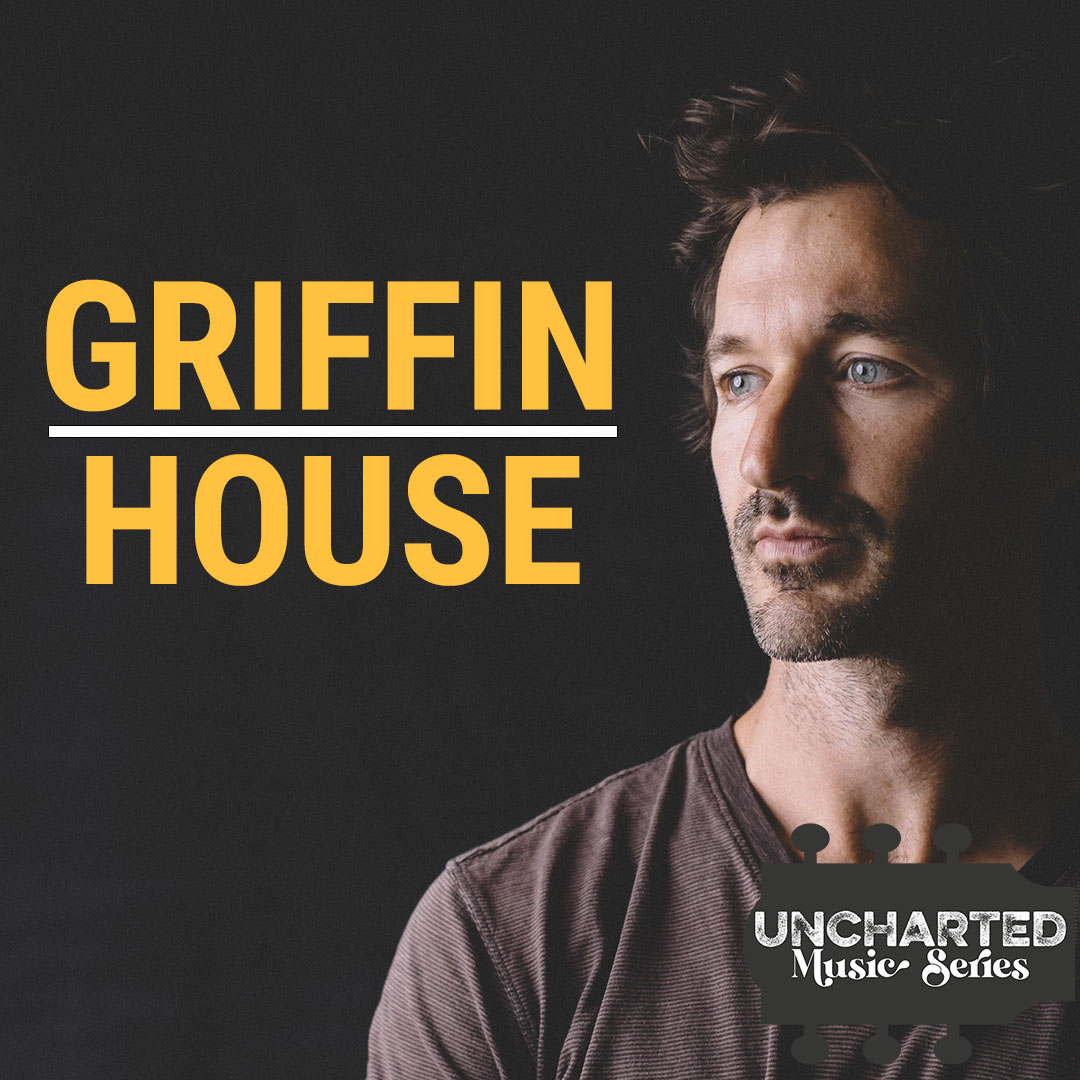 Uncharted Music Series: Griffin House
Saturday, March 11, 2023
New Series in 2022/2023
---
7:30 p.m.
6:30-7:30 p.m. Pre-concert dessert & drinks (must purchase separately)
THE SCHOOLHOUSE | 19650 MAINSTREET | PARKER, CO 80138
---
$29 for tickets (starting price)
$15 for dessert & drinks (ADD ON AT CHECKOUT)
Find Tickets
Uncharted Music Series: Griffin House
Rootsy, Atmospheric Americana singer-songwriter Griffin House performs "Stories for a Rainy Day," a nine-song collection written during the pandemic and recorded in just three days, that has been described as his most happy and upbeat compilation yet.
"If you are looking to be blown away by raw talent, then look no further than Griffin House." —American Songwriter
ADD ON DESSERT AND DRINKS AT CHECKOUT:
Each Uncharted Series event will feature a separate, pre-concert beer or wine flight paired with a locally sourced dessert that may be enjoyed in the lobby or near the firepit on our outdoor patio from 6:30 – 7:30 p.m. Simply add to your cart at checkout for an additional $15.
Snacks and drinks will also be available for purchase at concessions prior to and during the concert.
ABOUT:
Griffin House's new record "Stories for a Rainy Day" is a collection of nine songs written during the pandemic and recorded in just three days, and is being described as his most happy and upbeat yet. The opening track "The Mississippi Hippie" was originally written for a feature in Esquire magazine called "Somewhere in Mississippi" and was rediscovered and resurrected for for "Stories for a Rainy Day." The album was recorded by Tim Pannella using a stripped down trio set up with Jersey based musicians Eric Novod on drums, Mark Masefield on keys, and House on guitars and vocals. With minimal production and the band playing together as opposed to overdubbing, the songs have a space to be more playful, free and alive.
A concept record, with each song telling a story, an idea inspired from one of House's favorite childhood albums "Ten Summoner's Tales," the final tale features the hilarious character "Guido" is the only song on the album that was recorded live in concert.
"Stories for a Rainy Day" was released on Valentine's Day 2022 and features the artwork of Scottsdale based painter Priscilla Nelson.
---
General Information
PACE Center Box Office
& Art Gallery Hours
Mon. – Sat., Noon – 5 p.m.
90 minutes before performance through intermission
---
Mask Update
---
Ticketing
PACEtickets@parkeronline.org
303.805.6800
Please note that there are no refunds, credits or exchanges once tickets are purchased.
YOU MAY ALSO BE INTERESTED IN