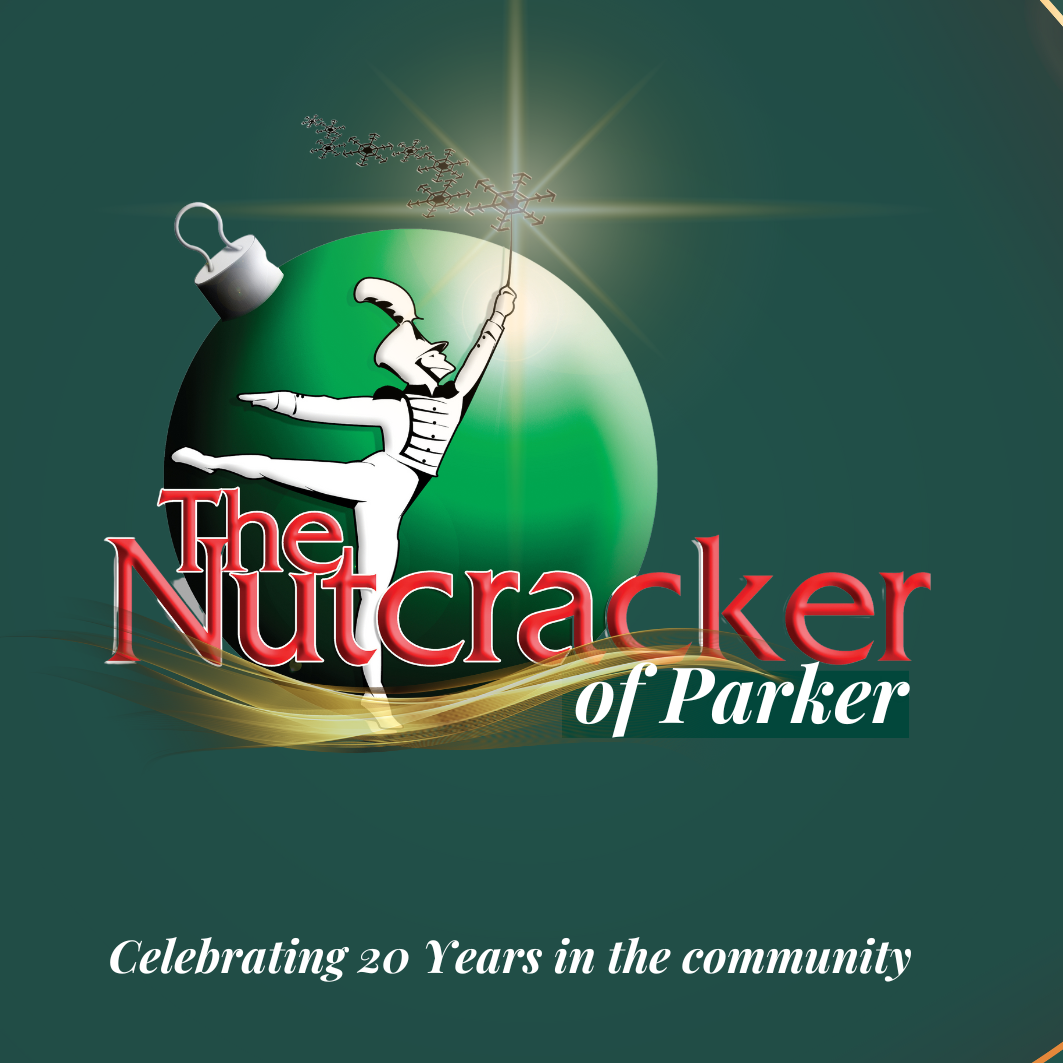 Nutcracker of Parker presented by Colorado School of Dance
November 16-21, 2023
All Ages
---
2:00 p.m. & 7:00 p.m. showtimes
PACE CENTER | 20000 PIKES PEAK AVENUE | PARKER, CO 80138
Nutcracker of Parker presented by Colorado School of Dance
ONLINE TICKET SALES OPEN AUGUST 21 AT 9:00 A.M.
BOX OFFICE OPENS AT NOON
Kick off the season and bring your family to the annual holiday tradition, the Nutcracker of Parker! This magical ballet features the famous score of Pyotr Ilyich Tchaikovsky along side the best of the best pointe dancers and community actors, blending a cast of both professionals and local dancers from our community. Presented by Colorado School of Dance, this is Parker's longest running, mainstage professional Nutcracker Ballet, since 2003. Our classic tale takes place on Thanksgiving Eve, in 1892, at the Staulbaum's kick off the Christmas season with a holiday party to light their new Christmas Tree.
You will be transformed as you watch the dazzling journey of a little girl named Clara who receives a simple wooden doll, called a Nutcracker, from her Godfather Herr Drosselmeyer. When her brother Fritz causes trouble and breaks her doll, Herr Drosselmeyer has no other option but to repair it, and add a little magic to Clara's beloved Nutcracker. Clara falls asleep, waking into a dreamland, watching her Nutcracker Prince turn into a real boy. Together, the Prince and Clara venture through the Land of Snow to the Land of the Sweets, where they meet the Sugar Plum Fairy, Cavalier and their gallant court of dancers from every kingdom. From Spanish Chocolate to Russian Candy Canes and Waltzing flowers, this is the whimsical ballet of the season, and meant for the entire family to enjoy!
---
General Information
PACE Center Box Office
& Art Gallery Hours
Mon. – Sat., Noon – 5 p.m.
90 minutes before performances 
The Schoolhouse Hours
Mon. – Thurs., 9 a.m. – 4 p.m.
90 minutes before performances
---
Quick Links
---
Ticketing
PACEtickets@parkeronline.org
303.805.6800
Due to fire code and safety requirements, every child MUST have a ticket without exception.
Please note that there are no refunds, credits or exchanges once tickets are purchased.
Thursday, November 16, 2023
7:00 p.m.
Friday, November 17, 2023
7:00 p.m.
Saturday, November 18, 2023
2:00 p.m.
Next Showing: 7:00 p.m.
Sunday, November 19, 2023
2:00 p.m.
Next Showing: 7:00 p.m.
Monday, November 20, 2023
7:00 p.m.
Tuesday, November 21, 2023
1:00 p.m.