Sponsorships
Entertain your employee and clients while building a vibrant cultural community. Business memberships allow you to align your company's brand with Parker Arts in order to reach over 250,000 patrons each year. So much more than a sponsorship, business memberships include year-round benefits and opportunities to network with area leaders and future customers.
Explore our 2022/2023 Sponsorship Opportunities Guide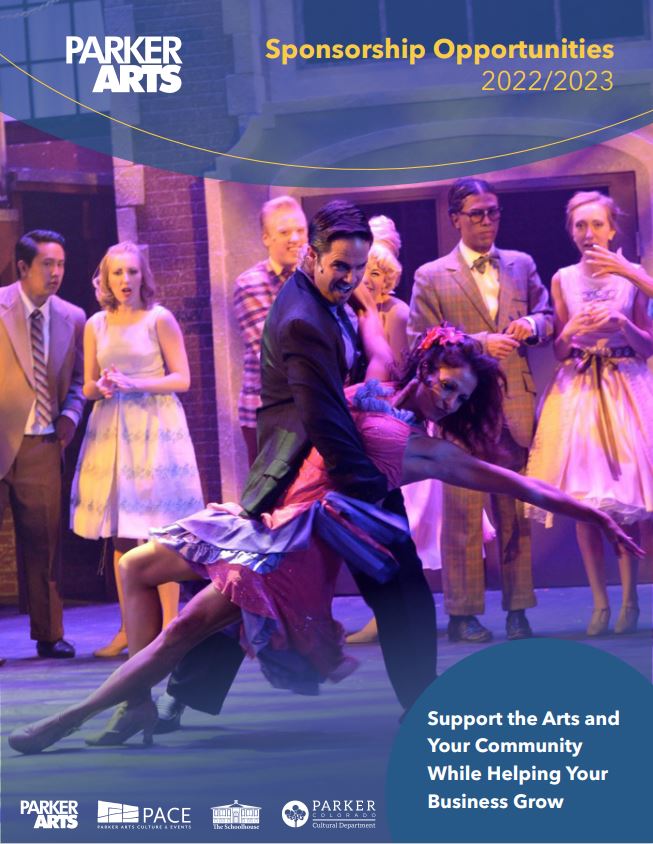 Thank you to our sponsors:
Corporate Giving
We know that your business wants to do more that purchase advertisement or a sponsorship. You want to make an impact, because a creative community means your business thrives as well. By awarding a grant from your company's foundation or supporting an employee's volunteerism or contribution with a matching gift, you make a strong statement that the arts are important to you. For more information about corporate or employee giving options please call 303-805-3377.  CLICK HERE to see our Business Donation One-Sheet!