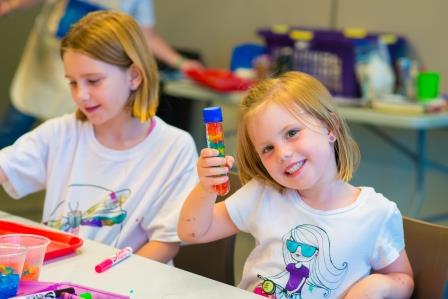 Cancelled: Winter Wonderland Science Camp
December 28 - 31
Ages 5 - 12
---
M-Th, 9:00 a.m. – 12:00 p.m.
PACE Center
20000 Pikes Peak Avenue
Parker, CO 80138
---
$160 for Residents
$176 for Non-residents
$10 for Supply fee payable to instructor
Register
Winter Wonderland Science Camp
CAMP/CLASS CANCELLED
Due to a significant rise in cases and newly mandated COVID-19 restrictions, we have made the difficult decision to cancel this camp (or class) in order to keep our patrons, contractors and staff healthy and safe. Registrants will be contacted directly, and we appreciate everyone's patience, understanding and support as we work through this process.
Explore the wonders of winter with fun and exciting hands-on experiments. We'll create crystallized icicles, play snow, and grow snowy salt crystal pine trees. Will explore density and make a wintery snow globe, and discover chemical changes when we create fluffy candy cane slime. All this and much more! 
Additional $10 supply fee payable to Sheila Labo on first day of camp.
Class Code: 22814
Dates: M-Th, December 28 – 31
Time: 9:00 a.m. – 12:00 p.m.
---
Instructor
Sheila Labo
---
Location
PACE Center
---
Cost of Class
$160 R/$176 NR
Additional $10 Supply Fee
Monday, December 28
9:00 a.m. – 12:00 p.m.
Tuesday, December 29
9:00 a.m. – 12:00 p.m.
Wednesday, December 30
9:00 a.m. – 12:00 p.m.
Thursday, December 31
9:00 a.m. – 12:00 p.m.