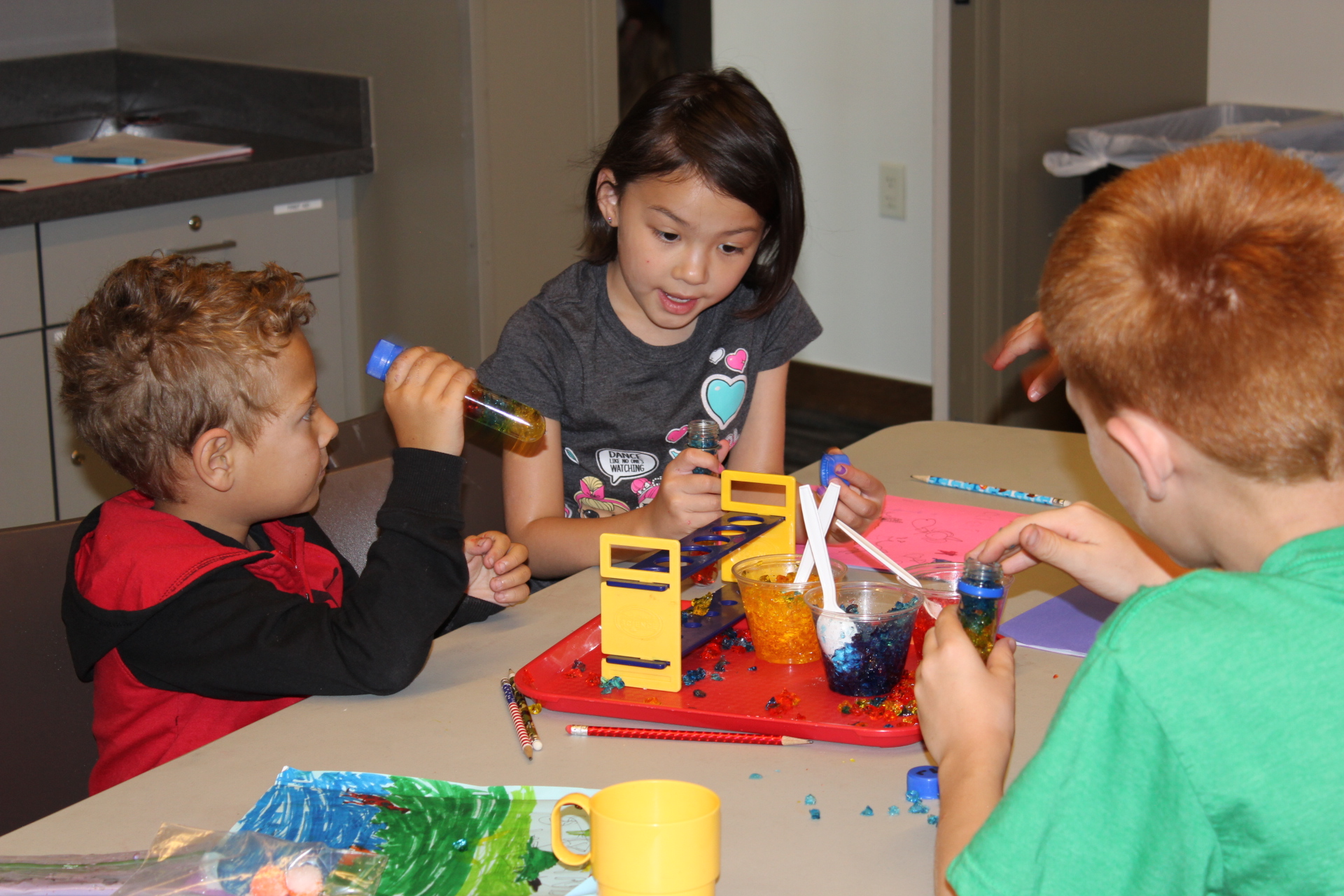 Parker Arts Variety Camp (#39277)
March 14 - 18
Ages 5 - 12
---
M-F, 9:00 a.m. - 12:00 p.m.
PACE Center
20000 Pikes Peak Ave.
Parker, CO 80138
---
$200 for Residents
$220 for Non-residents
Register
Parker Arts Variety Camp
Join us for a best-of Parker Arts variety camp where kids will explore a different topic each day! Kids will have a diverse and exciting week of learning over spring break.
Monday: Science – Let's have some fun with spring inspired science. Will create rainbow borax crystals, magic, color changing flowers, marbleized eggs and more!
Tuesday:  Cooking – Learn to make cultural classics with Irish potato pancakes and shamrock cookies under the instruction of Ms. Karon in the professional PACE kitchen.
Wednesday: Art – In art will create a Monet-like water lily project, woven yarn butterflies, a Chihuly inspired art chandelier, and more!
Thursday: Music – Explore hand-percussion instruments originating from around the world and play games to illuminate your listening skills and performance ability.
Friday: Theater – Explore the world of theater with PTA! Kids will learn a variety of theater and improvisation games throughout the day and explore characters from classic stories.
Level of Instruction: All levels
Skills Learned: Basic theater, culinary, science, art, and music concepts.
Supplies Needed: N/A
---
Register: 39277
Dates: Monday – Friday, March 14 – 18
Times: 9:00 a.m. – 12:00 p.m.
---
Instructor
Parker Arts
---
Location
PACE Center
---
Cost of Class
$200 R/$220 NR
Monday, March 14
9:00 a.m. - 12:00 p.m.
Tuesday, March 15
9:00 a.m. - 12:00 p.m.
Wednesday, March 16
9:00 a.m. - 12:00 p.m.
Thursday, March 17
9:00 a.m. - 12:00 p.m.
Friday, March 18
9:00 a.m. - 12:00 p.m.