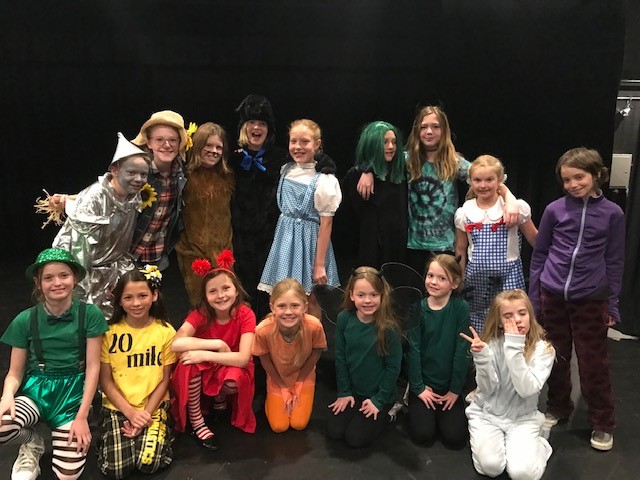 KidStage Stars: Once Upon a Time
February 12 - April 22 or February 13 - April 23
Ages 6 - 12
---
Monday 4:30 -6:00 p.m.
Tuesday, 4:30 -6:00 p.m.
The PACE Center
20000 Pikes Peak Ave.
Parker, CO 80138
---
$280 for Residents
$308 for Non-residents
Once Upon a Time
Journey to the Land of Imagination and meet a ton of legendary fairy tale characters…Peter Pan, Rapunzel, Pinocchio and Cinderella to name a few! With the help of Lucy, our heroine, they must defeat the Evil Queen and her minions before fairy tales are destroyed for good! Once Upon a Time teaches valuable lessons about acceptance and the importance of standing up for what is right! Students will perform on the last day of class at 6:30 p.m. at The Schoolhouse. No class 3/18 and 3/19.
Level: Beginner/Intermediate
---
Class Code: 47029
Dates: Monday, February 12 – April 22
Time: 4:30 – 6:00 p.m.
---
Class Code: 46030
Dates: Tuesday, February 13 – April 23
Time: 4:30 – 6:00 p.m.
---
Instructor
KidStage
---
Location
The PACE Center
---
Cost of Class
$280 R/$308 NR