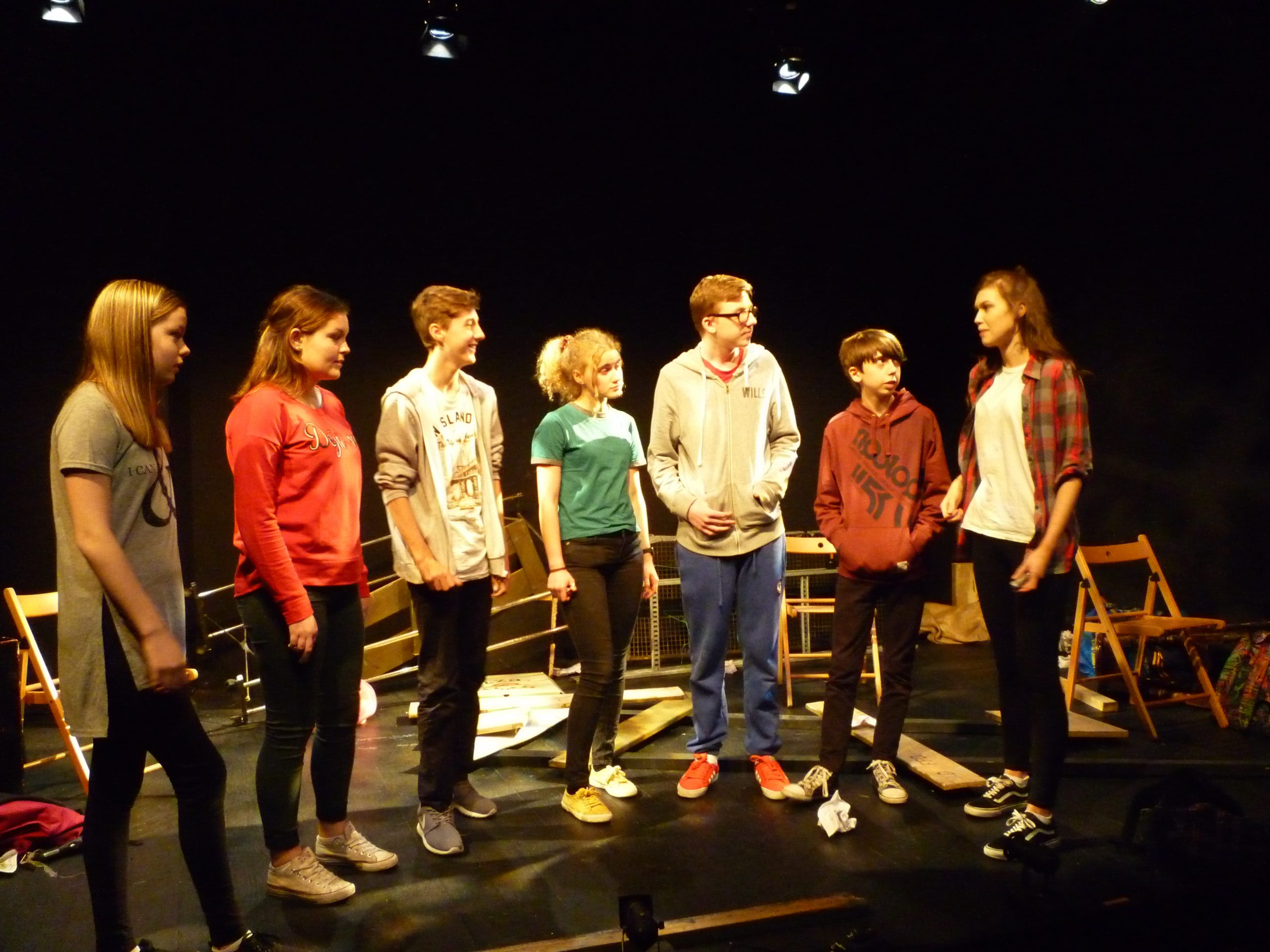 London Accent Camp (#37906) – CANCELLED
October 18 - 22
Ages 13 - 18
---
M-F, 1:00 - 4:00 p.m.
PACE Center
20000 Pikes Peak Ave.
Parker, CO 80138
---
$125 for Residents
$137 for Nonresidents
Register
London Accent Camp
Dive into the accents of London from 1900-present! We will explore three levels of RP (Received Pronunciation), Cockney, Estuary English, and MLE (Multicultural London English). The class will also provide an introduction to phonetics and phonology (the mechanisms of speech sounds, and the ways in which we produce and alter these sounds in different languages and dialects), which will cover basic IPA (International Phonetic Alphabet) and physiological explorations of the vocal tract. Actors will practice dialects using texts from film, theatre, and television, as well as improvisational games.
Level of Instruction: Intermediate/Advanced
Skills Learned: London accents, phonetic and phonology for actors, human-centered speech-work
Supplies Needed: Pen, paper, water. Handouts provided.
---
Register: 37906 Sorry, this camp has been cancelled due to low enrollment.
Dates: Monday – Friday, October 18 – 22
Times: 1:00 – 4:00 p.m.
---
Instructor
Miranda Guettlein
---
Location
PACE Center
---
Cost of Class
$125 R/$137NR
Monday, October 18
1:00 - 4:00 p.m.
Tuesday, October 19
1:00 - 4:00 p.m.
Wednesday, October 20
1:00 - 4:00 p.m.
Thursday, October 21
1:00 - 4:00 p.m.
Friday, October 22
1:00 - 4:00 p.m.