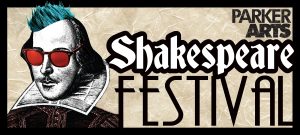 Wednesday, March 29, 2023
By 8:30 a.m.
Arrival
Pick up the schedule and map at the Information Table and go into the PACE Center Theater (Dunsinane) for the Opening Ceremony. Please sit with your classmates in the theater.

9:00 a.m. – 9:15 a.m.
Opening Ceremony in the Theater
Welcome and receive overview of Festival day.
9:20 – 12:20 p.m.
Performances
Groups and soliloquies will perform their scene twice on two different performance stages. Each performance will be evaluated by expert judges and tallied for a total score.  While not performing, groups are encouraged to view other school performances
12:30 p.m. – 1:00 p.m.
Lunch & Evaluation Break
While scores are being tallied, participants should have lunch.  Snack concession items will be available for purchase.
3:00 p.m.
Bard Award Showcase Announcement
Top-scoring performers who will perform on the PACE Center main stage, will be announced via lobby speakers, School Coordinators, and posted a the Information Table by 3:00 p.m. Top-scorers should gather near the backstage entry at 4:00 p.m. and will be escorted backstage by Parker Arts staff.
4:00 p.m. – 4:45 p.m.
Closing Ceremony: Opening Act
Take your seats in the main stage theater for a series of fun opening acts. (4:05-4:15 p.m. Combat; 4:20-4:30 p.m. Juggling; 4:35-4:45 p.m. Insults)
5:00 p.m. – 6:00 p.m.
Closing Ceremony: Bard Award Showcase
A professional theater troupe will perform a scene from Shakespeare's works. Drawings for a Parker Arts enrichment scholarship, and various Metro-area theater tickets will be announced. The ceremony will conclude with Bard Award showcases and presentation of Bard Award trophies.
Download a PDF of the Shakespeare Festival Schedule of Events
Quick Links
Audition Poster
Entry Form / Entry Form PDF
Schedule of Events
Participation Guidelines
Performance Evaluation Form and Rubric
Volunteer Stage Manager Request Form / PDF Volunteer Stage Manager Request From