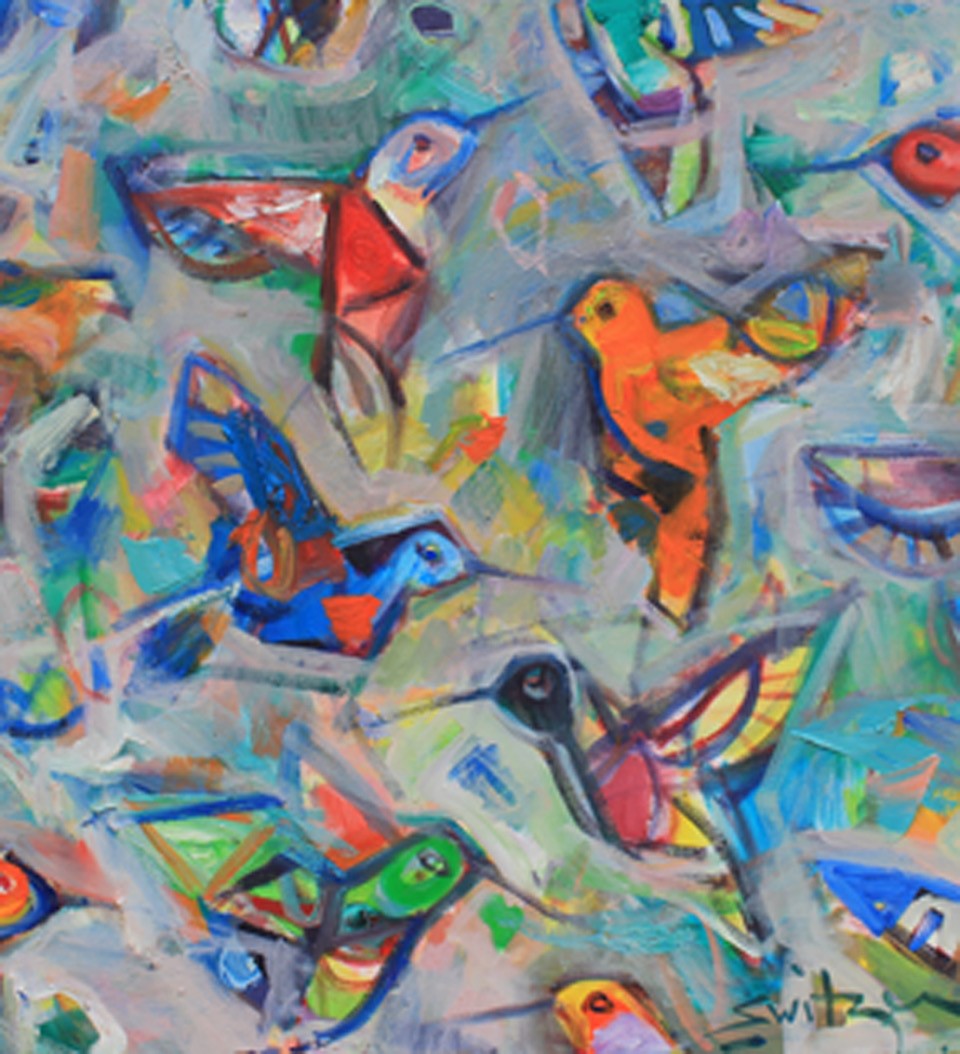 Through the Eyes of Artists, Understanding Mental Health
September 2 - November 14
Art Gallery Exhibit
---
Open during Box Office hours
The PACE Center Art Gallery
20000 Pikes Peak Avenue
Parker, CO 80138
Through the Eyes of Artists, Understanding Mental Health
Special thanks to VFW Post 1 Veterans Arts Council and the Denver VA
Featuring works by:
Scott Switzer
Jonhda Starling
Jim Stevens
Jesse Eastburn
Chuck Rasco
Jerry Rael
Jimmy Strange
Charles E. Jamison
Bob Zettler
Devin Ovens
Jonathan Roberts
James-Allan Holmes
Will Coukoulis
Jack Butler
Curator's Statement:
Two years ago, my friend, artist Scott Switzer, approached me about a show he'd been working on. It was his response to his son's psychotic break and decent into schizophrenia. Through painting, Scott searched for understanding as well as ways to cope with the panic, fear, sorrow, and frustration not only with our current mental health system, but with what life had dealt him and his family. The result of Scott's ongoing effort is the backbone of our current show.
Along with Scott's work are those of Veterans and others involved in the VFW Post 1 Veterans Arts Council and the Denver VA. Each of these artists has, much like Scott, found his voice through the act of creating art. On more occasions than one, I have been told that Jim Stevens and the Arts Council and VA progams, by giving veterans a place to create art and gather, is what saved their lives.
I want to emphatically state that this exhibit is not an indictment of law enforcement or mental health workers. It is here to draw attention to the hundreds of thousands of people who suffer with mental health and battle demons every day. I do not know what the answer is but think that we will never find an answer until we have open conversations and find ways to destigmatize the act of asking for help. Art, I have always believed, is the perfect vehicle to do just that.
As you walk through this exhibit, my hope is that you take the time to look and connect with these artists and their work. As a loving society, we could all stand to listen more, realizing that there may not be ready-made solutions, that sometimes the only thing we can do is quietly listen with acceptance and, if possible, offer support—not in the way we think someone needs us, but in the way they truly need us.
-Rose Fredrick
---
General Information
PACE Center Box Office
& Art Gallery Hours
Mon. – Sat., Noon – 5 p.m.
90 minutes before performance through intermission
---
Mask Update
---
Ticketing
PACEtickets@parkeronline.org
303.805.6800
No refunds or exchanges