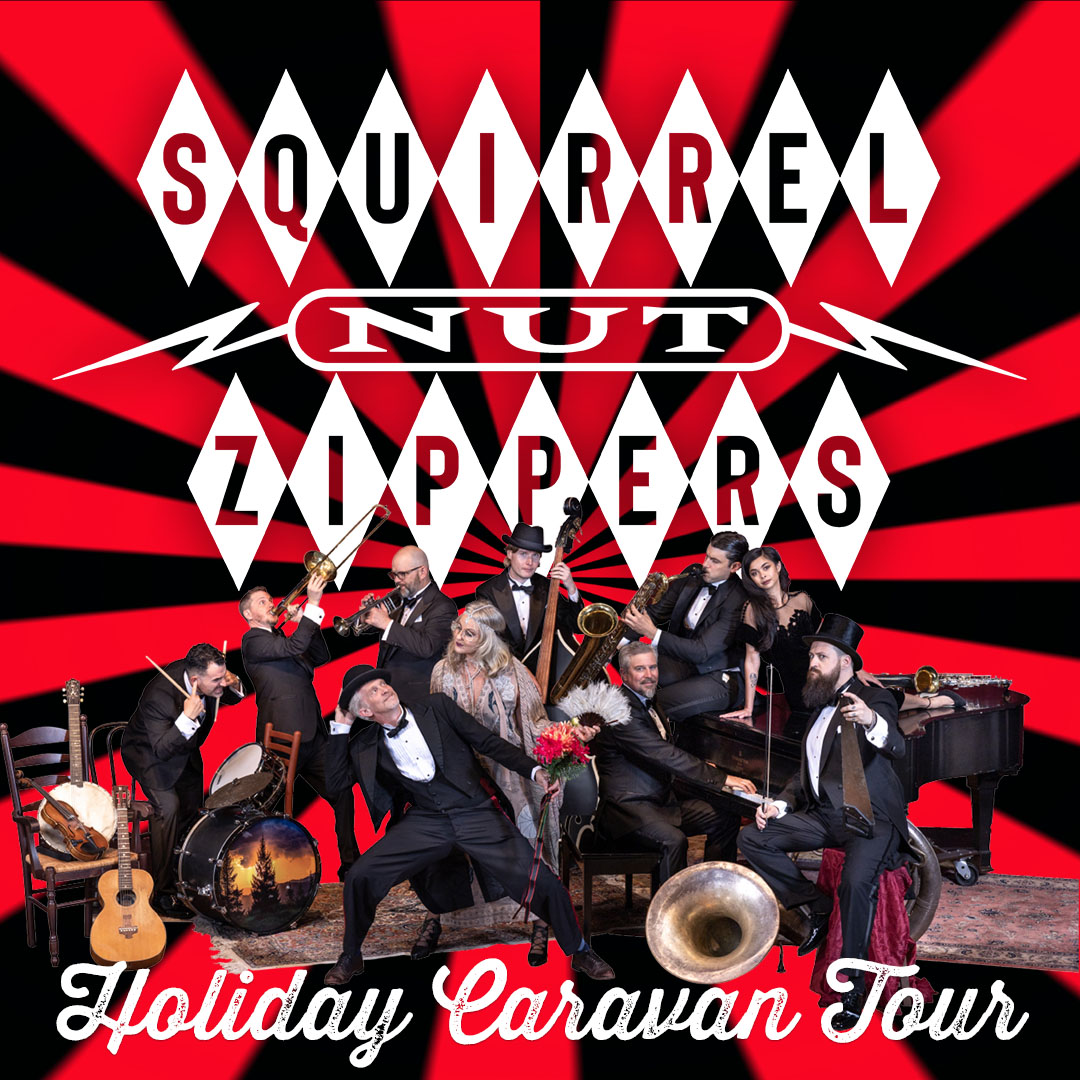 Squirrel Nut Zippers Holiday Caravan Tour
Wednesday, November 29, 2023
Adults
---
7:30 p.m.
PACE CENTER | 20000 PIKES PEAK AVENUE | PARKER, CO 80138
Squirrel Nut Zippers Holiday Caravan Tour
Performing songs from their Christmas Caravan and Mardi Gras for Christmas albums as well as other tried and true holiday favorites, the Squirrel Nut Zippers awaken the true essence of the season. From heartwarming ballads to raucous dance tunes, the band conjures an atmosphere nestled somewhere between the wondrous lights of Christmas and the backroom din of a speakeasy. This show is a must-see for any true music lover.
Inspired by 1920's jazz, klezmer and vaudeville, the Zippers' endlessly curious and innovative leader Jimbo Mathus has concocted a sound truly unique and original. No other artist of his generation has embraced and synthesized eclectic influences in such a seamless, authentic manner. This unique blend is on full display with the Holiday Caravan show which has increasingly grown in popularity, selling out concerts throughout the United States.
Squirrel Nut Zippers are a platinum selling Southern Roots & Swing Revival band and have sold over three million albums. Their watershed album, Hot (1996) was recorded in the heat of New Orleans, fueled by a smoldering mix of booze and a youthful hunger to unlock the secrets of old-world jazz. The group continues to explore its own musical universe, evolving all the while.
---
General Information
PACE Center Box Office
& Art Gallery Hours
Mon. – Sat., Noon – 5 p.m.
90 minutes before performances 
The Schoolhouse Hours
Mon. – Thurs., 9 a.m. – 4 p.m.
90 minutes before performances
---
Quick Links
---
Ticketing
PACEtickets@parkeronline.org
303.805.6800
Due to fire code and safety requirements, every child MUST have a ticket without exception.
Please note that there are no refunds, credits or exchanges once tickets are purchased.