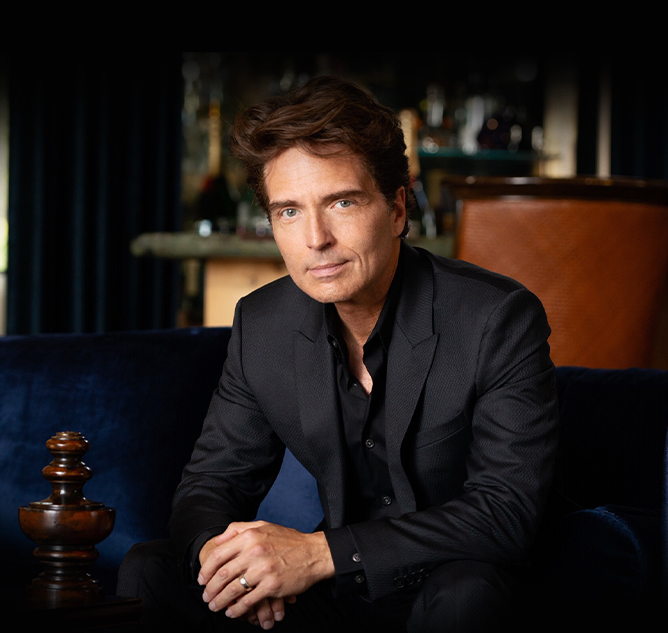 Richard Marx
Sunday, MAR 6
All Ages
---
7:30 p.m.
The PACE Center
20000 Pikes Peak Avenue
Parker, CO 80138
Richard Marx
Grammy award winning singer/songwriter Richard Marx ("Hold on to the Nights," "Don't Mean Nothing," "Satisfied," "Right Here Waiting,") has sold over 30 million albums since the 1980s. He has scored 14 No. 1 singles, both as a performer and as a songwriter/producer (including Keith Urban's "Long Hot Summer"), revealing him as a true multi-talented performer who continues to challenge himself and his fans.
For Richard Marx, his 12th studio album, Limitless, came as a surprise for several reasons. The chart-topping, Grammy-winning artist, whose last solo album Beautiful Goodbye was released in 2014, didn't sit down to create new music with a specific set of goals. Instead, Marx found himself reconnecting with that innate love for songwriting that set him on his successful career over 30 years ago.
"I've been concentrated so much on touring – that's been the main focus of my career for the past few years," Richard says. "But I started out as a songwriter and I had to remind myself how important that is. When I was young the impetus for me to write a song was because I loved it and because it brought me great joy. I wanted to come back to that. I had lost sight of the purpose, but I started focusing on writing again. I've never really stopped writing – I always have little snippets and voice notes in my phone – but this time I started to finish songs and collaborate more. The next thing I knew I had an album's worth of music."
---
General Information
PACE Center Box Office
& Art Gallery Hours
Mon. – Sat., Noon – 5 p.m.
90 minutes before performance through intermission
---
Mask Update
---
Ticketing
PACEtickets@parkeronline.org
303.805.6800
No refunds or exchanges