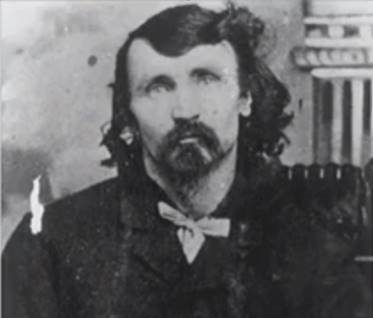 Parker Arts Lectures: The Curious Case of Colorado Cannibal Alferd Packer
Wednesday, March 3
FREE but reservations are required
---
6:30 p.m.
PACE Center Event Room
20000 Pikes Peak Ave.
Parker, CO 80138
- or attend virtually -
The Curious Case of Colorado Cannibal Alferd Packer
Lecturer: Dr. Erin Baxter, is Curator of Archaeology at the Denver Museum of Nature & Science
In the winter of 1874, mining prospector Alferd Packer and five companions tried to cross the southern Rocky Mountains. Only Packer lived. The bodies of his companions were soon found and firestorm of controversy ensued. Packer told different accounts of their deaths and the press went wild over talk of betrayal, murder and cannibalism. Even after he was convicted and served 18 years the controversy persisted. Was Packer a cannibal? Was he a murderer? Did the political climate influence his trial? This is a 21st century take on Alferd Packer that will include an analysis of historical information and new archaeological data and experimental archaeology to the tell and re-tell story of the Colorado Cannibal.
Patrons may choose to attend the lecture in-person at the PACE Center or chose to receive a link to live-stream the lecture from the comfort of their home. Patrons attending in-person should plan to wear a mask and sit socially distanced from other parties. Patrons receiving a live-stream will receive a video link and password 48 hours prior to the lecture from Parker Arts Patron Services.
In-person and virtual tickets will not be available after 4:00 p.m. on Wednesday, March 3.
---
Box Office Information
Mon – Friday: Noon – 5PM
90 minutes before performances, through intermission
---
Phone: 303.805.6800
No refunds – No exchanges
---
For more information about guidelines, policies, and locations, please visit:
---
Seating Chart
Wednesday, March 3
6:30 p.m.