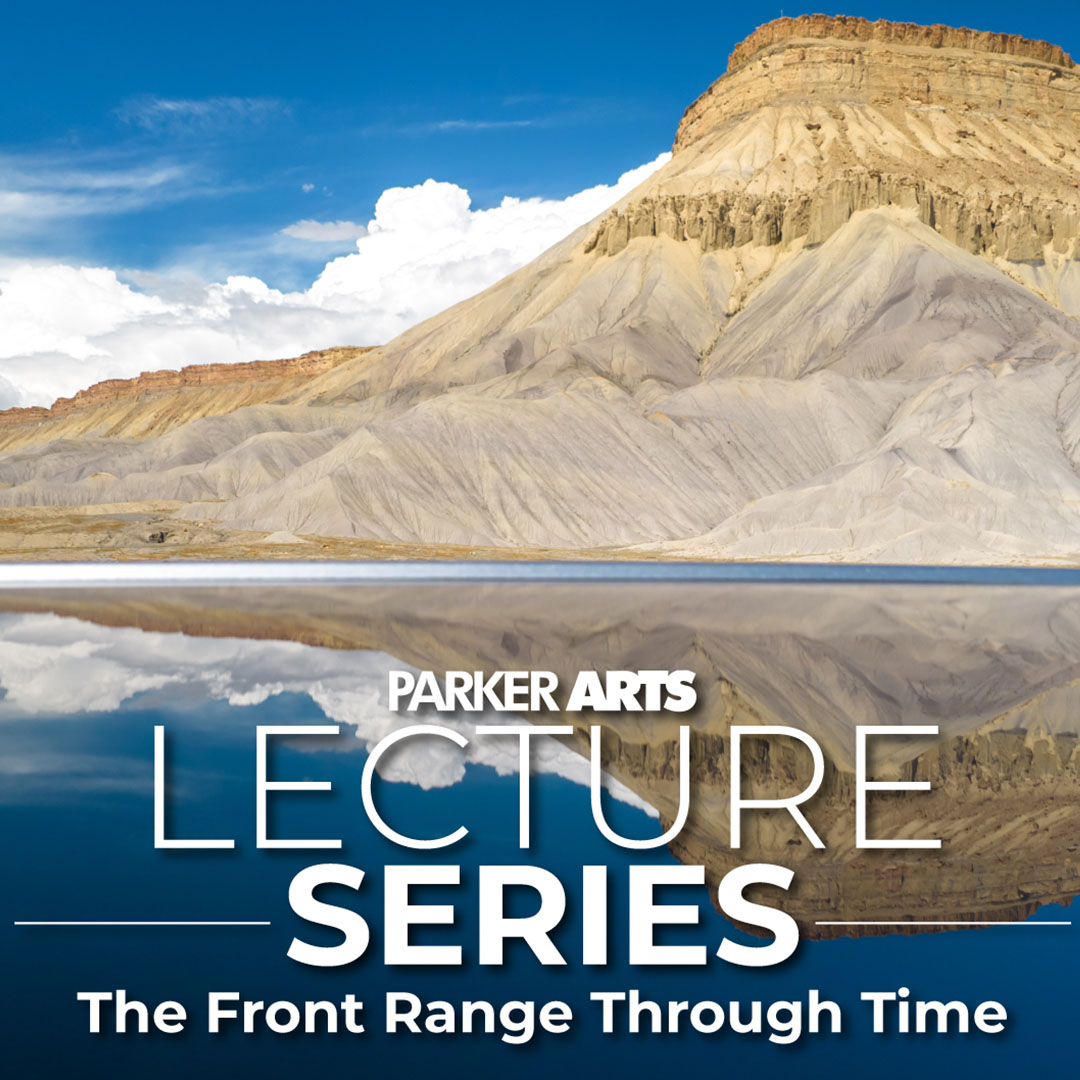 Parker Arts Lecture: The Front Range Through Time
Wednesday, November 8, 2023
Free Lecture Series
---
6:30 p.m.
THE SCHOOLHOUSE | 19650 E. MAINSTREET | PARKER, CO 80138
---
$0 for tickets, but please register
Register
Parker Arts Lecture: The Front Range Through Time
Speaker: Louis H. Taylor, Geologist and Paleontologist, Friends of Dinosaur Ridge
The rock layers we see in the Front Range west of the Denver area reveal the geological and paleontological history of the area in which we live. This 1.5-billion-year history includes once molten rock now hardened into granite, the uplift and destruction of a mountain range, an extensive desert, a seashore, rivers among which dinosaurs lived, a vast sea with strange, monstrous creatures, and a second uplift and erosion to form the landscape we see today.
---
General Information
PACE Center Box Office
& Art Gallery Hours
Mon. – Sat., Noon – 5 p.m.
90 minutes before performances 
The Schoolhouse Hours
Mon. – Thurs., 9 a.m. – 4 p.m.
90 minutes before performances
---
Quick Links
---
Ticketing
PACEtickets@parkeronline.org
303.805.6800
Due to fire code and safety requirements, every child MUST have a ticket without exception.
Please note that there are no refunds, credits or exchanges once tickets are purchased.