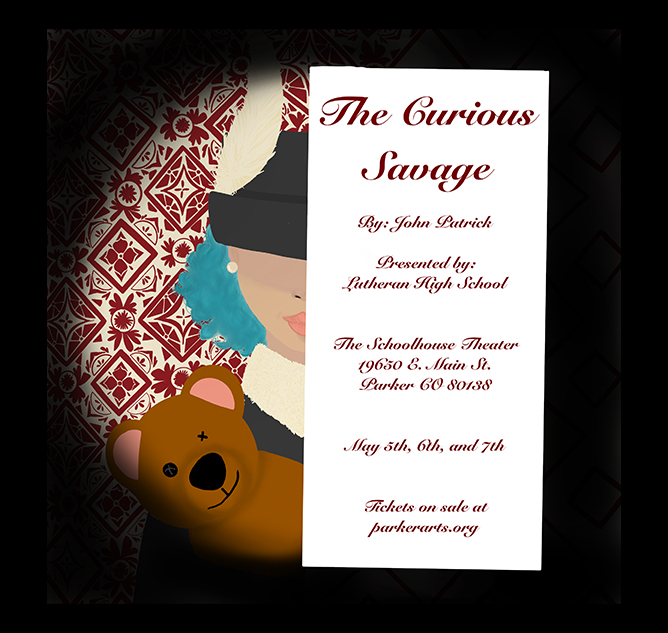 Lutheran High School Presents: The Curious Savage
May 5 - 7, 2022
All Ages
---
May 5 & 6, 7:30 p.m.
May 7, 2:00 p.m. and 7:30 p.m.
The Schoolhouse
19650 Mainstreet
Parker, CO 80138
Lutheran High School Presents: The Curious Savage
The Curious Savage is the story of an elderly widow named Mrs. Savage, whose husband has left her $10 million dollars. She intends to give the entire fortune away to people who wish to pursue their "foolish dreams," but her stepchildren strongly object. To prevent her from doing away with their family's wealth and ruining their legacy, they have her committed to a sanatorium called The Cloisters, and it is among the gentle residents there that she finds her true family. The Curious Savage is a warm comedy that compares the kindness and loyalty of strangers with the greed and hostility of so-called "family."
A NOTE ABOUT THEATER RENTALS: The PACE Center is a public venue. As such, the Town of Parker does not have the authority to curate nor censor the messaging of a third-party organization who rents one of our spaces, as long as they are not conducting unlawful activities. The views and opinions expressed by those organizations do not necessarily represent the views of The Town of Parker.
---
General Information
PACE Center Box Office
& Art Gallery Hours
Mon. – Sat., Noon – 5 p.m.
90 minutes before performance through intermission
---
Mask Update
---
Ticketing
PACEtickets@parkeronline.org
303.805.6800
No refunds or exchanges