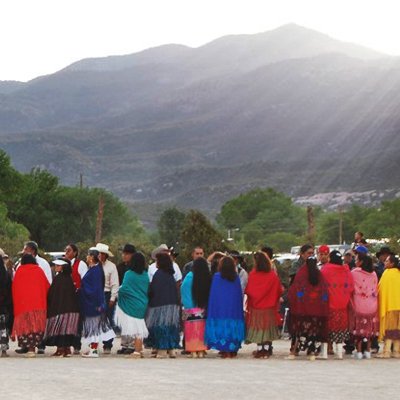 PARKER ARTS LECTURES: The Utes: Colorado's Forgotten People
Wednesday, November 4, 2020
Free, but reservations are required
---
7:00 p.m.
PACE Center Event Room or Virtual
---

PARKER ARTS LECTURES: The Utes: Colorado's Forgotten People
Speaker: Earnest House, Jr., Senior Policy Director, Keystone Policy Center
The Ute tribes have a rich history of adaptation in a region that could otherwise be harsh. Their timeless culture and relationship to what we call Colorado and on today's Ute Mountain Ute Tribe, Southern Ute Indian Tribe and Ute Tribe of the Uintah and Ouray Reservation. Join Ernest House, Jr., former executive director of the Colorado Commission of Indian Affairs and great-grandson of the last hereditary chief of the Ute Mountain Ute Tribe, as he draws connections between the past and contemporary life of Colorado's oldest continuous residents.
Patrons may choose to attend the lecture in-person at the PACE Center or chose to receive a link to live-stream the lecture from the comfort of their home. Patrons attending in-person should plan to wear a mask and sit socially distanced from other parties. Patrons receiving a live-stream will receive a video link and password 48 hours prior to the lecture from Parker Arts Patron Services.
In-person and online tickets will not be available after 4:00 p.m. Wednesday, Nov. 4.
---
General Information
PACE Center Box Office
& Art Gallery Hours
Mon. – Sat., Noon – 5 p.m.
90 minutes before performance through intermission
---
Mask Update
---
Ticketing
PACEtickets@parkeronline.org
303.805.6800
No refunds or exchanges
Wednesday, November 4, 2020
7:00 p.m.
Next Showing: In-person and online tickets will not be available after 4:00 p.m. on Nov. 4