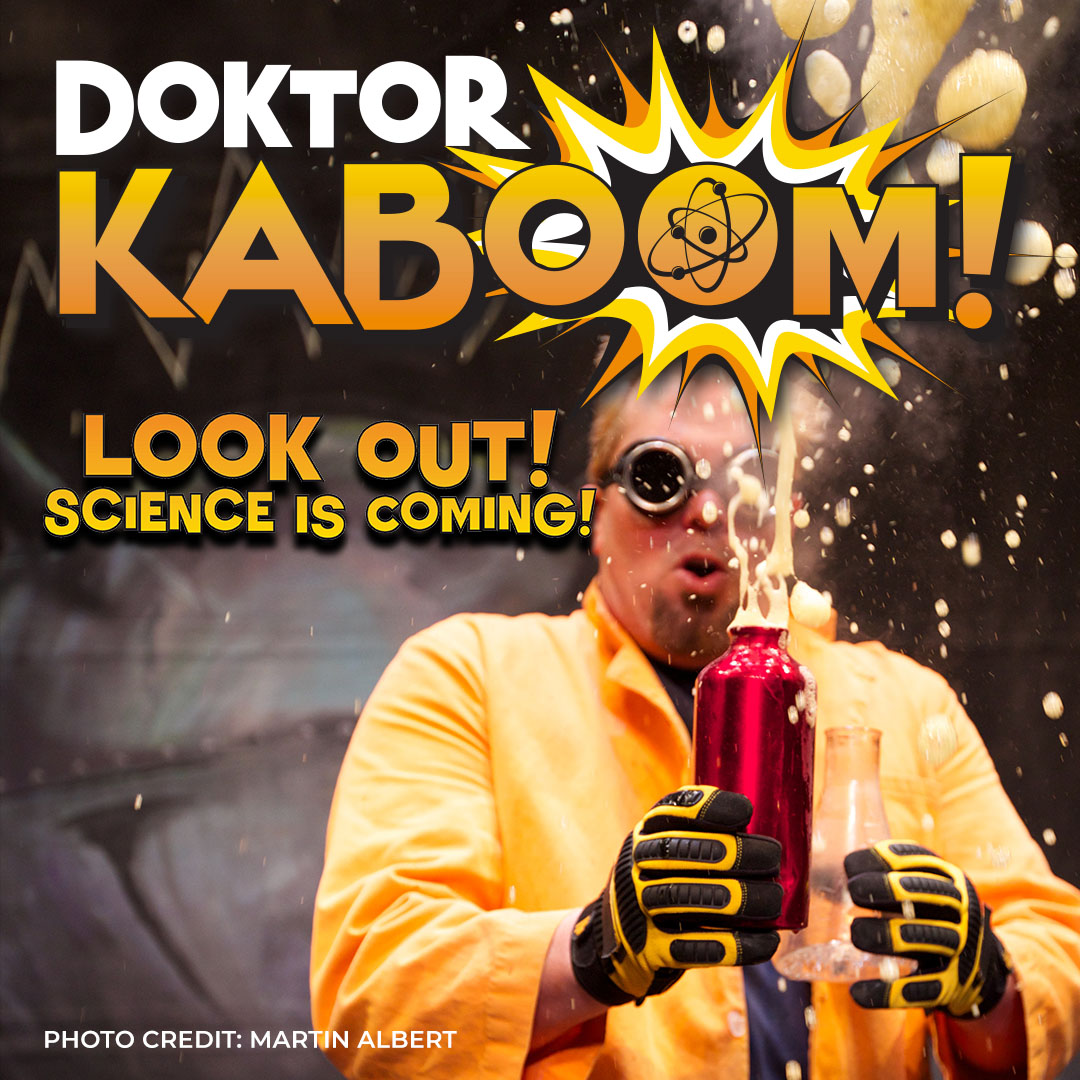 Doktor Kaboom! Look Out! Science is Coming!
Wednesday, March 27, 2024
Recommended for families with children ages 8 - 13
---
PACE CENTER | 20000 PIKES PEAK AVENUE | PARKER, CO 80138
Doktor Kaboom! Look Out! Science is Coming!
Normally in science, if you hear a KABOOM, it means trouble… but not for Doktor Kaboom! Creatively blending theater arts with the wonders of scientific exploration, Doktor Kaboom! keeps his crowds riveted with interest and rolling with laughter. Using masterful improvisational skills, he takes his audience on a sidesplitting tour of the modern scientific method while demonstrating spectacular applications of the physical sciences.
Topics covered include: safety; pressure and force; simple machines; velocity; application of science to everyday life; the scientific method (hypothesis and experimentation); multiple experimentation; constant discovery of new information and data; definitions: chemical reactions, exothermic, external and chemical formula; mass; air pressure and demonstration vs. experimentation.
---
General Information
PACE Center Box Office
& Art Gallery Hours
Mon. – Sat., Noon – 5 p.m.
90 minutes before performances 
The Schoolhouse Hours
Mon. – Thurs., 9 a.m. – 4 p.m.
90 minutes before performances
---
Quick Links
---
Ticketing
PACEtickets@parkeronline.org
303.805.6800
Due to fire code and safety requirements, every child MUST have a ticket without exception.
Please note that there are no refunds, credits or exchanges once tickets are purchased.