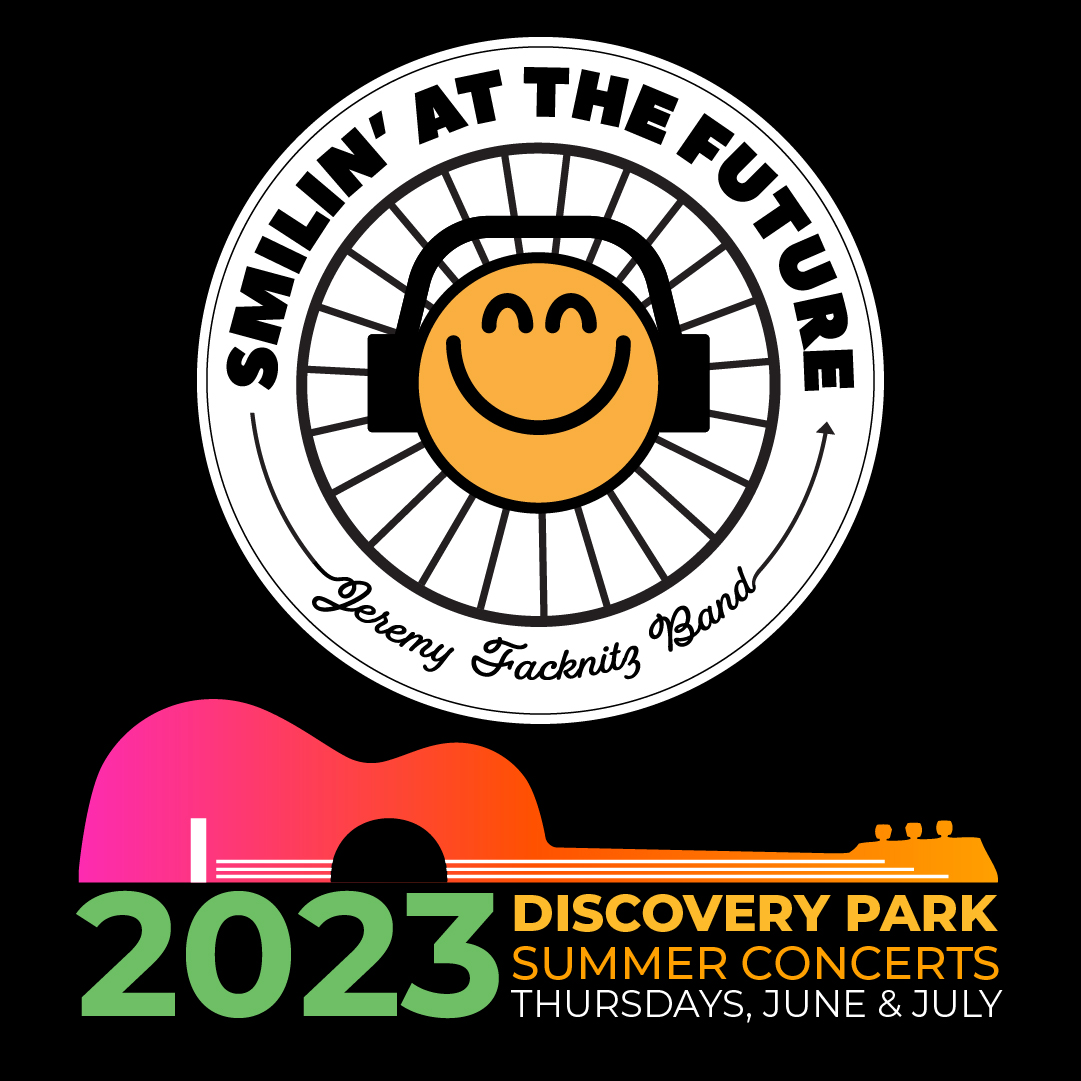 Discovery Park Summer Concert Series: Jeremy Facknitz Band
Thursday, June 29, 2023
Free Summer Concert!
---
6:30 - 8:00 p.m.
DISCOVERY PARK
---
$0 for tickets (free admission)
DISCOVERY PARK FREE SUMMER CONCERT
Jeremy Facknitz Band
Join us Thursday, June 29th for Jeremy Facknitz and his six-piece band on their Smilin' At The Future album release tour, LIVE at Discovery Park !
"This is all far above the ordinary. The 6-member band are the chefs in a musical kitchen – each recipe conjured tastefully... A good time is guaranteed for all." – John Apice, Americana Highways

"Jeremy Facknitz is, indeed, a major talent.  Packed with tunes that manage to sound both familiar and refreshingly new, Smilin' at the Future is an excellent album – and, I can guarantee, like nothing you'll have ever heard before." – John Barliss, At The Barrier
ABOUT:
Jeremy Facknitz has been entertaining audiences with his lovingly crafted music and high-energy performances for over a quarter century. Since the 2002 break-up of his Detroit-based band "The Ottomans" (they earned a 2001 Detroit Music Award for Best New Alternative Band, beating out "The White Stripes"), Jeremy has performed primarily as a solo act, marrying folk-rock and jazz stylings to showcase his intimate stories of life, love, and self-discovery. READ MORE>>>
KNOW BEFORE YOU GO:
FOOD TRUCKS: Food trucks have been invited to attend on a first-come, first-served basis and will post on their own social media channels if attending.

INCLEMENT WEATHER: In the event of inclement weather, please call our Weather Hotline at 303-805-3289 for the latest updates and information regarding concert status.

PARK RULES: Before your visit, please review Town of Parker Park Rules and Regulations here.
---
General Information
PACE Center Box Office
& Art Gallery Hours
Mon. – Sat., Noon – 5 p.m.
90 minutes before performances 
The Schoolhouse Hours
Mon. – Thurs., 9 a.m. – 4 p.m.
90 minutes before performances
---
Quick Links
---
Ticketing
PACEtickets@parkeronline.org
303.805.6800
Due to fire code and safety requirements, every child MUST have a ticket without exception.
Please note that there are no refunds, credits or exchanges once tickets are purchased.