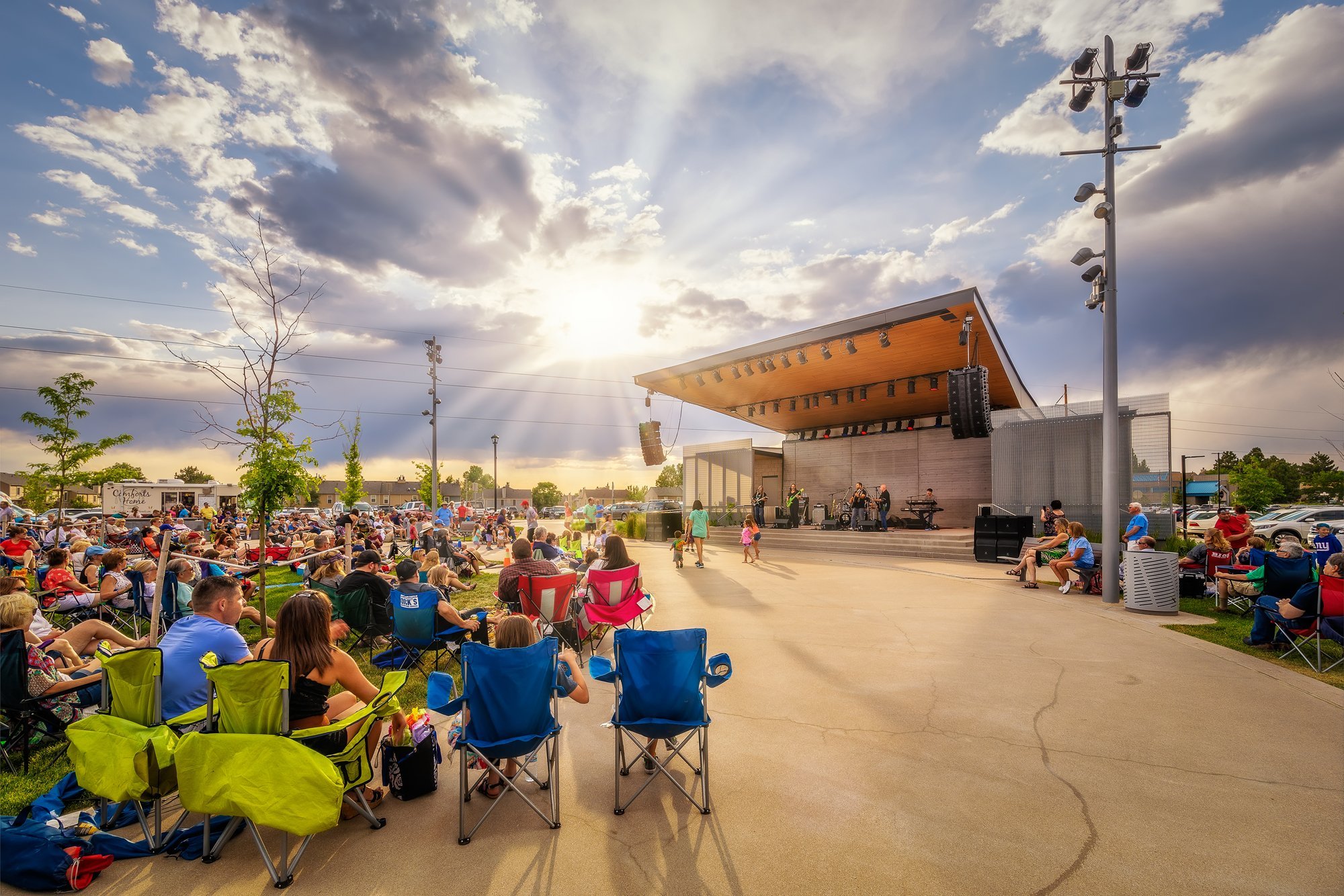 Discovery Park 2021 Summer Concerts
Thursdays in August
Free for all ages!
---
Thursdays, 6:00 - 7:30 p.m.
Sat, AUG 14, 4:00 - 5:00 p.m.
Discovery Park
20115 Mainstreet
Parker, CO 80138
Discovery Park 2021 Summer Concerts
It's official! Our FREE Discovery Park Summer Concert Series is back, Thursdays in August (and one Saturday)!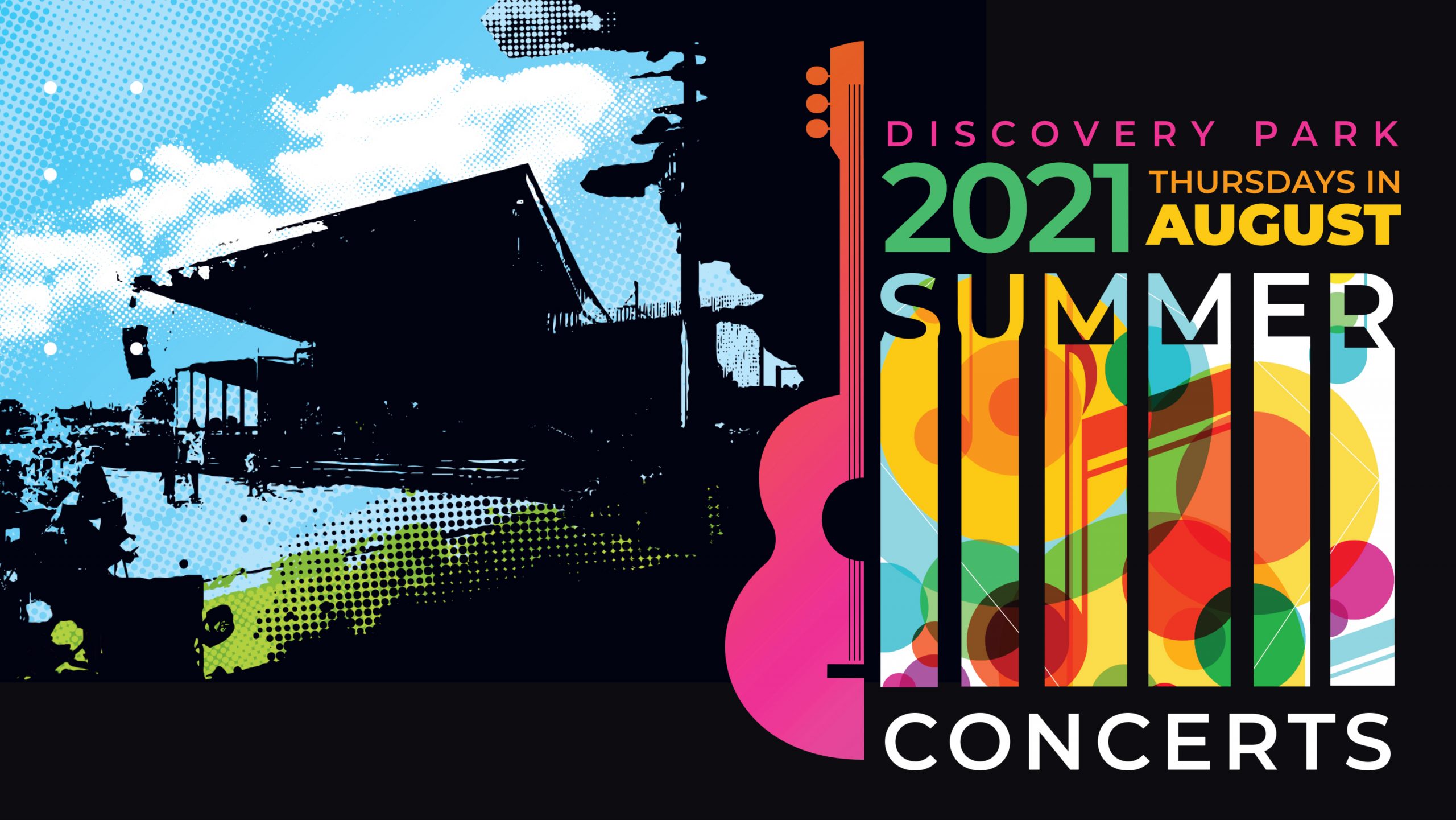 ---
Neon Moon
Thursday, August 5, 6:00 – 7:30 p.m.
Neon Moon is built from Denver's top tier players who've joined forces to create a revival of your favorite era in country music – The 90's! The Mile High Wrecking Crew of players and performers that look as good as they play, Neon Moon faithfully and authentically reproduces the biggest hits of the decade with a large 8-piece band including fiddle, keys, pedal steel, bass, drums, electric guitar, acoustic guitar, and male and female vocals. You'll want to get up and dance with over 40 barn burners and ballads that are sure to cure the Bro-Country blues of our time. Neon Moon is sure to make this performance hotter than a hoochie coochie and have you two steppin' in the park. Yippiekiyay!
---
The Radio Band
Thursday, August 12, 6:00 – 7:30 p.m.
The Radio Band is a killer live band that will keep you on the dance floor all night long. This mash-up style dance band loves to tell their fans, "you pick the station, we'll play the hits." They pride themselves on delivering jaw-dropping concert-style performances for events. As a party band, Denver's The Radio Band was built to turn on a dime musically so whether it's pop, rock, country, R&B, swing, or EDM, they will blow you away.
---
Animal Farm
Saturday, August 14, 4:00 – 5:00 p.m. 
SPECIAL DAY & TIME FOR THIS KIDS' PERFORMANCE!
Animal Farm performs original music and educational comedy for children and families exploring themes of social and emotional learning, community, self-expression, and the environment through the eyes of our furry, feathered, scaly, and shell-dwelling friends. Blending music, educational comedy, and interactive storytelling, their interactive and energetic performances delight listeners of all ages. Learn more at www.animalfarmband.com.
---
Ninety Percent 90's
Thursday, August 19, 6:00- 7:30 p.m.
Denver's 90s Cover Band,  Covering The Best & Worst Hits From The 90s (Mostly)
Ninety Percent 90s is a 3-piece acoustic cover band covering the best and worst hits from the 90s. From Sublime, Nirvana, and Smashing Pumpkins to the Backstreet Boys, Britney, and Hanson…. and everything in between. Ninety Percent 90s has a hybrid-acoustic setup that allows the band to perform as a full-on-party-like-it's-1999 show, or as a quiet as listen-to-Phoebe-play-"Smelly Cat"-at-Central-Perk-coffee-shop kind of show.
---
My Blue Sky
Thursday, August 26, 6:00 – 7:30 p.m.
My Blue Sky "Honoring the music of the Allman Brothers family of bands." Award winning My Blue Sky is comprised of 7 experienced Colorado musicians that all share the passion and love of the music of the Allman Brothers Band. The Allman Brothers Band have a unique blend of southern rock, blues, and jazz that have inspired musicians and fans for decades. Their music and performances have created memories for everyone that have stood the test of time. It is in that spirit that My Blue Sky honors their music, and they honor it well!
---
General Information
PACE Center Box Office
& Art Gallery Hours
Mon. – Sat., Noon – 5 p.m.
90 minutes before performance through intermission
---
Mask Update
---
Ticketing
PACEtickets@parkeronline.org
303.805.6800
No refunds or exchanges
Thursday, AUG 5 - Neon Moon
6:00 - 7:30 p.m.
Thursday, AUG 12 - The Radio Band
6:00 - 7:30 p.m.
Saturday, AUG 14 - Animal Farm
4:00 - 5:00 p.m.
Thursday, AUG 19 - Ninety Percent 90's
6:00 - 7:30 p.m.
Thursday, AUG 26 - My Blue Sky
6:00 - 7:30 p.m.