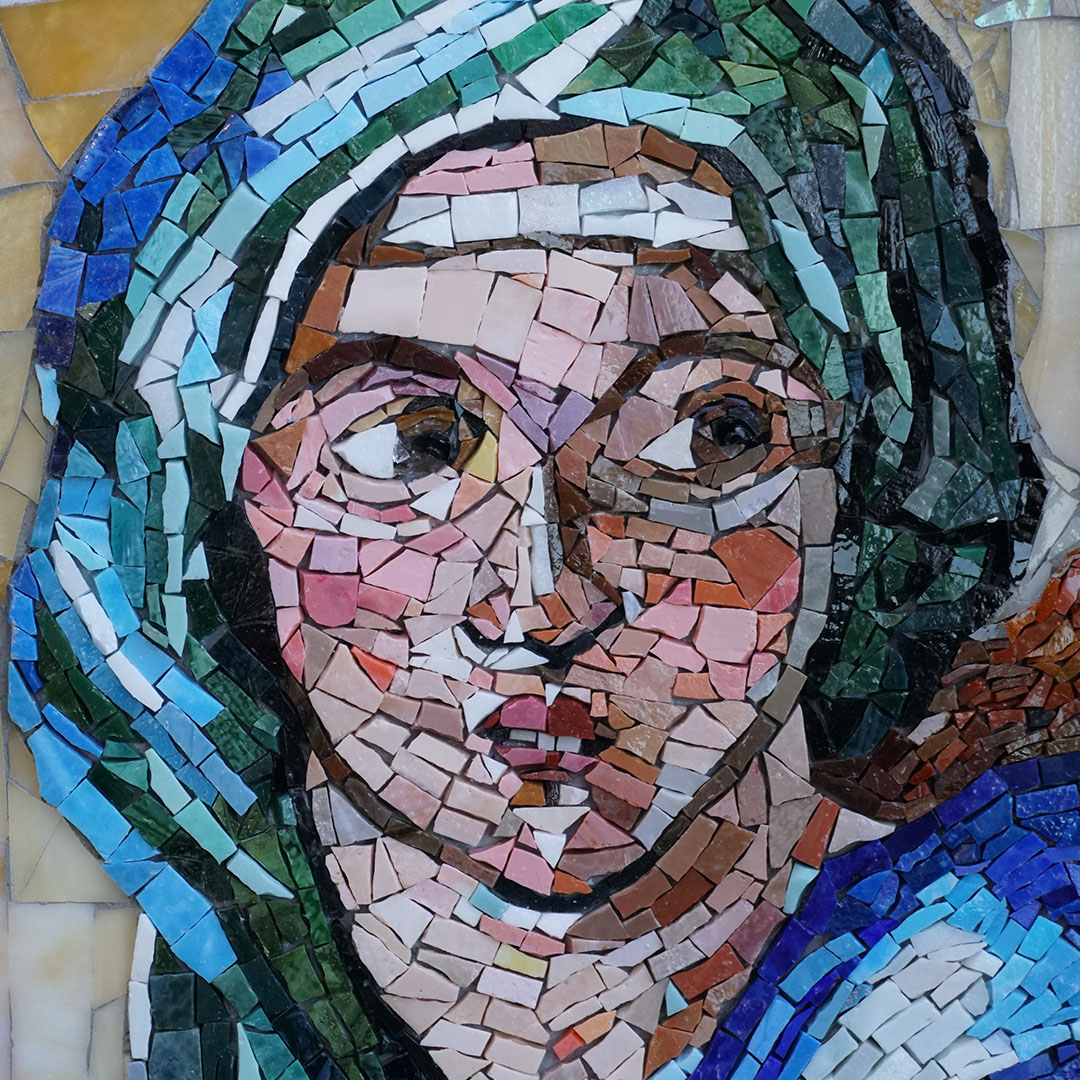 Art Exhibition: Mosaics – Outside of the Box
October 1 - November 15, 2022
All Ages
---
Open During Box Office Hours
PACE CENTER | 20000 PIKES PEAK AVENUE | PARKER, CO 80138
Art Exhibition: Mosaics - Outside of the Box
We are pleased to present 22 members from the Colorado Mosaic Artists organization, all of whom rose to the challenge of taking their chosen art form "out of the box" by giving it a distinctly modern twist. Artists used a wide selection of materials, styles, and methods to demonstrate the seemingly boundless range of possibilities for mosaic art.
Curator's statement
I absolutely love when we get "out of the box" here at the PACE Center. I can't thank Betsy Hicks, director of the Colorado Mosaic Artists organization, enough for bringing me in on her idea of pushing her members to rethink the ancient art form of mosaic. The second she said the title, I knew I was going to see some truly imaginative works by artists seeking to incorporate familiar materials in a totally unexpected manner.
All art forms, from painting to music to poetry, have structures and technical rules. Some artists are content to stay within those boundaries, happily exploring the nuances, but rarely straying too far from home. I imagine there were a few mosaic artists who found the idea of pushing into modernist thinking a bit off-putting. And yet, according to Hicks, most artists reveled in the opportunity to try different materials and explore concepts that had been rattling around in their minds for some time. Hicks herself, a mechanical engineer by training, said she loved the challenge and thoroughly enjoyed the chance to bring her engineering, data-mining brain into the creative process. The result is a delightful, kinetic sculpture that explores how data arrays might present themselves as mosaic constructions.
Other artists looked around themselves and used their talents to find meaning in unexpected places. Kathy Thaden wrote of her work, "It's important to me in our 'throw-away' culture to reinvent discarded items." Her mosaics, built out of stained glass, are kinds of 'sacred art formed in prayers' where she searches for beauty in what has been broken. And Marlea Taylor, an art professor, found the nudge of this shows theme as a call to travel beyond known boundaries in order to express her love of science fiction and Pop Art.
All in all, the 22 artists represented in this show have expressed their joy in being given the space to stretch their creative muscle with thought provoking, joyful works of art. I am proud to present to you the glorious alchemy that happens when creative minds are given permission to play.
-Rose Fredrick, September 15, 2022
---
General Information
PACE Center Box Office
& Art Gallery Hours
Mon. – Sat., Noon – 5 p.m.
90 minutes before performance through intermission
---
Mask Update
---
Ticketing
PACEtickets@parkeronline.org
303.805.6800
Please note that there are no refunds, credits or exchanges once tickets are purchased.