Art Exhibit: Spirit of and Pride of Parker
Through August 16, 2023
Youth Commission Awards
---
PACE CENTER | 20000 PIKES PEAK AVENUE | PARKER, CO 80138
---
$0 for admission (free community event)
THE PARKER YOUTH COMMISSION PRESENTS
Art Exhibit: Spirit of and Pride of Parker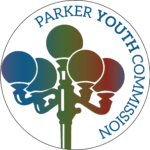 The Spirit of Parker and Pride of Parker Awards were created by the Parker Youth Commission in 2023 to recognize outstanding youth in the community who truly demonstrate what it means to be a member of the Town of Parker. All pieces are currently on exhibit at the PACE Center through August 16.
Congratulations to these outstanding youth in our community who truly demonstrate what it means to be a member of our town!
Spirit of Parker Award
The Spirit of Parker Award recognizes high school students who have influenced/made a positive, meaningful and beneficial impact on the Town of Parker. Students submissions include a written composition, short-question answer and a letter of recommendation. Winners receive a $1,000 scholarship.
Megan Bright
Ponderosa High School | 12th Grade
Dance has shaped who I am today and has given me membership to a unique and diverse community. I have had amazing teachers who have pushed me past my limits, as well as supported my endeavors in and out of the studio. By being given this incredible opportunity as an intern, I have been able to explore the many faces of dance and further develop my dancing to the next level. From receiving my pointe shoes to becoming a dance teacher myself, I am incredibly grateful to have been given these opportunities to grow and flourish within the community of Parker. Read Complete Submission
Emma Adams
Legend High School | 12th Grade
The impact I have made to the Town of Parker has been through two activities that made up a majority of my high school career and have given me great pride that I could give back in these ways. I have lived in Parker my whole life, participated in Parker Recreation Center sports, Parker Hawks. I attended Challenge to Excellence, Cimarron Middle School and finally, Legend High School. The impacts on me having grown up in Parker are the lessons I've learned working at a local "mom and pop" restaurant, Bagel Stop, and the second is volunteering with the Parker Recreation Center as a boys lacrosse coach. Read Complete Submission
Pride of Parker Award
The Pride of Parker Award gives middle school student the opportunity to express what Parker means to them through a visual art submission. Winners receive a $200 gift card, thanks in part to a generous grant from the Parker Area Chamber of Commerce Foundation.
Faye Reynolds
Mixed Media | Sagewood Middle School | 7th Grade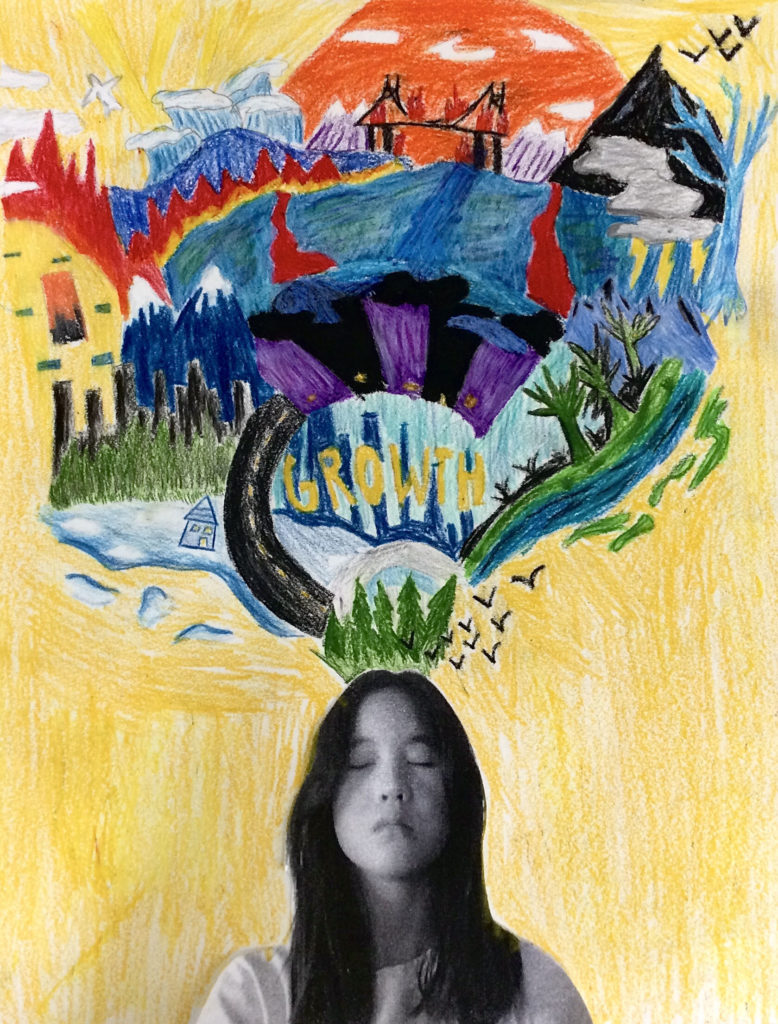 My art was made by using colored pencils and photography. My art piece truly shows one of the many different things of what Parker means to me. What my art really shows to me is growth. Parker is the place where I grow and learn in the mind and body. Parker is the place where I learn new things and expanded my mind and skills. What I really wanted to show in my art is my thoughts of all the years in Parker and how much I've grown since then. This town is a very special place to me and I couldn't ask for a better home! Being here and learning something new every day is what Parker truly means to me. My home, Parker is where I e grown so much and a special place in my heart and mind that I'll never forget!
Drisha Mishra
Mixed Media | Parker Core Knowledge | 7th Grade

My visual art submission uses watercolor and watercolor pencil to depict a building and a bench with 2 statues on the bench. I used a reference image. It is the Parker Station building located at downtown Parker. It represents a memory close to my heart. When I was younger, I used to take piano lessons in the building just across the street from this scene. Every week after my class finished, my family and I would always go the these statues and I would pretend to play with them. This became sort of a family tradition and is a memory that my family and I have grown closer through. I believe that Parker represents family and warmth.
Catalina Benitez
Digital Drawing | Parker Performing Arts School | 7th Grade

I am submitting a digital drawing about my friends and I on a mythical quest in the town of Parker. On our quest we are exploring the different portals of Parker. Parker is known by it s amazing and beautiful trails. My drawing is also showing my school Parker Performing Arts, a school that celebrates creativity and intelligence. Parker is also known for its PACE center where they do arts like dancing, theater , and so much more.
Isabella Benitez
Digital Drawing | Parker Performing Arts School | 7th Grade

I am submitting a digital drawing of me walking a trail in Parker. My family and I love walking the trails that are located near my school , Parker Performing Arts School. When I lived near my school, I used to walk the trail by Cottonwood. The trails that are located in Parker are very beautiful and inspiring. In my drawing I am walking on a trail enjoying the scenery.
For more information on the Parker Youth Commission, please visit: ParkerOnline.org.
---
General Information
PACE Center Box Office
& Art Gallery Hours
Mon. – Sat., Noon – 5 p.m.
90 minutes before performances 
The Schoolhouse Hours
Mon. – Thurs., 9 a.m. – 4 p.m.
90 minutes before performances
---
Quick Links
---
Ticketing
PACEtickets@parkeronline.org
303.805.6800
Due to fire code and safety requirements, every child MUST have a ticket without exception.
Please note that there are no refunds, credits or exchanges once tickets are purchased.