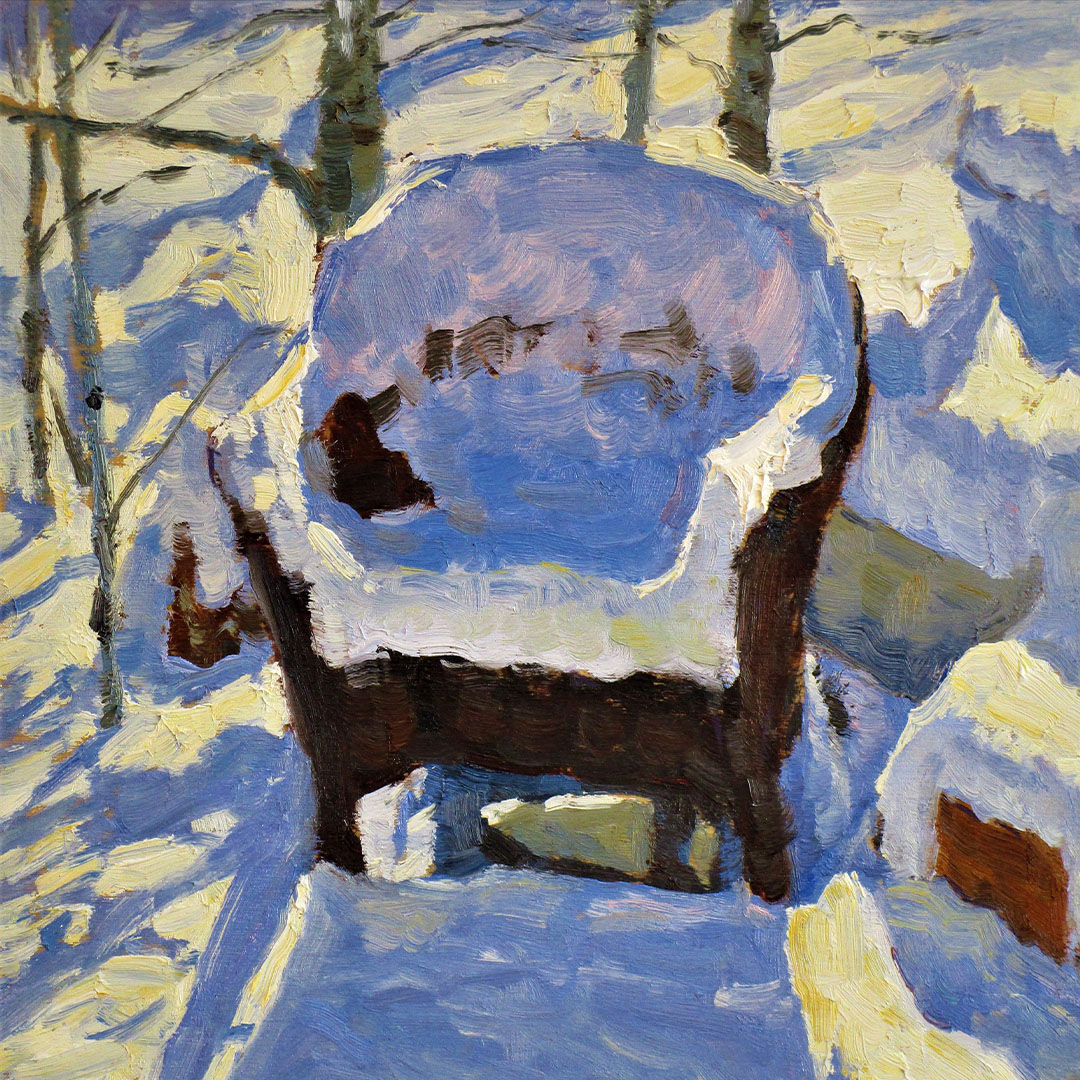 Art Exhibit: Heart of Winter, The Shortest Days
January 2 - February 13, 2023
Open to the Public
---
Open During Box Office Hours
PACE CENTER | 20000 PIKES PEAK AVENUE | PARKER, CO 80138
---
Art Exhibit: Heart of Winter, The Shortest Days
Heart of Winter, The Shortest Days, showcases Colorado artists, many who are among the region's most well-known and widely- collected. These winter pieces capture the beauty and ambience of winter with brilliantly lit, snow-contrasted aspens against a tumultuously blackened sky, or the momentary pink illumination of the morning glow on a snowy mountaintop, or a lone magnificent ram in a snowstorm, and so much more.
Join us for an opening art reception on January 12 from 6:00 – 8:00 p.m. Register here.
Heart of Winter, the Shortest Days
Curator's Statement
I love winter. I love the cold and the snow and the overcast days. I love the biting wind and the sumptuous warmth of a fire in the fireplace. I love knowing the shortest day will come and then the next day will add a sip of light and mark the earth's return to mud-luscious spring. You can have summer and the beach, the Fourth of July, fireworks, and peach cobbler (well, maybe not the peach cobbler)—just, please, keep your complaints to yourself for a while, so I may enjoy these glorious months of winter.
As a curator, I find that there is something so enticing about art that speaks of the shortest days. For this is the time of year when moods sober, pedestrians walk a little faster, if only to keep warm, and speak more sparingly, as if in reverence to the hush of winter. It is the position of the sun, low in the sky and hugging the southern horizon, that creates the wonderfully filtered light that forces artists to look more carefully. And so, when painters search the land for subject matter and set to work portraying life lived amid these beautifully subtle local tones, this, I think, is where we observers can find a quiet place to rest and regenerate.
I hope, dear patrons, that you will slow down, just a bit, to take in the beauty of the shortest days. Hold these paintings in your mind, especially on those blustery afternoons when you can't seem to warm up; perhaps these paintings will help you find the calm from the chaos of everyday demands. And, yes, summer will be here (too soon for me), so that you lovers of picnics and flipflops and sunbathing can revel in your favorite months. But for now, why not just breathe in the crisp air and know that a cup of hot cocoa can be had just down the street at your favorite coffee house?
Warm wishes,
Rose Fredrick
---
General Information
PACE Center Box Office
& Art Gallery Hours
Mon. – Sat., Noon – 5 p.m.
90 minutes before performance through intermission
---
Mask Update
---
Ticketing
PACEtickets@parkeronline.org
303.805.6800
Please note that there are no refunds, credits or exchanges once tickets are purchased.