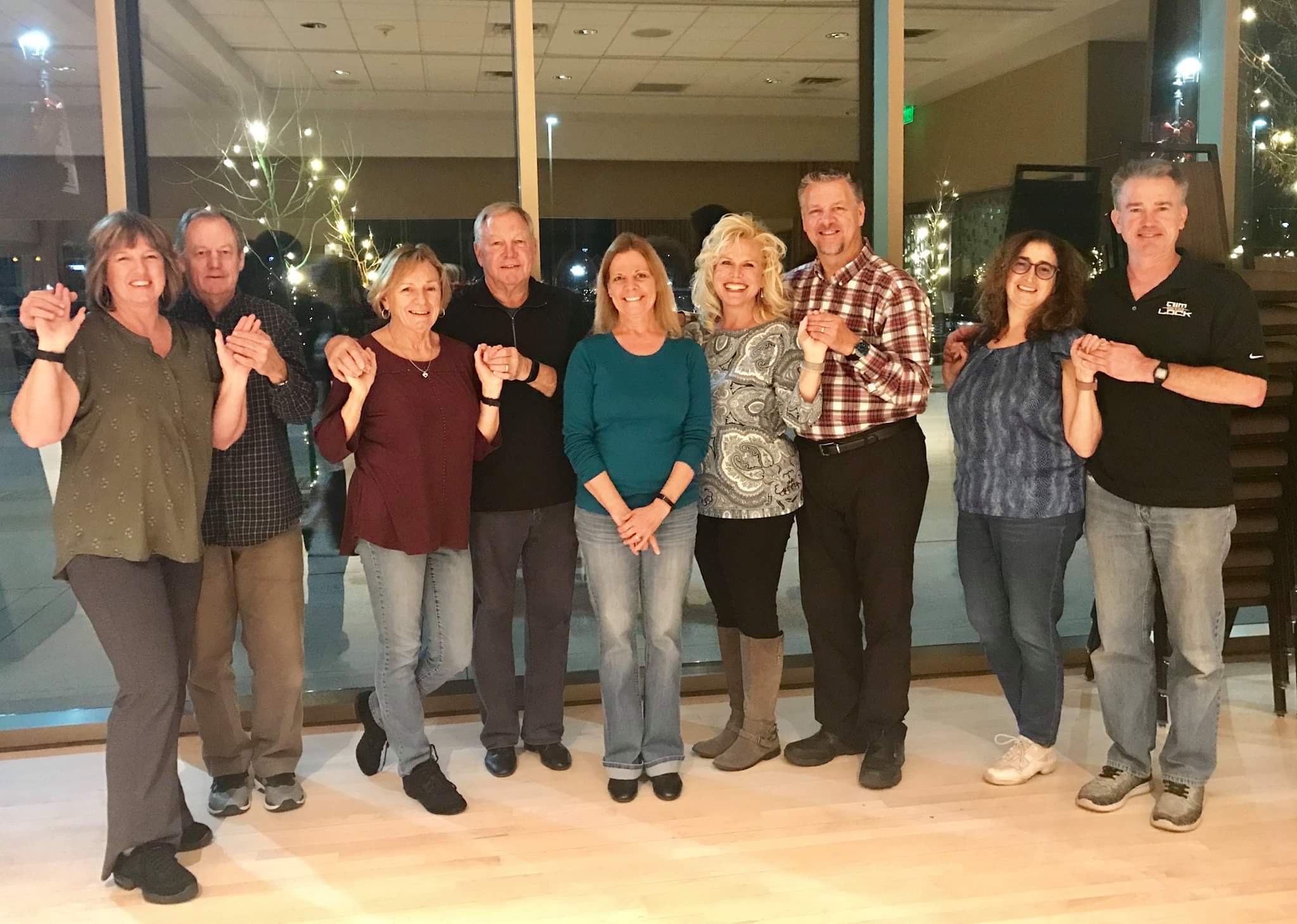 Learn to Partner Dance
September - December
Ages 18+
---
Saturdays, 5:00 - 6:00 p.m.
The PACE Center
20000 Pikes Peak Ave.
Parker, CO 80138
---
$12 for Residents
$14 for Non-residents
Learn to Partner Dance
Learn new couples dances from Swing to Two Step, and even a little Cha Cha. Students will embrace a full-range of steps, patterns, temps and rhythms, and turns and directions for both partner dancing and line dancing. Brush up on your steps or start fresh, while meeting other couples. Classes are monthly. See class lessons per month listed below.
Level: All Levels
Skills Learned: Steps and rhythms, choreography, balance, body awareness, movement, endurance, social skills
Supplies Needed: N/A
---
Partner Dance: East Coast Swing
East Coast Swing belongs to the group of fun swing dances. It is danced to Big Band Swing music, Rock and Roll, and Boogie-Woogie. It is often called simply "Swing" in this day and time. It is also known as the Jitterbug, and is so much fun!
Register: 42983
Dates: Saturday, September 10
Time: 5:00 – 6:00 p.m.
---
Partner Dance: Cha Cha In the Moonlight
Colorado Cowboy Cha Cha is a romantic country-style Cha Cha that can be danced by couples or singles. Couples dance side to side, while the gentlemen executes simple dance turns for the lady. We will be dancing under the stars in the moonlight! (This class will be held on the PACE Center patio outdoors.)
Register: 42984
Dates: Saturday, October 8 
Time: 5:30 – 6:30 p.m. (*Note this class will start at 5:30pm)
---
Partner Dance: Country Two Step
The two-step (30 minute lesson on footwork with a few basic turns) is a partner dance and a progressive dance that proceeds counterclockwise around the dance floor; referred to as the race track. The partners usually start in closed position where the leader faces the line of dance, and the follower starts out dancing backwards. Soon both start dancing in different patterns, while moving down the line of dance. Triple Two (25 minute lesson on footwork with a few basic turns) The Triple Two Step is often called "swing on the move" since the dance uses a progressive version of triple timing swing basics. The triple two progresses around the perimeter of the dance floor in a counterclockwise fashion
Register: 42985
Dates: Saturday, November 5
Time: 5:00 – 6:00 p.m.
---
Partner Dance: The Sway
The Sway is a couples line dance, danced in a circle facing the center of the circle. This dance is very slow, smooth, and romantic.
Register: 42986 Sorry, this class has been cancelled due to low enrollment.
Dates: Saturday, December 3
Time: 5:00 – 6:00 p.m.
---
Instructor
Joy Huggins
---
Location
The PACE Center
---
Cost of Class
$12 R/$14 NR