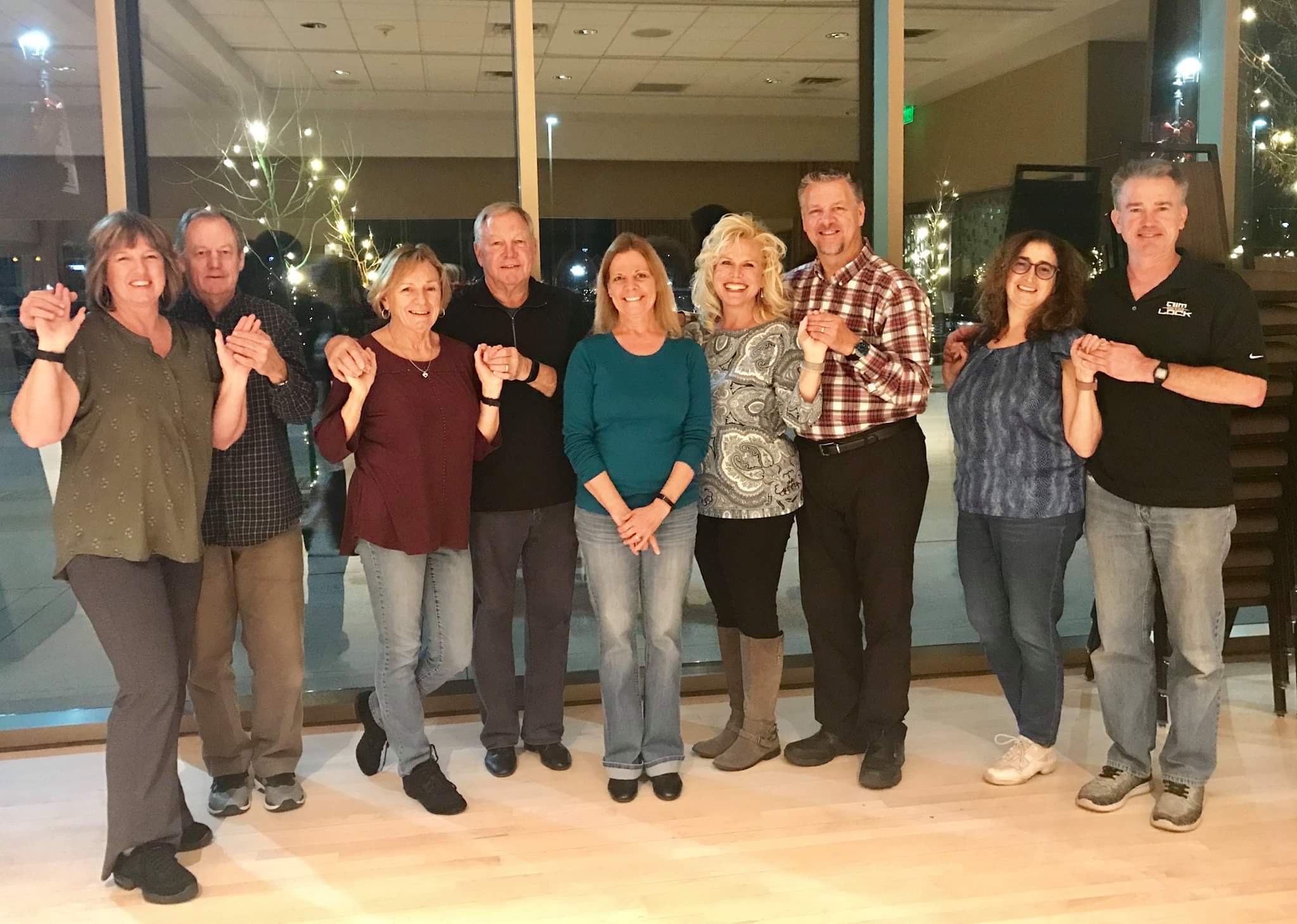 Partner Dance Mini Workshops
January - April
Ages 18+
---
Saturdays, 5:00 - 6:00 p.m.
The PACE Center
20000 Pikes Peak Ave.
Parker, CO 80138
---
$12 for Residents
$14 for Non-residents
Partner Dance Mini Workshops
Learn new couples dances from Swing to Two Step, and even a little Cha Cha. Students will embrace a full-range of steps, patterns, temps and rhythms, and turns and directions for both partner dancing and line dancing. Brush up on your steps or start fresh, while meeting other couples. Classes are monthly. See class lessons per month listed below.
Level: All Levels
Skills Learned: Steps and rhythms, choreography, balance, body awareness, movement, endurance, social skills
Supplies Needed: N/A
---
Partner Dance Mini Workshop: Salsa for Beginners
Salsa is a sexy, energetic and fun Latin partner dance. Unlike some partner dances, it is a very sociable dance – you don't need to have a regular partner. In fact, it is common to dance with people you have never met before. That's part of the fun of dancing Salsa. With it's sociable nature, Salsa has become highly popular, all around the world. Today, you can easily find Salsa clubs wherever you go anywhere in the world. Come learn Salsa for Beginners, and you will never stop learning and creating new Salsa moves as your new craft.
Register: 43995
Dates: Saturday, January 14
Time: 5:00 – 6:00 p.m.
---
Partner Dance Mini Workshop: West Coast Swing 
It is featured by a unique elastic look that marks a basic extension-compression approach. This is done with a basic 6 or 8 count step and is danced in a slotted area on the dance floor. A little challenging at first; but then you will end up loving West Coast Swing! This is a Beginner Mini Workshop.
Register: 43996
Dates: Saturday, February 4 
Time: 5:00 – 6:00 p.m.
---
Partner Dance Mini Workshop: Shim Sham
is a particular tap dance routine and is regarded as tap dance's national anthem. For today's swing dancers, it is a line dance. It is fun! You can add your own style to it. The style is Big Band and is much like Lindy Hop. Come and challenge your feet to an old-school beat.
Register: 43997
Dates: Saturday, March 4
Time: 5:00 – 6:00 p.m.
---
Partner Dance Mini Workshop: East Coast Swing
East Coast Swing belongs to the group of fun swing dances. It is danced to Big Band Swing music, Rock and Roll, and Boogie-Woogie. It is often called simply "Swing" in this day and time. It is also known as the Jitterbug, and is so much fun!
Register: 43998
Dates: Saturday, April 1
Time: 5:00 – 6:00 p.m.
---
Instructor
Joy Huggins
---
Location
The PACE Center
---
Cost of Class
$12 R/$14 NR