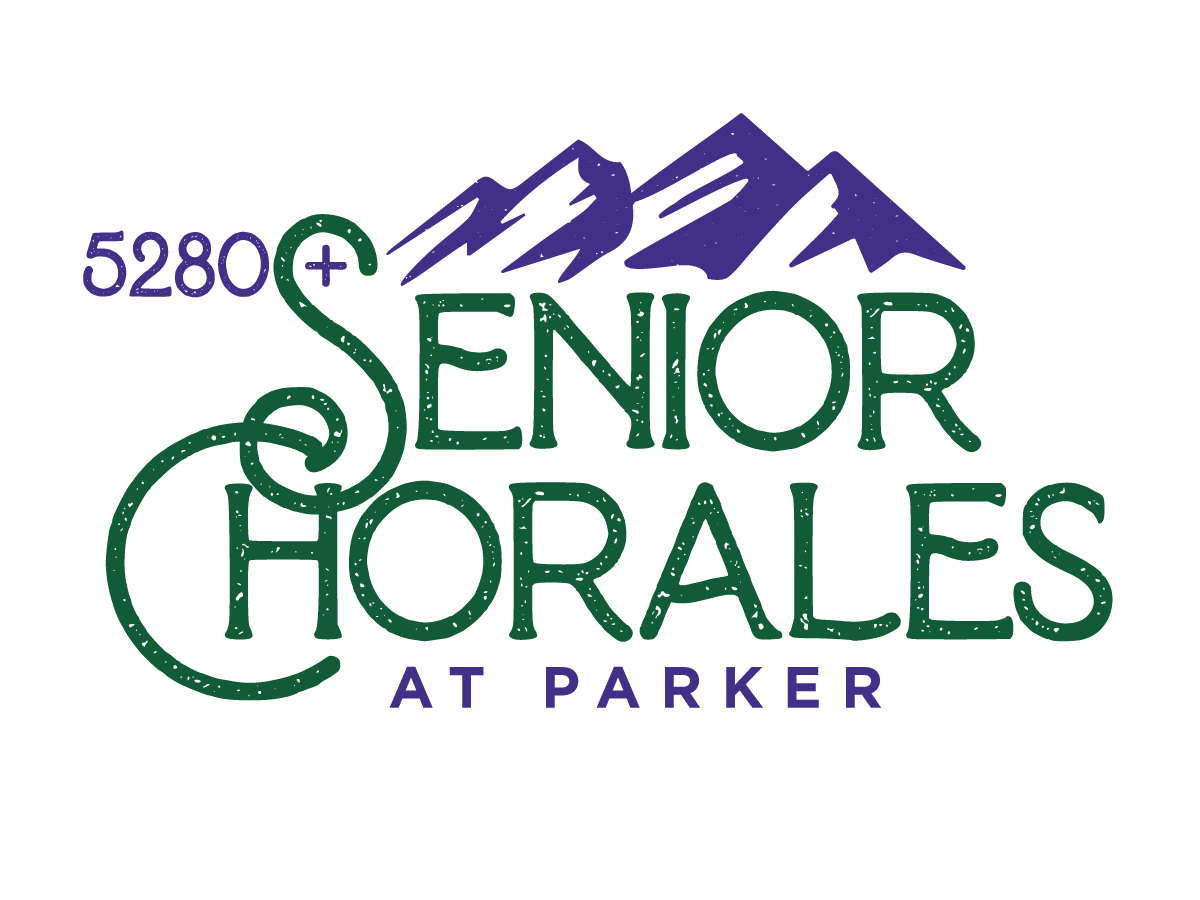 5280+ Senior Chorale at Parker
September 6 - November 8
Ages 50+
---
Wednesdays, 1:00 – 3:00 p.m.
Rehearsals
Parker United Methodist Church
11805 S Pine Dr. #7308
Parker, CO 80134
---
$175 for Resident
$192 for Non-resident
Register
5280+ Senior Chorale at Parker
If you're 50+ years young, please join us for our third and newest 5280+ Senior Chorale in Parker! You'll enjoy the social, mental, and physical benefits of choral singing in a supportive and non-auditioned setting under the direction of professional musicians. Repertoire will include a variety of popular, folk, Broadway and movie music, and other seasonal favorites. Come be a  part of this fun, challenging and fulfilling 10-week musical adventure…and make many new friends along the way! For more information, visit www.5280Chorales.org.
Level of Instruction: All skill levels welcomed. No prior experience or auditions required.
Skills Learned: Music reading, ensemble singing skills, voice care, breath support and expansion of lung capacity, reading and responding to a conductor's gestures, mental and physical health and wellness skills adapting abilities to various tools and solutions, enhancing expressive communication, facilitating verbal and nonverbal skills, and promoting social relationships.
Rehearsals take place at United Methodist Church 11805 S. Pine Drive, Parker.
Interested? Join us for an open house to learn more!
Open House on Wednesday, August 23, 2023 from 1:00-3:00 pm
Sanctuary at Parker United Methodist Church, 11805 South Pine Drive, Parker
---
Class Code: 46299
Date: Wednesdays, September 6 – November 8
Time: 1:00 – 3:00 p.m.
---
Instructor
5280+ Senior Chorales
---
Location
United Methodist Church
---
Cost of Class
$175 R/ $192 NR