ART ENCOUNTERS – ROTATING PUBLIC ART
Art Encounters is a year-long outdoor sculpture exhibit that showcases a number of sculptures, in various media and styles, displayed in highly visible areas in Castle Rock, Highlands Ranch, Lone Tree, Roxborough and Parker. The project is designed to promote public interest in art, develop community pride and draw visitors to the retail or civic areas where they are displayed. The public is invited to view the art each year and vote for their favorite piece by visiting artencounters.douglas.co.us. Artists are encouraged to submit entries in January via callforentry.org.
Tatanka Skay by Jacob Novinger
In front of the PACE Center
20000 Pikes Peak Dr.
Parker, CO 80138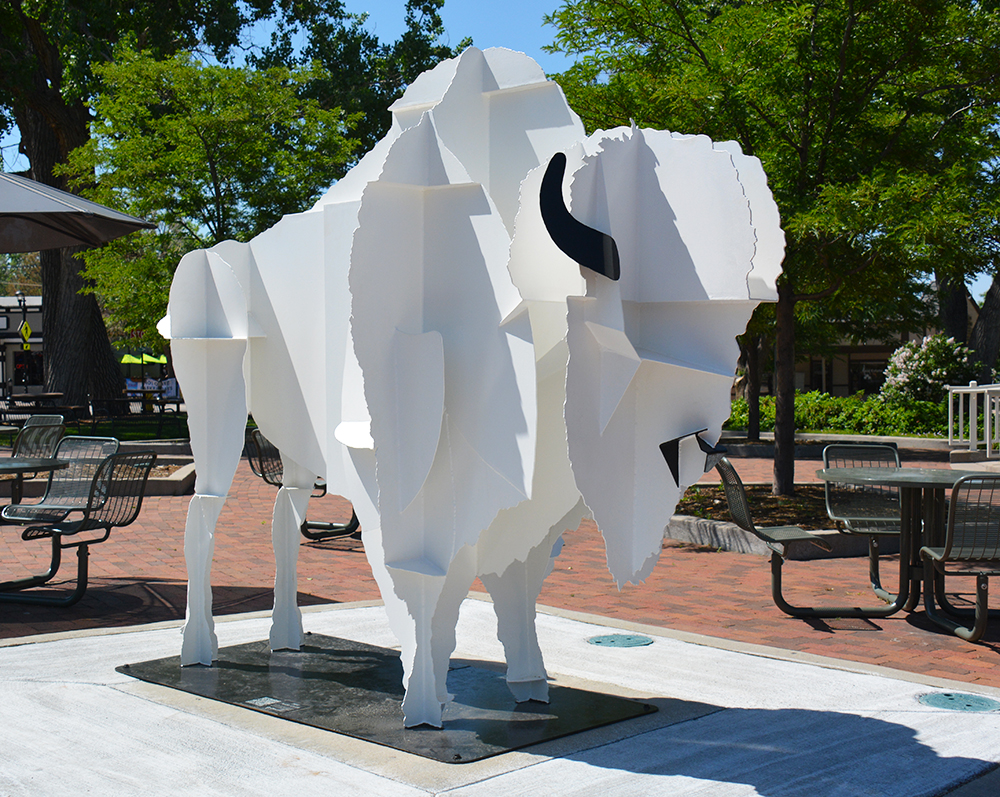 Artist's Statement: Tatanka Ska translates to "white buffalo" in the native Lakota language. The white buffal symbolizes a mark of a transitional period, from the dark into the light. This steel sculpture is finished with white, oil-based paint.
About the Artist: Jacob Novinger discovered metalwork in 2002 when he began working in an ornamental blacksmith shop. Jacob believes that art is an expression of the mind and of freedom. He is inspired by life's challenges, and of his pieces inspires the next. Taking a hands-on approach, Jacob creates sculptures that will stand the test of time.
Epiphany by Jacob Novinger
Corner of Mainstreet and Pine near Town Hall
20120 E. Mainstreet
Parker, CO 80138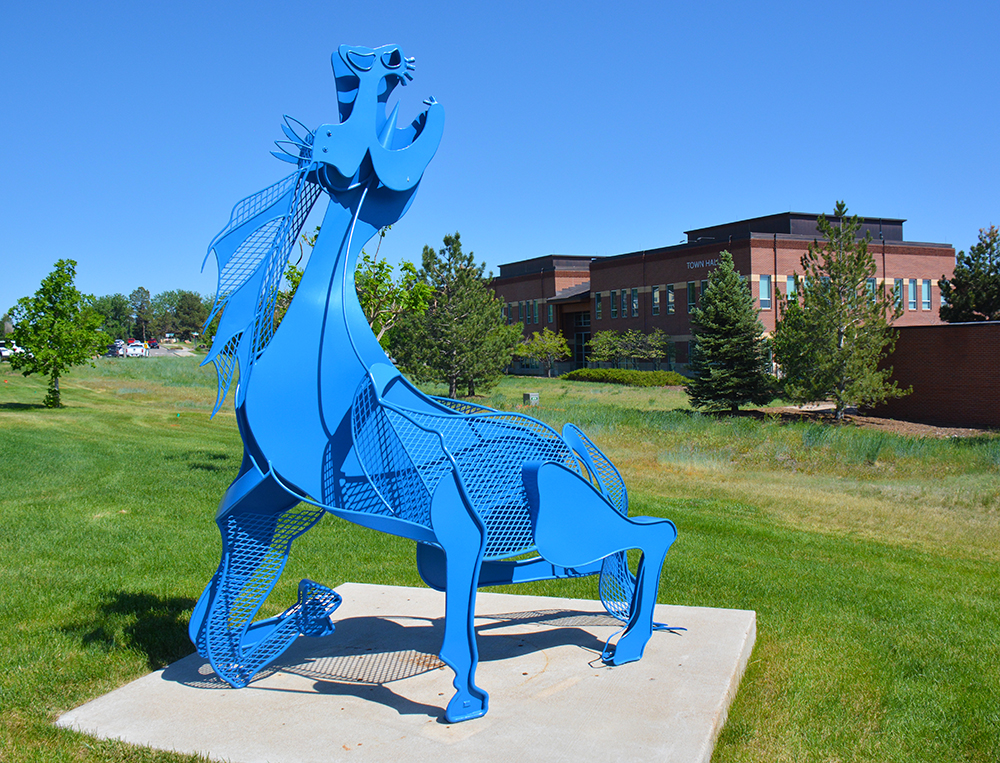 Artist's Statement: I've been an artist since the first time I realized I was an artist. As a young boy, I enjoyed drawing as an outlet. Experimenting with all types of mediums, I didn't discover metal until 2002 when I started work at an ornamental blacksmith shop, thus sparking my passion for metal sculpture. I believe that art is an expression of the mind and the ultimate expression of freedom.
Spiral Dance Flourish by Harold Linke
Corner of Mainstreet and Victorian Drive
10795 Victorian Dr.
Parker, CO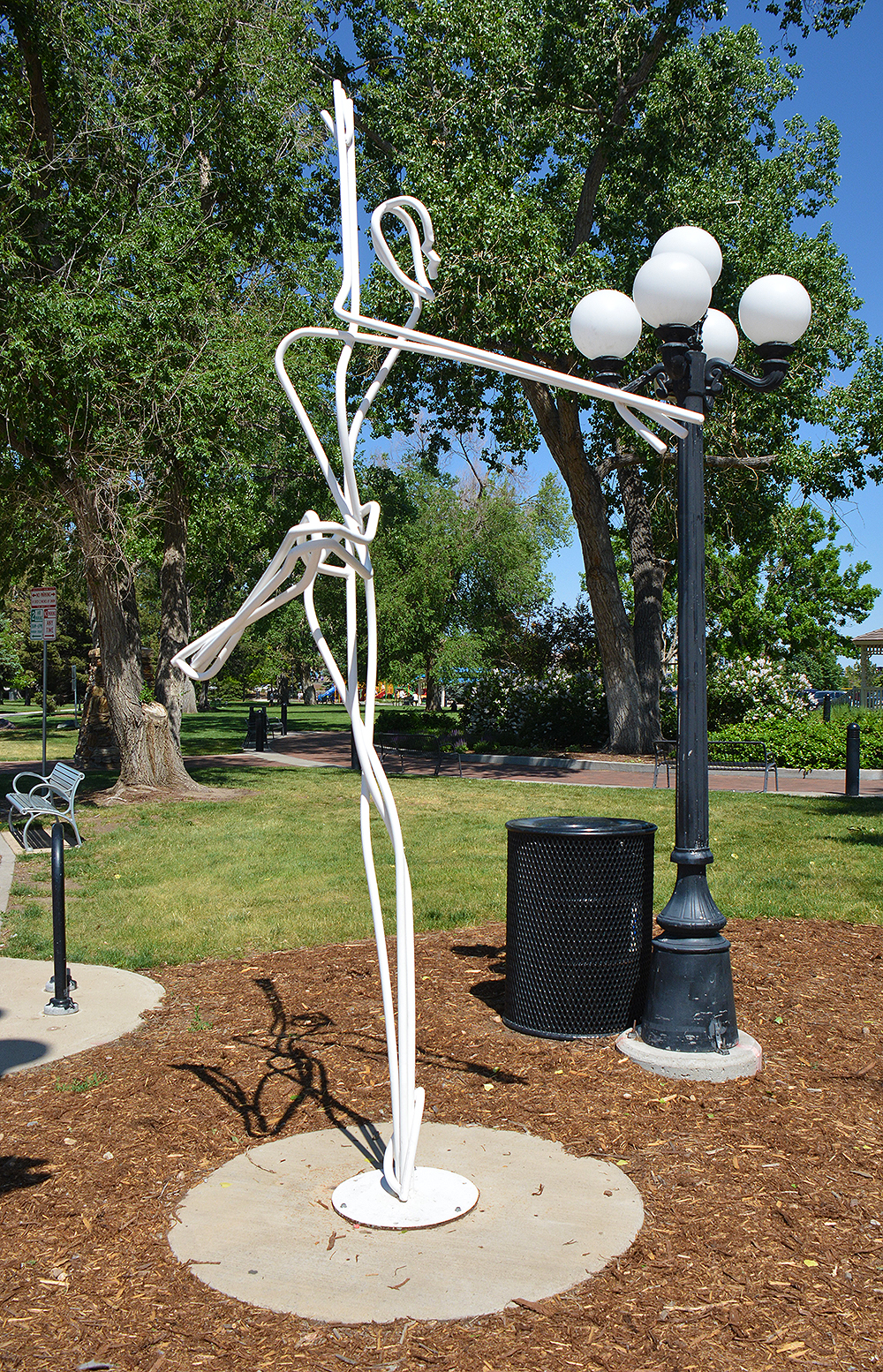 Artist's Statement: I don't consider sculpture as work – it's pure joy and feels like play. My intention is to continue playing as long as I can contribute. linkesculpture.com
Face the Light by Charlotte Zink
20118 Mainstreet
Parker, CO 80138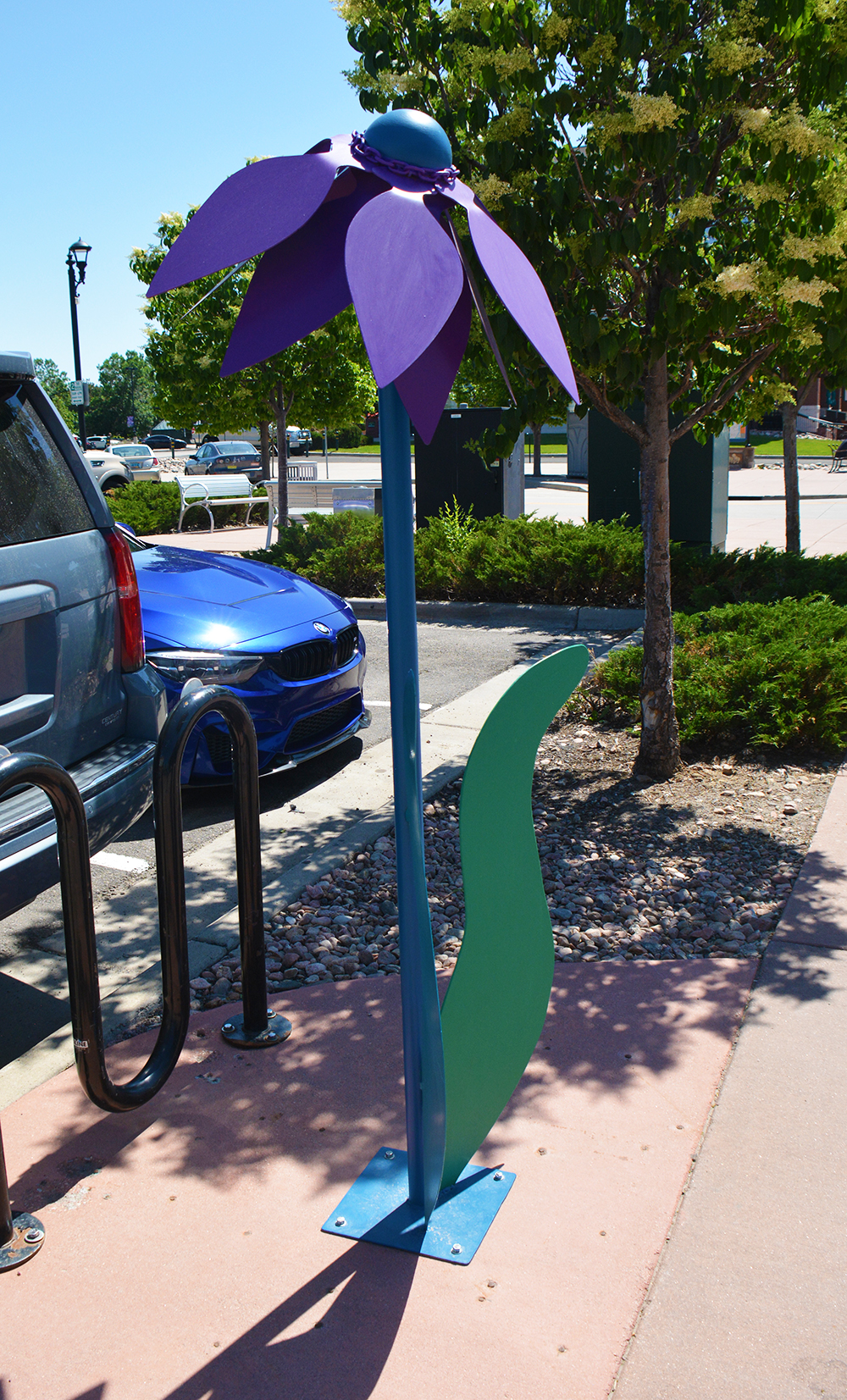 Artist's Statement: I offer a fluid, feminine sense of design and form to the metal, and Ben works as our solid fabricator and engineer. Sometimes I've sketched and reflected on the subject matter before I begin drawing on the metal, and other times I enjoy letting my unconscious guide the images, shapes and forms that emerge. Ben cuts most of our designs with a handheld plasma cutter, and we work together on our different finishes. Collaborating on sculpture designs, layouts, finishing, and installation has taught us both so very much about the art process and ourselves. We're proud to have created an extensive body of work these many years: both small and large scale pieces in private and public collections worldwide. zinkmetalart.com
To learn more about the Douglas County Art Encounters Program click here or watch this video.