ART ENCOUNTERS – ROTATING PUBLIC ART
Art Encounters is a year-long outdoor sculpture exhibit that showcases a number of sculptures, in various media and styles, displayed in highly visible areas in Castle Rock, Highlands Ranch, Lone Tree, Roxborough and Parker. The project is designed to promote public interest in art, develop community pride and draw visitors to the retail or civic areas where they are displayed. The public is invited to view the art each year and vote for their favorite piece by visiting artencounters.douglas.co.us. Artists are encouraged to submit entries in January via callforentry.org.
Parker Arts has suffered significant financial impacts due to circumstances surrounding COVID-19. Sadly, due to necessary reductions in planned expenditures, we were forced to announce the cancellation of Art Encounters for the 2020-2021 season. Our hope is that we return to full operations in time for next year's program so that we can continue to showcase the work of Colorado's amazing local artists.
Until then, here's a look back at the eight sculptures exhibited from June 2018 – May 2019 at various locations along Mainstreet that added so much to Parker's growing Creative District in Downtown.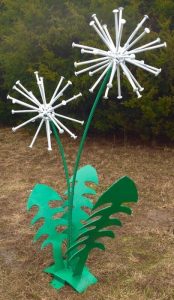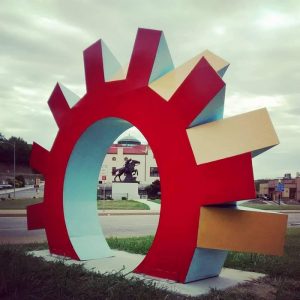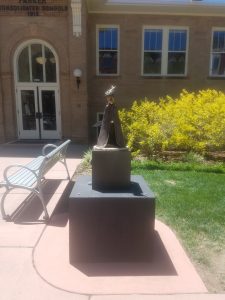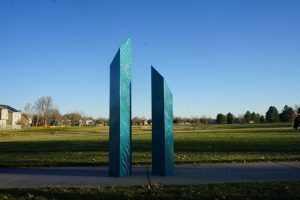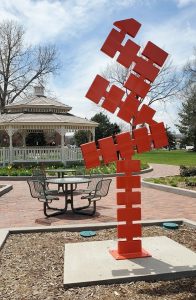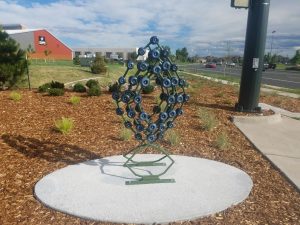 To learn more about the Douglas County Art Encounters Program click here or watch this video.