SAVE A SEAT IN 2021
Ensure the future success of local artists and keep the arts alive in Parker!
Your Support Matters Now More than Ever
Why "Save a Seat?"
Imagine a world without the arts. No music or dance. No songs, stories or poetry. No paintings or photography. No puppets, plays or symphonies. A world without the arts is unimaginable.
To overcome the losses and impacts of COVID-19 and help support local artists and entertainers in 2021, we need your help. Parker Arts is seeking a *$100 donation for each of the PACE Center's 534 theater seats. That's right – our initial goal is to raise at least $53,400 (or more!) to help ensure the future of arts and culture right here in Parker.
"Saving a seat" allows Parker Arts to continue to innovate, learn and bring new ideas forward. Your support today means Parker Arts will remain an outlet for creativity and connection in our community in 2021 and beyond.
As Our Thanks to You
As a "thank you" and a symbol of the joy and celebration experienced through the arts, each donor will receive a unique holiday ornament hand painted by a local artist. Ent Credit Union is generously sponsoring this initiative by providing materials and a donation to the Parker Artist Guild for every ornament painted. Each $100 donation is also 100% tax deductible.
Your support matters now more than ever. On behalf of all of us at Parker Arts, thank you for your continued commitment and generosity and for loving the arts as much as we do.
*While we're happy and so grateful to receive donations of any size, only "Save-a-Seat" donations in increments of $100 are eligible for hand-painted ornaments. To make any other donation, please contact  our Development Manager, Sara Crowe at scrowe@parkeronline.org.
Sponsors and Partners
Save a Seat is generously sponsored by Ent Credit Union.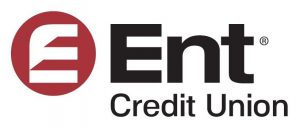 Thanks to our 2021 Save a Seat partner, the Parker Artists Guild!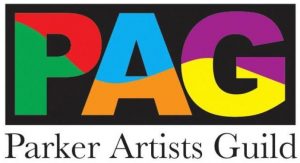 If you prefer to donate by check, please send to the attention of Sara Crowe,  PACE Center, 20000 Pikes Peak Avenue, Parker, CO 80138. 
STEP 1: Select Your "Save a Seat" Donation Amount
STEP 2: Select "Save a Seat" To Make Sure Your Donation Goes Toward Our Fundraiser Goal!
STEP 3: Tell Us Who To Thank
More Details & Information
Thank you for helping us reach our goal!

Ornament Pickup
Hand-painted ornaments can be picked up from the PACE Center Box Office on Thursday, December 10 from 2:00 – 6:00 p.m. or Thursday, December 17 from 4:00 – 8:00 p.m. For each $100 donation, you will be able to choose one ornament.
Support the arts all year long!
Enhance your experience with unique member benefits and priority access all season long.