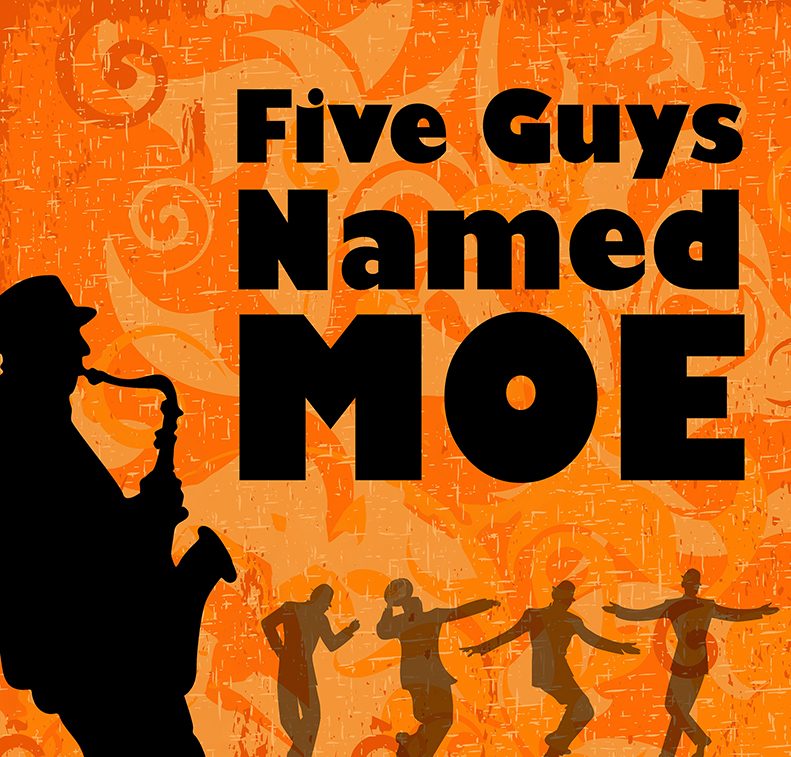 Vintage Theatre Presents: Five Guys Named Moe
September 3rd - 5th
All Ages
---
Sept. 3, 7:30 p.m.
Sept. 4, 7:30 p.m.
Sept. 5, 2:00 p.m.
The Schoolhouse Theater
19650 Mainstreet
Parker, CO 80138
Vintage Theatre Presents: Five Guys Named Moe
The tunes of R&B pioneer Louis Jordan drive this exuberant musical celebration! Nomax is broke and his girl is gone. In the wee hours of the morning, he's drinking and listening to the radio when five guys (all named Moe) suddenly appear. Can Big Moe, Four-Eyed Moe, Eat Moe, No Moe and Little Moe teach Nomax to shake off the blues and live life to the fullest? Chart-topping tunes like Is You Is, or Is You Ain't My Baby, Let the Good Times Roll, and Caldonia, put Nomax, and us, onto the road toward bliss!
---
General Information
PACE Center Box Office
& Art Gallery Hours
Mon. – Sat., Noon – 5 p.m.
90 minutes before performance through intermission
---
Mask Update
---
Ticketing
PACEtickets@parkeronline.org
303.805.6800
No refunds or exchanges
Saturday, SEPT 4
7:30 p.m.