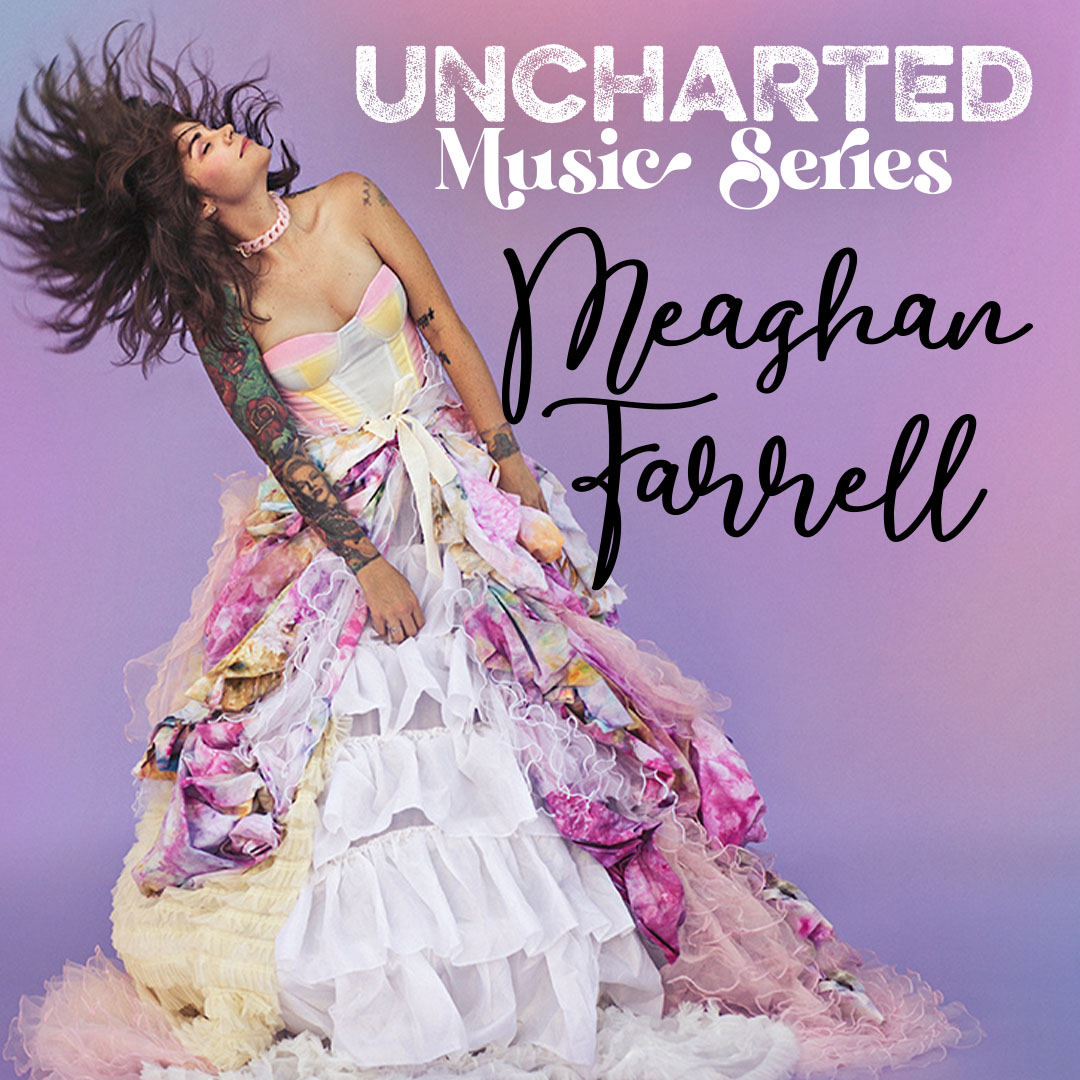 Uncharted Music Series: Meaghan Farrell
Saturday, April 15, 2023
New Series in 2022/2023
---
7:30 p.m.
6:30-7:30 p.m. Pre-concert dessert & drinks (must purchase separately)
THE SCHOOLHOUSE | 19650 MAINSTREET | PARKER, CO 80138

---
$29 for tickets (starting price)
$15 for dessert & drinks (ADD ON AT CHECKOUT)
Find Tickets
Uncharted Music Series: Meaghan Farrell
Join us for emerging singer-songwriter Meaghan Farrell in concert April 15 at The Schoolhouse Theater.
From heartbreak to healing, from injustice to empowerment, from anxiety to confidence, this American/Pop singer-songwriter shares it all through music that speaks of day-to-day living, the struggles, the conflict, and the inevitable surge of happiness we discover on the way to our dreams.
ADD ON DESSERT AND DRINKS AT CHECKOUT:
Each Uncharted Series event will feature a separate, pre-concert beer or wine flight paired with a locally sourced dessert that may be enjoyed in the lobby or near the firepit on our outdoor patio from 6:30 – 7:30 p.m. Simply add to your cart at checkout for an additional $15.
Snacks and drinks will also be available for purchase at concessions prior to and during the concert.
Meet Meaghan:
As an emerging singer-songwriter in New York City and Nashville, Meaghan Farrell didn't know her own power. Or, maybe it would be more accurate to say that she simply didn't know how to harness it. She had always loved to sing, turning heads with her strong voice at a young age in her hometown of Harrisburg, PA. Meaghan knew early that she was meant to write songs, perform, and connect with people. For several years she did just that – writing and producing a number of independent recordings, gathering experience and confidence as she toured around the country in support of her music. Like so many new artists, Meaghan was proud of her early songs, but the material wasn't completely "her", she hadn't yet found her voice. That focus, that energy has newly been captured on her upcoming release entitled Conversations with Myself.
---
General Information
PACE Center Box Office
& Art Gallery Hours
Mon. – Sat., Noon – 5 p.m.
90 minutes before performance through intermission
---
Mask Update
---
Ticketing
PACEtickets@parkeronline.org
303.805.6800
Please note that there are no refunds, credits or exchanges once tickets are purchased.
YOU MAY ALSO BE INTERESTED IN