The Comedy Zone: Zac Maas and Michael Harrison
Saturday, SEPT 11
Adults
---
7:00 p.m.
The Schoolhouse
19650 Mainstreet
Parker, CO 80138


The Comedy Zone: Zac Maas and Michael Harrison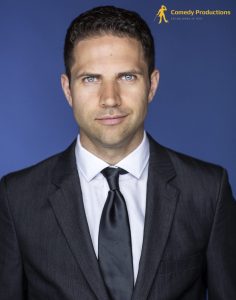 Headliner, Michael Harrison has become a favorite at clubs all over North America, Asia, Australia, and Europe! With an engagingly relatable and energetic style, Michael's humor garners accolades in whatever situation you put him in whether it be a college, corporate, church, comedy club, cruise ship, or bar.
Besides amassing a ridiculously busy live touring schedule, Michael has found the time to parlay his talents into film and TV. He has been featured all over TBS, NBC, MTV, and Bravo. He has also self-produced, starred and written several shorts that have earned him several judges' awards in numerous film festivals. Michael also shot his own nationally syndicated half-hour comedy special that aired across Canada and the USA and a Dry Bar special that will be released in late 2021!
Avid radio listeners may have also heard his comedy on several programs all over Sirius XM where he is in constant rotation. His comedy album "Freak Laugh" debuted at #1 on I-tunes, Spotify, and Amazon.
To top it off, Michael was also featured in several prestigious comedy festivals including Just for Laughs in Montreal, the Clean Showcase show at Laughfest, and as the main headliner at the Windsor Comedy festival.
Charming, candid, and laugh out loud funny, Michael Harrison is an act you will want to see over and over again.
---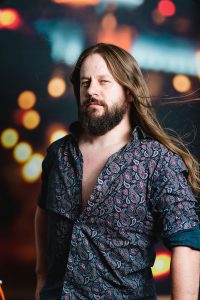 Opener, Zac Maas was born in Deadwood (yes, that one), South Dakota, and grew up in the Black Hills. An international headliner, from Mexico to Alaska, a writer, filmmaker, and actor, he calls Denver home.
In Nov 2019, he was on Spaghetti High on Adult Swim. He is a regular at The World Famous Comedy Works, and in 2018 Thrillist called him one of the 50 best-undiscovered comedians in the country. Zac has performed at Bridgetown 2x, High Plains 5x, Cape Fear, SnubFest, and The Largest 420 festival in the world.
Additionally, he's received accolades as a producer and host for his shows Uncalled Four (Comedy Works), The Laugh Night on Earth (Alamo Draft House), Whiskey and Cigarettes podcast (Beat Serial for Westword's Best podcast), and the Denver Phone It In Film Festival (Received an Imagine 20/20 grant from the city of Denver). He recently finished directing his first pilot and is currently in talks for development.
---

Emcee Stephanie McHugh appeared on the TV show "America's Funniest Mom" and was on The Steve and Stephanie Morning show on KOOL 105.  She was invited to perform at the Great American Comedy Festival and is a co-founder of the MentalPause Comedy Show.
When Stephanie isn't performing comedy on cruise ships (which sadly was most of 2020), she is a humor coach for entrepreneurs and speakers. Since her days in radio, Stephanie also records voice over projects out of her home studio.
Parental Advisory: Adult language and humor.
---
General Information
PACE Center Box Office
& Art Gallery Hours
Mon. – Sat., Noon – 5 p.m.
90 minutes before performance through intermission
---
Mask Update
---
Ticketing
PACEtickets@parkeronline.org
303.805.6800
No refunds or exchanges