The Comedy Zone – October
Saturday, October 15, 2022
Adults
---
7:30 p.m.
THE SCHOOLHOUSE | 19650 MAINSTREET | PARKER, CO 80138
The Comedy Zone featuring Jerry Garcia and Louis Beck
See the same comedians you see in A-list comedy clubs across America! Parker Arts is proud to present the best stand-up comedy from Denver and beyond. Laugh out loud in this fun-packed series, featuring two hilarious comedians for one low ticket price!
CAUTIONS: ADULT LANGUAGE AND HUMOR
HEADLINER: JERRY GARCIA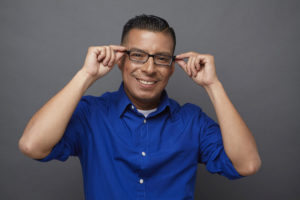 Jerry Garcia has stormed his way into the National Comedy scene as one of the Top-Rated Comedians. Audiences cannot get enough of this smart-energetic-funny-funny man from Huntington Park, California. A single father of three boys, Jerry allows us to come into his world and laugh hysterically with his charm, witty puns, and punchlines using his young hip Latin flavor that easily crosses over to all audiences. His views on life, relationships, his modest upbringings and everyday struggles captivates audiences from all walks of life, no matter where you're from Jerry Hits Home.
Jerry's presence, strong delivery, and likability on stage help him connect and interact with audience members in the most memorable way. Fans leave Jerry's performances with the feeling of having met a new "funny friend"!
In June 2017, Jerry Garcia made his Netflix debut as he co-starred in Chingo Bling's "They Can't Deport Us All" Comedy Special. The world was now introduced to this fresh new flavor firsthand and was highly embraced by hundred-of-thousands of viewers.
Early 2016 Jerry was named Best Comedian in the San Diego Comedy Festival Contest, marking his first comedy contest win in a festival. A few weeks later, Jerry won his second comedy competition in as many tries as he took home LA's Funniest Comic Contest Headliner Division Championship. Jerry has performed all over the states and completed his first world military tour in the Spring of 2015 when he joined the Armed Forces Entertainment.
Jerry has been featured on various television shows such as HBO Latino, LAUGHS, BiteSizeTV, and Stand-Up and Deliver. He was co-host to the "Jeff Garcia Podcast Show" one of the most successful Latino Comedy Podcast on iTunes from 2011-2014. Currently a featured member on Paul Rodriguez' Latin Kings of Comedy Tour.
FEATURE: LOUIS BECK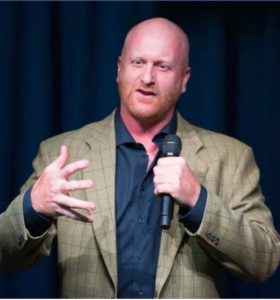 Raised a Jehovah's Witness in Aspen, Colorado, Louis has seen it all and you see that in his humor. From construction, to cubicles, to new fatherhood, dogma to drug addiction, his quirky, but relatable irreverence touches on every subject available.
---
General Information
PACE Center Box Office
& Art Gallery Hours
Mon. – Sat., Noon – 5 p.m.
90 minutes before performance through intermission
---
Mask Update
---
Ticketing
PACEtickets@parkeronline.org
303.805.6800
Please note that there are no refunds, credits or exchanges once tickets are purchased.
YOU MAY ALSO BE INTERESTED IN