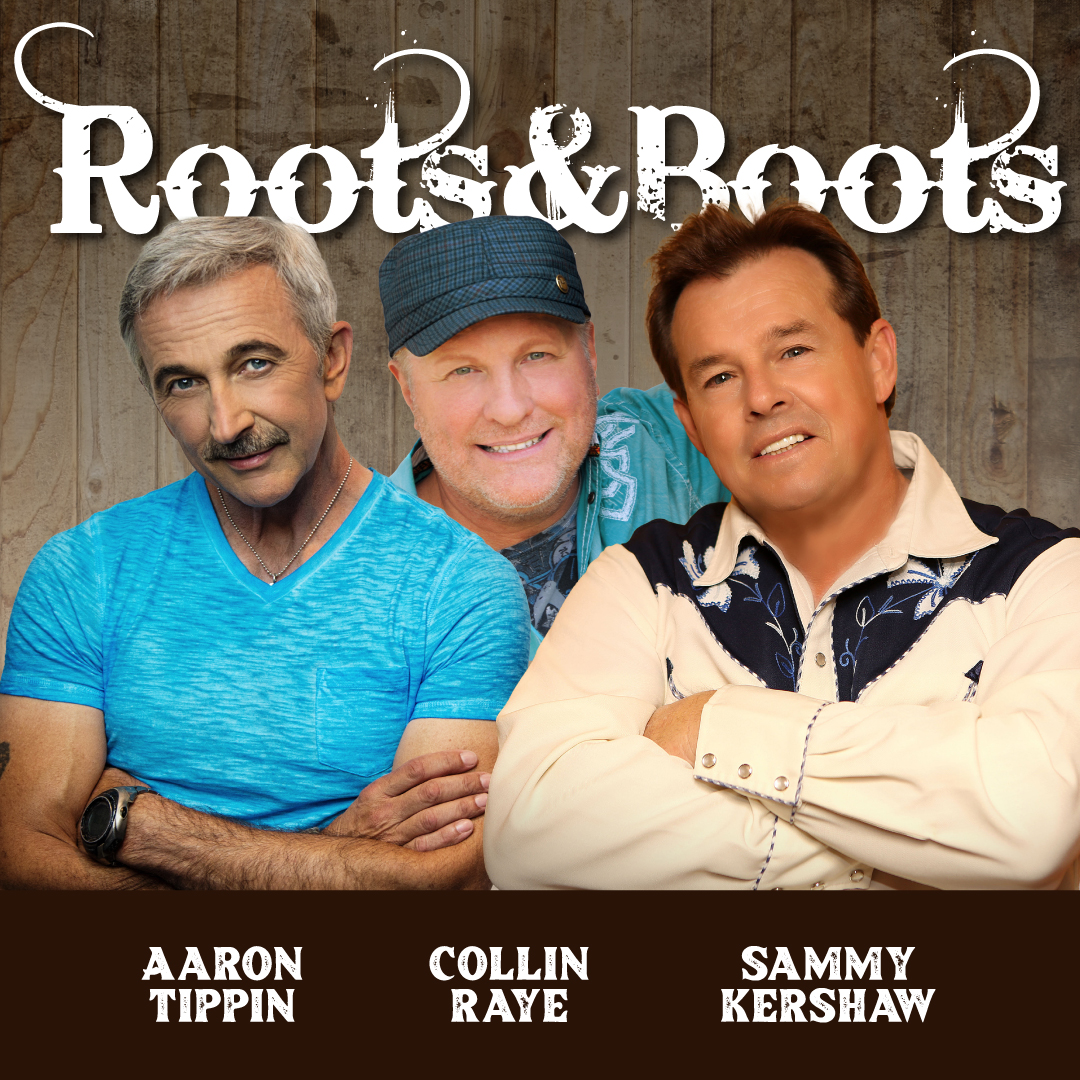 Roots & Boots
Thursday, April 11, 2024
CANCELED
---
7:30 p.m.
PACE CENTER | 20000 PIKES PEAK AVENUE | PARKER, CO 80138
---
$99 for tickets (starting price)
Roots & Boots featuring Aaron Tippin, Collin Raye & Sammy Kershaw
Due to updated health considerations of one of the performers and the inability to perform at high altitudes, Roots & Boots has been canceled for April 11, 2024 and will not be rescheduled. Ticket holders will be contacted directly by PACE Center Box Office staff regarding ticket options.
Here's a powerhouse country concert you won't want to miss! Three of the voices that defined 90's Country Music – Aaron Tippin, Collin Raye, and Sammy Kershaw –  join forces to present an evening filled with stories and songs as they get back to the roots of their music.
Combined, Aaron Tippin, Collin Raye and Sammy Kershaw have amassed more than 40 Top 10 radio smash hits and sold more than 25 million albums. Some of Aaron's songs are "You've Got to Stand for Something," "There Ain't Nothin' Wrong with the Radio," and "Kiss This." Collin is known for "Love Me," "In This Life," and "That's My Story." Sammy's hits include "Queen of My Double Wide Trailer," "She Don't Know She's Beautiful," "Third Rate Romance" and more.
Don't miss these iconic country artists as they come together to swap stories and perform their classic songs all on one stage.
---
General Information
PACE Center Box Office
& Art Gallery Hours
Mon. – Sat., Noon – 5 p.m.
90 minutes before performances 
The Schoolhouse Hours
Mon. – Thurs., 9 a.m. – 4 p.m.
90 minutes before performances
---
Quick Links
---
Ticketing
PACEtickets@parkeronline.org
303.805.6800
Due to fire code and safety requirements, every child MUST have a ticket without exception.
Please note that there are no refunds, credits or exchanges once tickets are purchased.