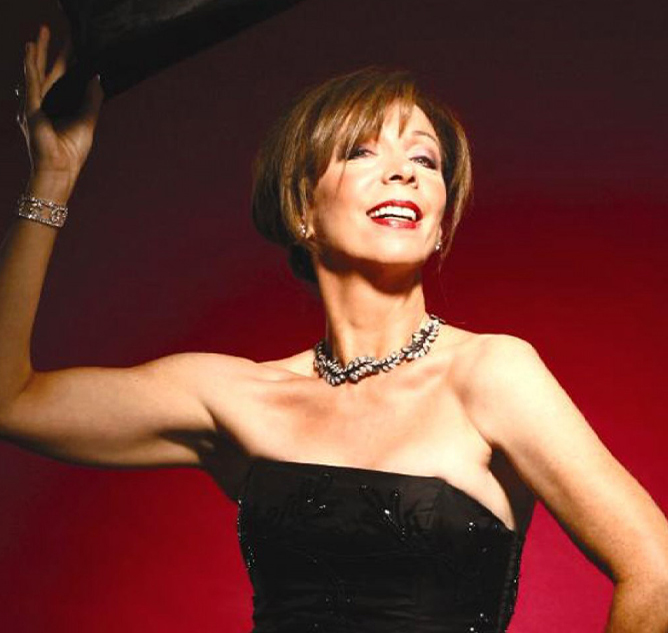 Rita Rudner
Sunday, APR 10
Adults
---
6:00 p.m.
The PACE Center
20000 Pikes Peak Avenue
Parker, CO 80138
Rita Rudner
Award-winning, veteran comedienne Rita Rudner brings her sharp wit, understated style, keen observations and genius for one-liners to the PACE Center stage! In her famously soft-spoken delivery, Rudner kills with hilarious and true observations about the differences between men and women, marriage, kids, aging, Botox and, of course, shopping (her favorite pastime).
Not everyone who sets out at 15 to become a star on the stage ends up making it, but Rita Rudner has proven that she has the talents necessary to do whatever she wants to in the entertainment world. Years of dancing on the stage and appearing as the darling of Broadway productions left Rita Rudner bored by the time she was 25, so she decided to embark on a new career in comedy, which didn't take her very long to find success. Gaining exposure through her appearances on The Tonight Show with Johnny Carson, Rita Rudner's shows began to fill up at every performance.
Rudner had been a working comic for many years before she started her long Las Vegas run, and she's also a successful actress and best-selling author. But perhaps her culminating career accomplishment is that she's found record breaking success in Las Vegas without changing her clean (and family friendly) approach to comedy. In a City of Sin, filled with topless shows and comedians with the dirtiest mouths on the planet, the fact that Rudner has become the city's longest running solo headliner on the merits of her cleverly constructed one-liners and witty observations is a testament to her talent and sparkling wit.
---
General Information
PACE Center Box Office
& Art Gallery Hours
Mon. – Sat., Noon – 5 p.m.
90 minutes before performance through intermission
---
Mask Update
---
Ticketing
PACEtickets@parkeronline.org
303.805.6800
No refunds or exchanges