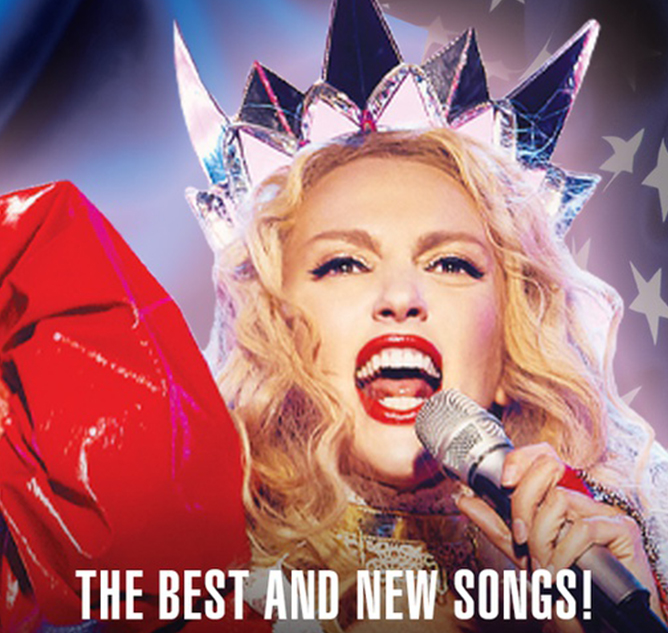 Olya Polyakova USA Fundraiser Tour
Sunday, May 29, 2022
All Ages
---
6:00 p.m.
PACE Center
20000 Pikes Peak Avenue
Parker, CO 80138
Olya Polyakova USA Fundraiser Tour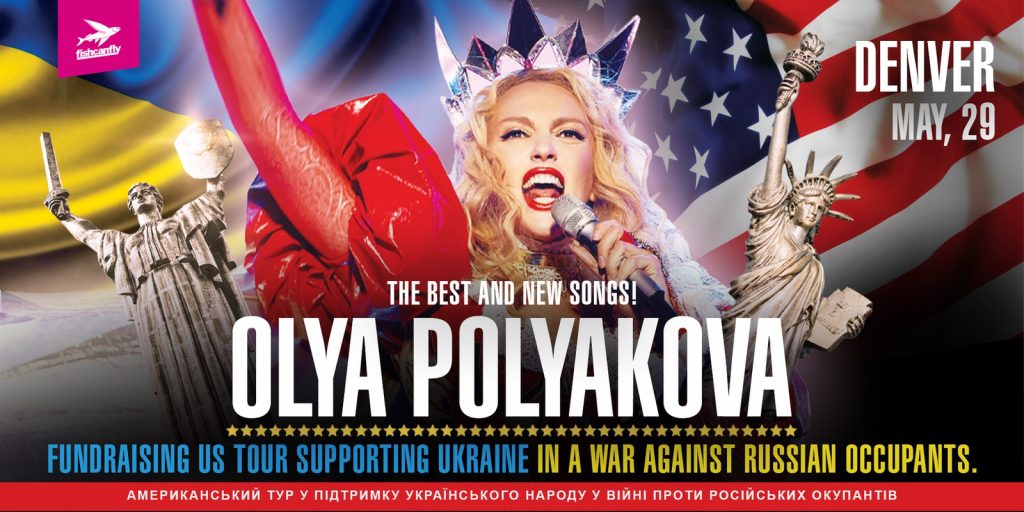 The "most touring star in Ukraine," pop artist Olya Polyakova, is embarking on a U.S. Fundraiser Tour in May, 2022!
In her latest interview, the adored pop star said, "We must continue to work. I know that fans from abroad are excited to see us. They want to support us in such difficult times. My team, although not all of them, is returning to work and it's important for all of us. This is what we know and how we can be useful at the current moment. To help people feel better, to create good emotions, while also helping support the Ukrainian economy with money and return jobs to people. Money earned during this tour will help our families and the majority will be donated to volunteer programs and the Armed Forces of Ukraine."
This tour is proudly organized by FishCanFly concert agency. The Colorado concert is organized by R.E.G. Events in association with Ukrainians of Colorado Organization with all local proceeds going to ongoing fundraising and paying for a variety of projects to help the people of Ukraine.
Please donate to Ukrainians of Colorado Organization and help us fund more projects to help the people of Ukraine: https://www.ukrainiansofcolorado.org
A NOTE ABOUT THEATER RENTALS: The PACE Center is a public venue. As such, the Town of Parker does not have the authority to curate nor censor the messaging of a third-party organization who rents one of our spaces, as long as they are not conducting unlawful activities. The views and opinions expressed by those organizations do not necessarily represent the views of The Town of Parker.
---
General Information
PACE Center Box Office
& Art Gallery Hours
Mon. – Sat., Noon – 5 p.m.
90 minutes before performance through intermission
---
Mask Update
---
Ticketing
PACEtickets@parkeronline.org
303.805.6800
No refunds or exchanges