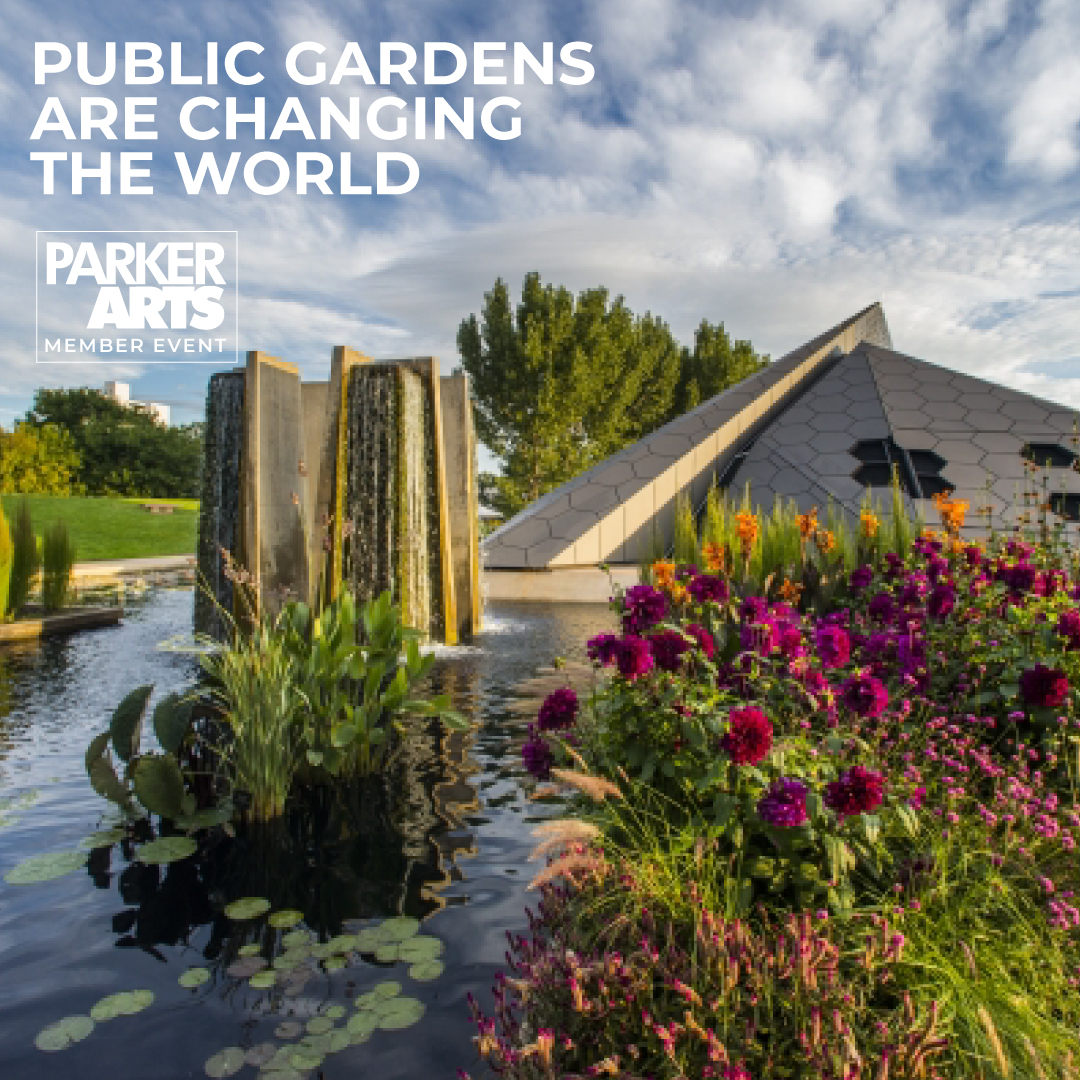 Member Event: Public Gardens Are Changing The World
Thursday, October 5, 2023
for Parker Arts Members
---
6:00 p.m.
PACE CENTER | 200000 PIKES PEAK AVENUE, PARKER, CO 80138
Member Event: Public Gardens Are Changing The World
CEO of Denver Botanic Gardens since, Brian Vogt, takes us behind the scenes to share new initiatives on how the gardens will help promote economic vitality in Denver and far beyond. Mr. Vogt will conclude the evening with a question and answer period for guests, so bring your best questions and arrive early to grab a small treat!
ABOUT BRIAN VOGT:
Brian Vogt has been CEO of Denver Botanic Gardens since April 2007. In that time, attendance has grown to over 1.3 million per year, programs have been launched to address food access in urban areas, a comprehensive diversity and inclusion project has been integrated into daily activity, the Center for Global Initiatives was launched focusing on plant research and crop genetics, an exhibit program has curated works by legends such as Henry Moore, Dale Chihuly and Alexander Calder, and Denver Botanic Films has produced two documentaries.  Under Mr. Vogt's leadership, over $116 million has been raised to take a Master Development Plan for the York Street site from concept to completion. In 2022, a new Master Development Plan for DBG Chatfield Farms was launched with funding secured for the first phase.
Learn more about Denver Botanic Gardens.
Attendance for this event is limited to members. To learn more out about membership or become a Parker Arts Member, please contact Sara Crowe, Development Manager at 303.805.3377 or visit our Membership page.
---
General Information
PACE Center Box Office
& Art Gallery Hours
Mon. – Sat., Noon – 5 p.m.
90 minutes before performances 
The Schoolhouse Hours
Mon. – Thurs., 9 a.m. – 4 p.m.
90 minutes before performances
---
Quick Links
---
Ticketing
PACEtickets@parkeronline.org
303.805.6800
Due to fire code and safety requirements, every child MUST have a ticket without exception.
Please note that there are no refunds, credits or exchanges once tickets are purchased.
YOU MAY ALSO BE INTERESTED IN