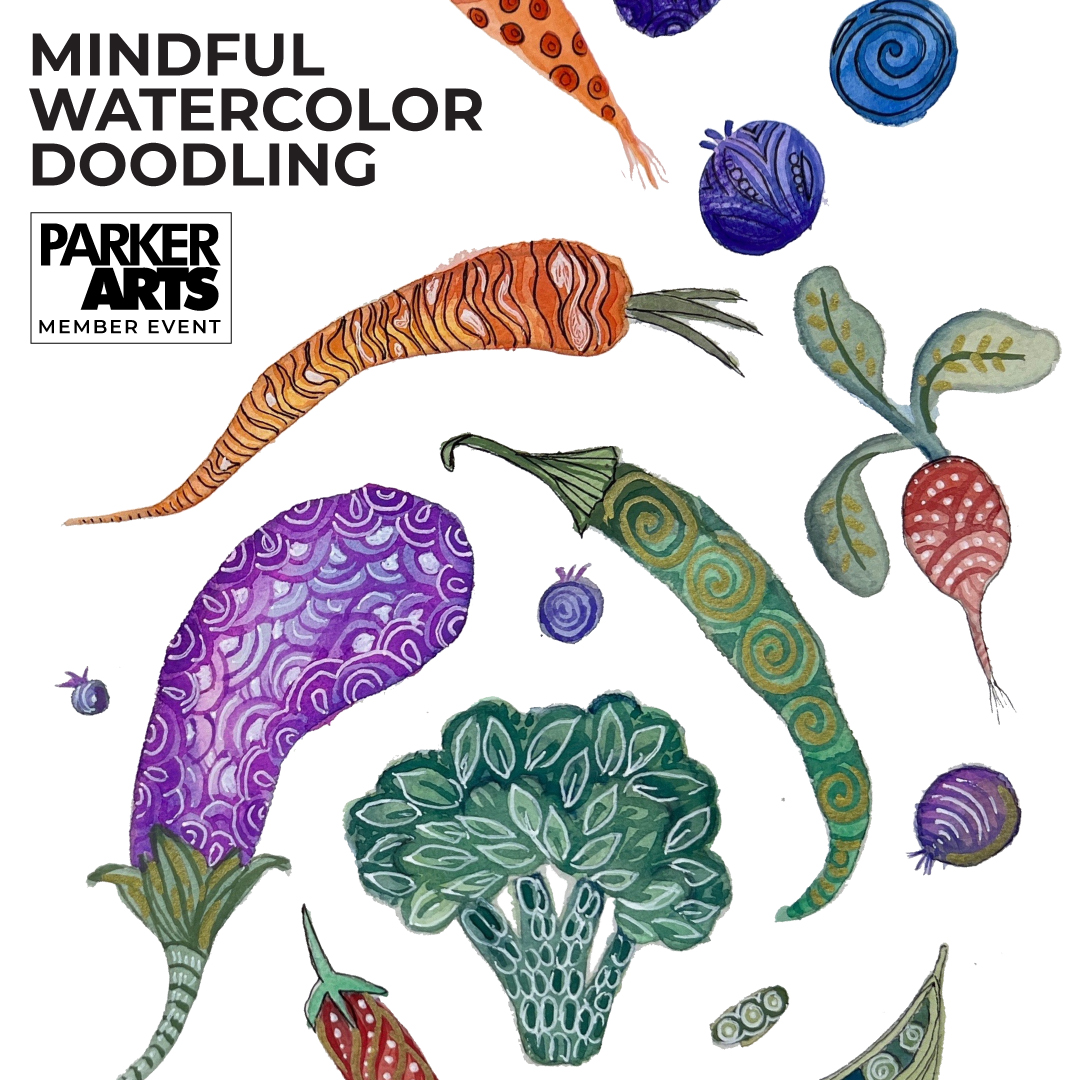 Member Event: Mindful Watercolor Doodling Class
Thursday, September 7, 2023
for Parker Arts Members
---
6:00 p.m.
PACE CENTER | 200000 PIKES PEAK AVENUE, PARKER, CO 80138
---
$10 for tickets - SOLD OUT
$0 for supplies (all needed materials will be supplied)
Find Tickets
Member Event: Mindful Watercolor Doodling Class
THIS EVENT IS SOLD OUT.
Join Minette Riordan, Ph.D. for a fun, relaxing watercolor doodle class.
Learn to play with watercolors and create simple landscapes, abstract doodles, and simple floral designs. Then use ink to add patterns and outlines to your painting for that extra pop of playful detail.
Enjoy 90 minutes of mindful creative play in a no stress atmosphere. This class emphasizes fun over perfection. No experience needed. Perfect for those who have always thought watercolor was too hard or those who just want to learn to a new, more abstract way to work with watercolors!
Studies in neuroscience and psychology have shown that just 20 minutes of putting color to paper helps your brain relax and focus. Imagine how great you'll  feel after 90 minutes of playing with paint!
Attendance for this event is limited to members. To learn more out about membership or become a Parker Arts Member, please contact Sara Crowe, Development Manager at 303.805.3377 or visit our Membership page.
---
General Information
PACE Center Box Office
& Art Gallery Hours
Mon. – Sat., Noon – 5 p.m.
90 minutes before performances 
The Schoolhouse Hours
Mon. – Thurs., 9 a.m. – 4 p.m.
90 minutes before performances
---
Quick Links
---
Ticketing
PACEtickets@parkeronline.org
303.805.6800
Due to fire code and safety requirements, every child MUST have a ticket without exception.
Please note that there are no refunds, credits or exchanges once tickets are purchased.
YOU MAY ALSO BE INTERESTED IN