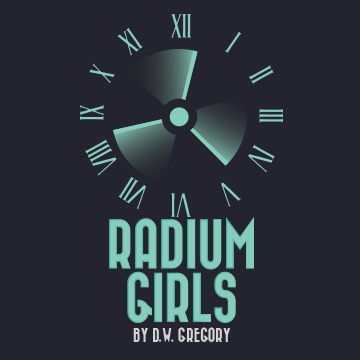 Lutheran High School Presents: Radium Girls
September 30 - October 2, 2022
---
2:00 p.m. & 7:30 p.m. showtimes
THE SCHOOLHOUSE | 19650 MAINSTREET | PARKER, CO 80138
Lutheran High School Presents: Radium Girls
In 1926, radium was a miracle cure that could "add years to your life." Luminous, radium painted watches were all the rage and an important safety feature for the military – that is until the women who painted these watches began to fall fatally ill.
Based on the remarkable true story of Grace Fryer and other "Radium Girls" who cared to take on the U.S. Radium Corporation and its president, Arthur Roeder. Arthur, an idealistic business man, vehemently argued the same element that shrinks tumors could not possibly have anything to do with the terrifying rash of illnesses spreading among his employees.
The court battled dragged on for years, years the girls didn't have. Many girls died before seeing justice, but this historic battle ultimately led to changing the safety standards for all workers everywhere.
---
General Information
PACE Center Box Office
& Art Gallery Hours
Mon. – Sat., Noon – 5 p.m.
90 minutes before performance through intermission
---
Mask Update
---
Ticketing
PACEtickets@parkeronline.org
303.805.6800
Please note that there are no refunds, credits or exchanges once tickets are purchased.
Friday, September 30, 2022
7:30 p.m.
Saturday, October 1, 2022
2:00 p.m.
Next Showing: 7:30 p.m.
Sunday, October 2, 2022
2:00 p.m.