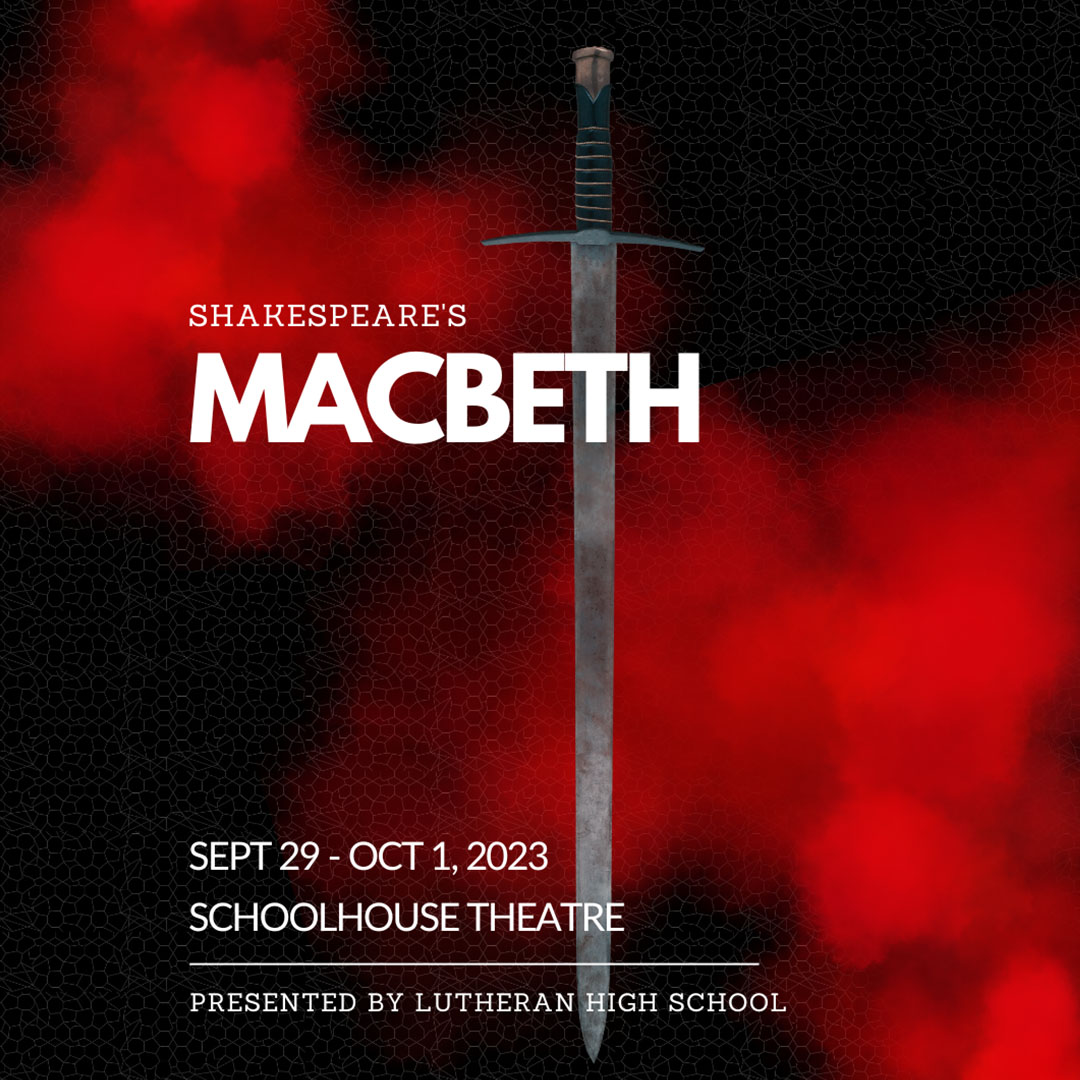 Lutheran High School Presents Macbeth
September 29 - October 1, 2023
Theater Rental
---
2:00 p.m. & 7:30 p.m. showtimes
19650 E. MAINSTREET | PARKER, CO 80138
Macbeth by William Shakespeare is the story of a Scottish nobleman and general named Macbeth who receives a prophecy from a trio of weird sisters that one day he will become King of Scotland.
Consumed by ambition and spurred to action by his wife, Macbeth murders King Duncan and takes the Scottish throne for himself. He is then wracked with guilt and paranoia. Close friends and comrades in arms quickly become enemies as Macbeth, fueled by greed, sets out to destroy all who stand in his way.
---
General Information
PACE Center Box Office
& Art Gallery Hours
Mon. – Sat., Noon – 5 p.m.
90 minutes before performances 
The Schoolhouse Hours
Mon. – Thurs., 9 a.m. – 4 p.m.
90 minutes before performances
---
Quick Links
---
Ticketing
PACEtickets@parkeronline.org
303.805.6800
Due to fire code and safety requirements, every child MUST have a ticket without exception.
Please note that there are no refunds, credits or exchanges once tickets are purchased.
Friday, September 29, 2023
7:00 p.m.
Saturday, September 30, 2023
2:00 p.m.
Next Showing: 7:00 p.m.
Sunday, October 1, 2023
2:00 p.m.