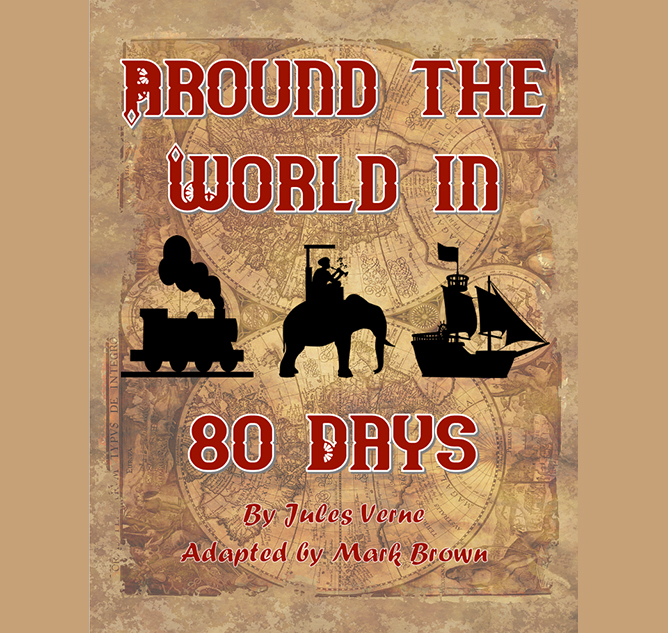 Lutheran High School Presents: Around The World in 80 Days
October 1 - 3
All Ages
---
Friday, Oct. 1 - 7:30 p.m.
Saturday, Oct. 2 - 2:00 p.m. & 7:30 p.m.
Sunday, Oct. 3 - 2:00 p.m.
The Schoolhouse Theater
19650 Mainstreet
Parker, CO 80138
Lutheran High School Presents: Around The World in 80 Days
Stampeding elephants! Raging typhoons! Runaway trains! Unabashedly slapstick! Hold onto your seats for the original amazing race! Join fearless adventurer Phileas Fogg and his faithful manservant as they race to beat the clock! Phileas Fogg has agreed to an outrageous wager that puts his fortune and his life at risk. With his resourceful servant Passepartout, Fogg sets out to circle the globe in an unheard-of 80 days. But his every step is dogged by a detective who thinks he's a robber on the run. Danger, romance, and comic surprises abound in this whirlwind of a show as eight actors portraying 39 characters traverse seven continents in Mark Brown's adaptation of one of the great adventures of all time.
A NOTE ABOUT THEATER RENTALS: The PACE Center is a public venue. As such, the Town of Parker does not have the authority to curate nor censor the messaging of a third-party organization who rents one of our spaces, as long as they are not conducting unlawful activities. The views and opinions expressed by those organizations do not necessarily represent the views of The Town of Parker.
---
General Information
PACE Center Box Office
& Art Gallery Hours
Mon. – Sat., Noon – 5 p.m.
90 minutes before performance through intermission
---
Mask Update
---
Ticketing
PACEtickets@parkeronline.org
303.805.6800
No refunds or exchanges