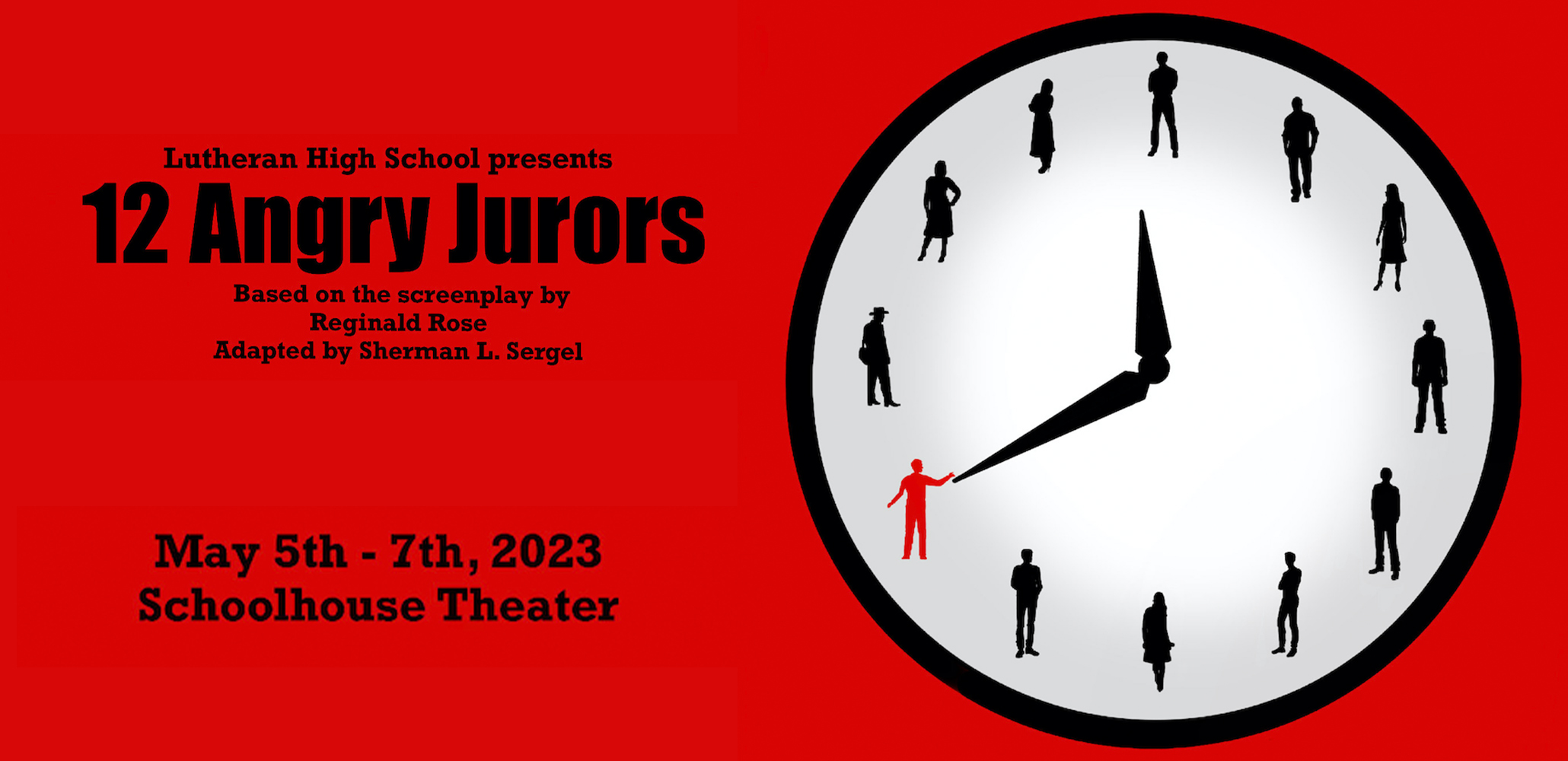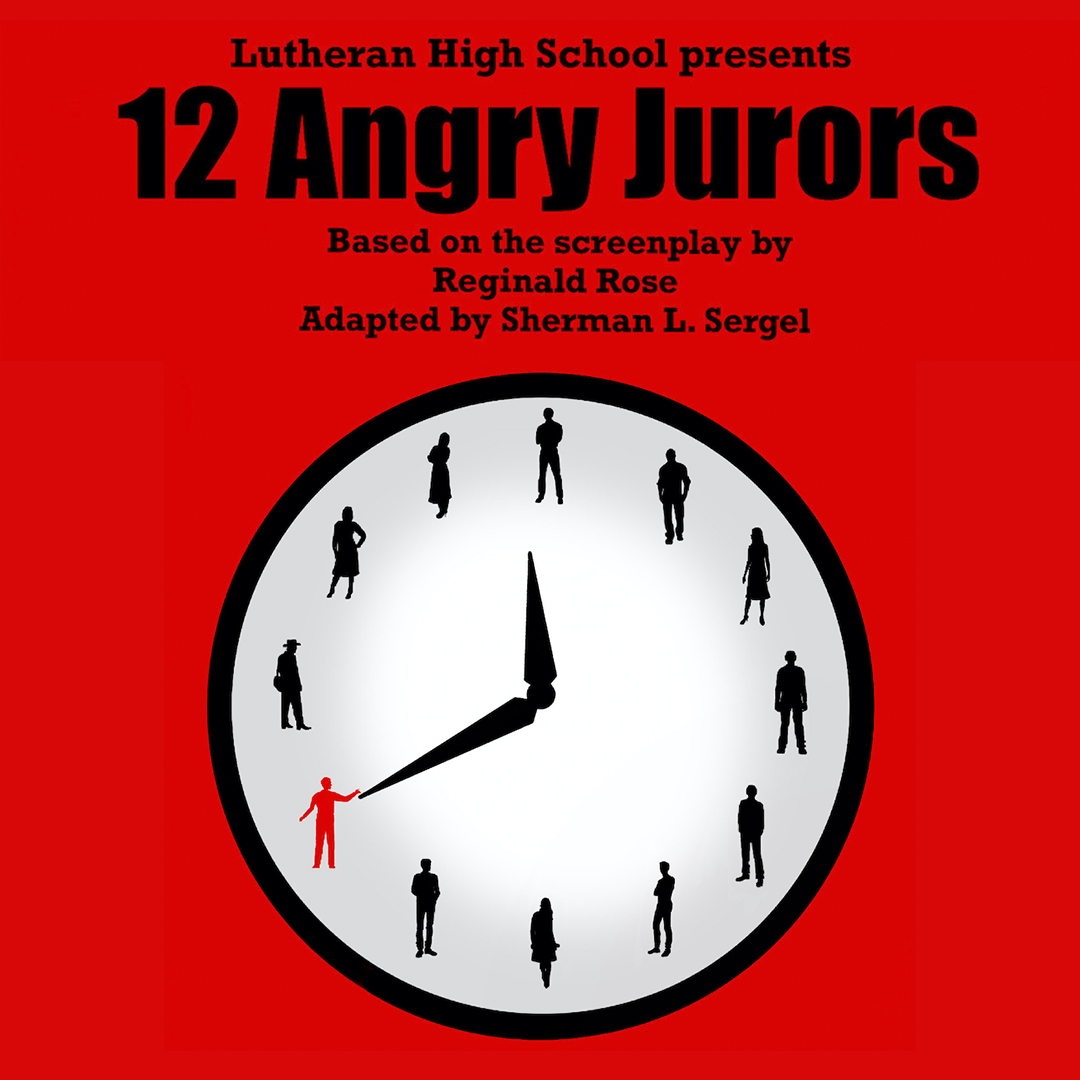 Lutheran High School Presents: 12 Angry Jurors
May 5 - 7, 2023
---
Times Vary
THE SCHOOLHOUSE | 19650 E. MAINSTREET | PARKER, CO 80138
Lutheran High School Presents: 12 Angry Jurors
A 19-year-old man has just stood trial for the fatal stabbing of his father. "He doesn't stand a chance," mutters the guard as the 12 jurors are taken into the bleak jury room. It looks like an open-and-shut case—until one of the jurors begins opening the others' eyes to the facts. "This is a remarkable thing about democracy," says the foreign-born juror, "that we are notified by mail to come down to this place—and decide on the guilt or innocence of a person; of a man or woman we have not known before. We have nothing to gain or lose by our verdict. We should not make it a personal thing."
But personal it is, with each juror revealing his or her own character as the various testimonies are re-examined, the murder is re-enacted and a new murder threat is born before their eyes! Tempers get short, arguments grow heated, and the group become 12 angry jurors. The jurors' final verdict and how they reach it—in tense scenes that electrifies audience and keeps them on the edge of their seats.
---
General Information
PACE Center Box Office
& Art Gallery Hours
Mon. – Sat., Noon – 5 p.m.
90 minutes before performance through intermission
---
Mask Update
---
Ticketing
PACEtickets@parkeronline.org
303.805.6800
Please note that there are no refunds, credits or exchanges once tickets are purchased.
Friday, May 5, 2023
7:30 p.m.
Saturday, May 6, 2023
2:00 p.m.
Next Showing: 7:30 p.m.
Sunday, May 7, 2023
2:00 p.m.