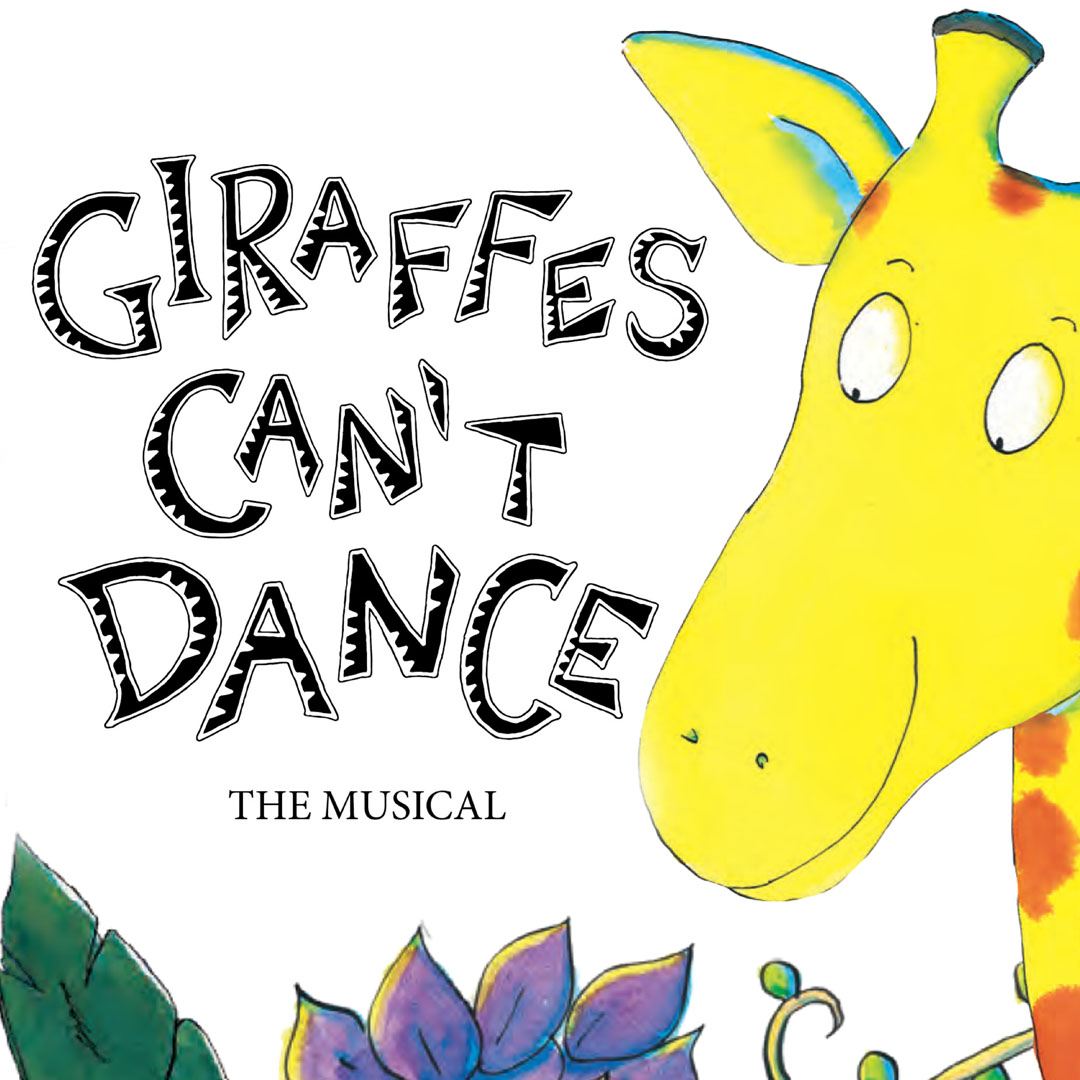 Giraffes Can't Dance – The Musical
Sunday, October 8, 2023
Recommended for families with children ages 3 - 8
---
6:30 p.m.
PACE CENTER | 20000 PIKES PEAK AVENUE | PARKER, CO 80138
---
$34 for tickets (starting price)
$7.55 for optional Giraffes Can't Dance board book (ADD ON AT CHECKOUT)
Find Tickets
Giraffes Can't Dance - The Musical
All the animals in the jungle know their own special dance, but Gerald the Giraffe can't seem to move without a clumsy step. But with the help of a wise cricket, he finds his own song, and dances to the beat of his own drum!
In this stage adaptation of the beloved children's book, with puppets, African rhythm, and lots of dancing, Gerald learns that his differences are what make him special.
Giraffes Can't Dance The Musical
Based on the book by Giles Andreae & Guy Parker-Rees
®Purple Enterprises Ltd, a Coolabi company, and The Watts Publishing Group Ltd
BOOKS & LYRICS by Gloria Bond Clunie
MUSIC by Elton Bradman & Leela Oleszkiewicz
ADD ON GIRAFFES CAN'T DANCE AT CHECKOUT
Purchase the board book Giraffes Can't Dance with your tickets!
When you arrive at the PACE Center,  pick up your book at the Books Are Awesome table before the show. With tax, the total cost of the book is $7.55. A big thanks to Books Are Awesome for their partnership in ordering, delivering, and getting the books to the PACE Center for the show!
---
General Information
PACE Center Box Office
& Art Gallery Hours
Mon. – Sat., Noon – 5 p.m.
90 minutes before performances 
The Schoolhouse Hours
Mon. – Thurs., 9 a.m. – 4 p.m.
90 minutes before performances
---
Quick Links
---
Ticketing
PACEtickets@parkeronline.org
303.805.6800
Due to fire code and safety requirements, every child MUST have a ticket without exception.
Please note that there are no refunds, credits or exchanges once tickets are purchased.