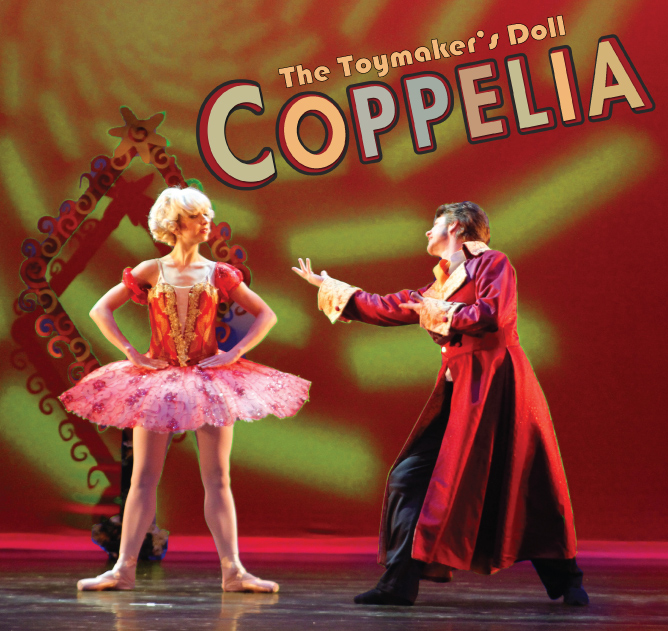 Ballet Ariel Presents: A Toymaker's Doll Coppelia
Saturday, NOV 27
All Ages
---
6:30 p.m.
The Schoolhouse Theater
19650 Mainstreet
Parker, CO 80138
---
$26 for adult tickets
$23 for student/senior tickets
$20 for children's tickets
Find Tickets
Ballet Ariel Presents: A Toymaker's Doll Coppelia
Ballet Ariel launches its new season with one of the greatest comic ballets of all time, retold through original choreography with a Ballet Ariel twist. The first in a season of joy-filled ballets, Ballet Ariel's Coppelia is the story of a dancing doll, a mischievous girl and an artist who has fallen in love with his own creation. Adults will be drawn into the story by sophisticated undertones, inspired by the "Pygmalion" myth of the artist who falls in love with his sculpture, while young members of the audience will delight in the shenanigans that ensue.
For more information: www.balletariel.org 
A NOTE ABOUT THEATER RENTALS: The PACE Center is a public venue. As such, the Town of Parker does not have the authority to curate nor censor the messaging of a third-party organization who rents one of our spaces, as long as they are not conducting unlawful activities. The views and opinions expressed by those organizations do not necessarily represent the views of The Town of Parker.
---
General Information
PACE Center Box Office
& Art Gallery Hours
Mon. – Sat., Noon – 5 p.m.
90 minutes before performance through intermission
---
Mask Update
---
Ticketing
PACEtickets@parkeronline.org
303.805.6800
No refunds or exchanges