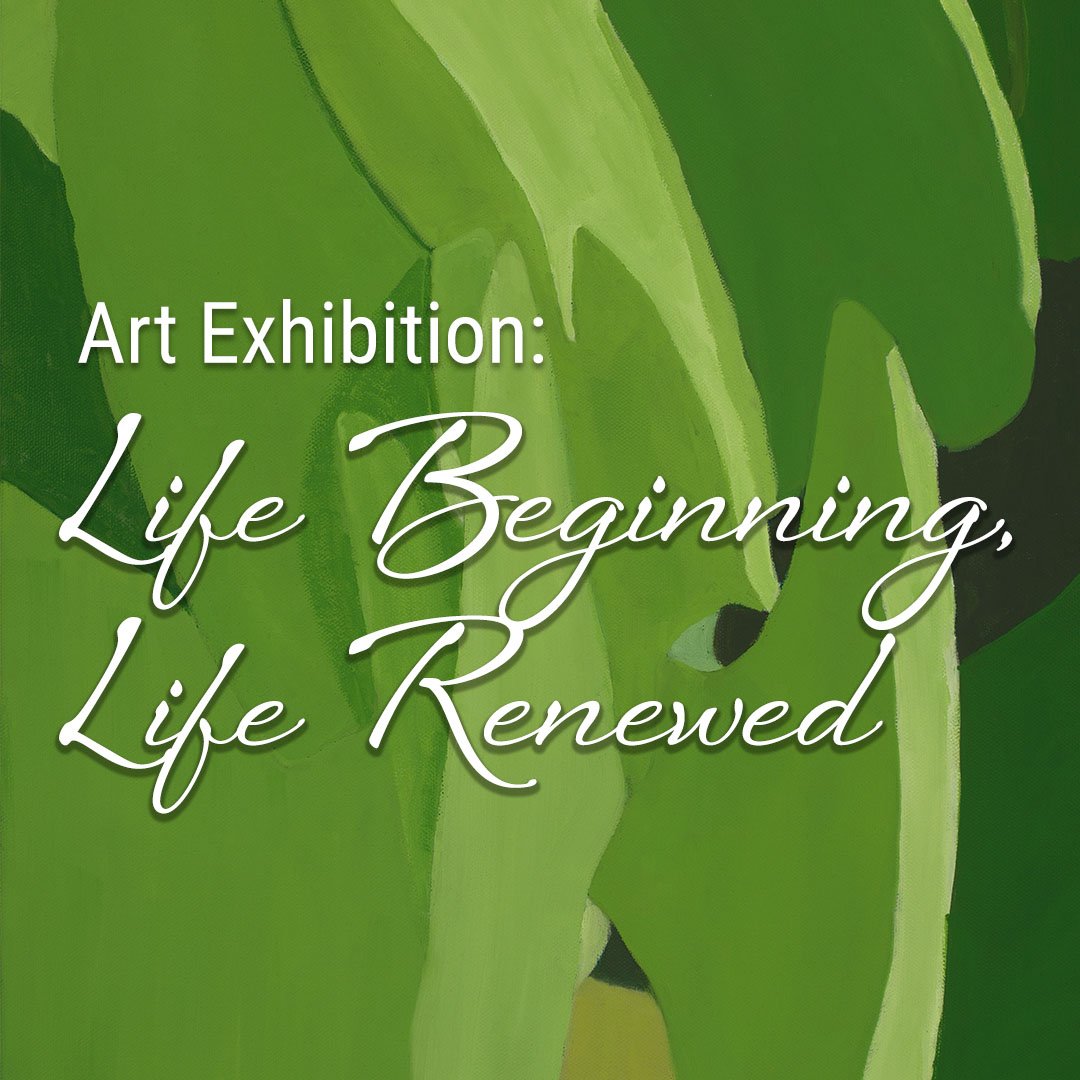 Art Exhibition: Life Beginning, Life Renewed
August 1 - September 27, 2022
All Ages
---
Open During Box Office Hours
PACE CENTER | 200000 PIKES PEAK AVENUE | PARKER, CO 80138
Art Exhibition: Life Beginning, Life Renewed
Artists Nea Brown, Robin Cole, Victoria Eubanks, and Susan Rubin use plants and the science of botany as inspiration to explore abstraction, color theory, and various mediums.
Opening Reception
Join us for a free Opening Reception – Reserve Now
Friday, August 5, 2022 | 6:00 – 8:00 p.m.
Celebrate the work of the amazing artists featured in Life Beginning, Life Renewed with an opening gallery reception on August 5 from 6:00 – 8:00 p.m.
Enjoy LIVE  folk and bluegrass music from Just Jill and help yourself to summer snacks and the finest specialty teas provided by English Tealeaves. Drinks will also be available for purchase at concessions. This is the third of four art receptions held in the PACE Center Art Gallery in 2022.
Visit the exhibit at the PACE Center from August 1 – September 27, 2022.
Curator's Statement:
Nature is a common theme in art, and not just because it's a free model—draw up the blinds and peek out your window or stroll down a dirt path and there she is, just begging to be discovered and glorified in any art form an artist can dream up—but nature is also such a wonderful jumping off point for myriad metaphorical possibilities. In this exhibition, each artist connects us to her beliefs, dreams, fears, memories, and personal stories that are best told in paint or charcoal, colored pencil, or wax.
Life Beginning, Life Renewed grew out of a conversation with my artist friend, Nea Brown (pronounced Nay-uh). Nea's paintings are inspired by plant life as filtered through her amateur botanist's lens. She depicts plants, in the macro, based on the aspect of each species that has spurred on her curious mind. As did botanical scientists before her, who also happened to be exquisite artists, Nea points out the unique beauty in each plant she portrays—only she leaves out the minutia in favor of design and minimalist expression.
Not only has Nea loaned work for this show, but she collaborated with me on the artists we invited to add to the conversation. Robin Cole is an artist we both admired for years, in particular, for her unique perspective on nature as captured in charcoal, encaustic and oil. Through gorgeous design and attention to detail, Robin introduces us to nature through pattern and her subtle use of light.
Susan Rubin is among the growing number of artists who have found her voice in colored pencil, a medium that had been, for many years, relegated to kid's art classes. With a flair for abstracted and dramatic compositions, Susan relies on her knowledge of plant life to capture each subject with scientific accuracy, but then lets her artistic eye take over to conjure stories
And then there's Victoria Eubanks who works in encaustic, a medium that uses a combination of beeswax, tree sap and pigment to create lush, transparent surfaces upon which she playfully layers nature's patterns into delightful abstractions. If you ever get the chance to visit her studio, GO! It's a feast for the eyes and often smells of honey, so much so that bees are frequent visitors and a reminder that nature is woven throughout all of her works, just as it is for each of these artists.
As always, we hope you enjoy another new artistic journey and we hope it helps you see your world in an even brighter, more beautiful way!
Rose Fredrick, curator
July 16, 2022
---
General Information
PACE Center Box Office
& Art Gallery Hours
Mon. – Sat., Noon – 5 p.m.
90 minutes before performance through intermission
---
Mask Update
---
Ticketing
PACEtickets@parkeronline.org
303.805.6800
Please note that there are no refunds, credits or exchanges once tickets are purchased.