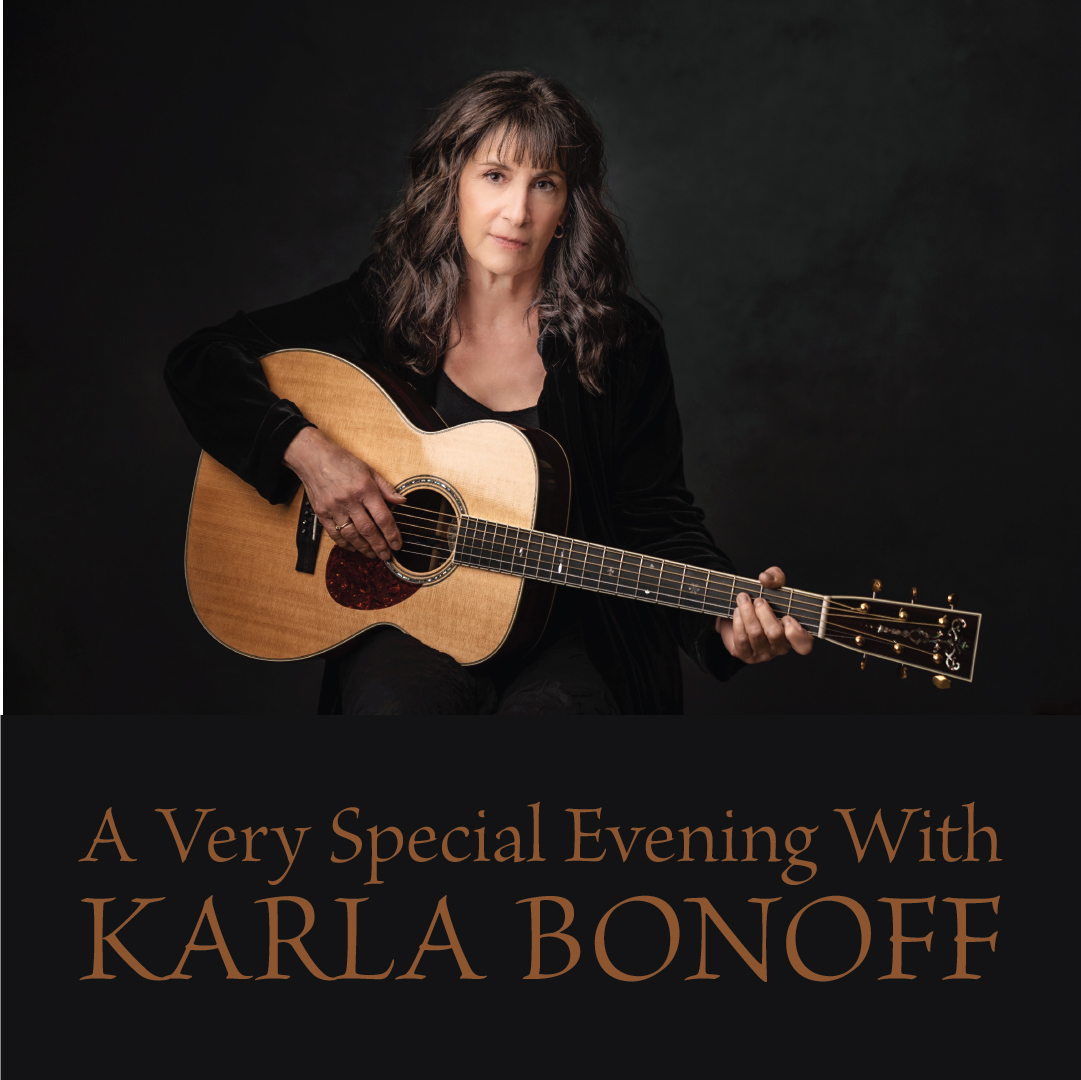 A Very Special Evening with Karla Bonoff
Saturday, September 24, 2022
Adults
---
7:30 p.m.
PACE CENTER | 20000 PIKES PEAK AVENUE | PARKER, CO 80138
A Very Special Evening with Karla Bonoff
Her music and lyrics have been performed by the likes of Linda Ronstadt, Aaron Neville, Bonnie Raitt, Wynonna Judd and more, but American singer-songwriter Karla Bonoff's own voice is what makes her music unique.
Join us September 24th at the PACE Center for a very special concert with one of the most respected singer-songwriters of all time.
ABOUT:
Karla Bonoff has been described as one of the finest singer-songwriters of her generation. That description is not hyperbole.
Bonoff has enjoyed critical acclaim, commercial success, enduring popularity, and the unwavering respect of her peers. Karla has seen her songs become hits for Bonnie Raitt, Wynonna Judd, and Linda Ronstadt. Many of Bonoff's ballads are classics.
Karla has continued to tour extensively, playing sold-out shows around the world. Hearing Karla's moving vocals on her rich, expressive songs is like standing beneath a sparkling waterfall–refreshing, exhilarating, restorative. Experiencing them live can be transformative.
In 2019, Karla released her first new album in over a decade, Carry Me Home, a 16-song set featuring brand new recordings of Karla's classics along with new songs by Karla, Kenny Edwards, and a cover of a vintage Jackson Browne tune, "Something Fine," which Karla performed on the 2015 compilation, Looking into You: A Tribute To Jackson Browne. She was featured in the acclaimed Linda Ronstadt documentary: The Sound of My Voice, highlighting her friendship with Linda and as the writer of several of her biggest songs, including Grammy Winner, "All My Life." Bob Lefsetz, a longtime fan, interviewed her for his popular podcast and dug deep into her history as a pioneer of the Southern California Singer-Songwriter scene, Trisha Yearwood's new album includes a lovely rendition of Karla's "Home," Mary Sue Toohey of The Village on Sirius/XM hosted a performance & interview, and she was invited to sing on the longest-running radio program for acoustic music, Acoustic Café.
Fans and critics agree that Bonoff's songs are timeless as are her recordings. Many prefer her versions live with instrumentation that is clean and spare, giving Bonoff's voice room to work its emotional magic.
---
General Information
PACE Center Box Office
& Art Gallery Hours
Mon. – Sat., Noon – 5 p.m.
90 minutes before performance through intermission
---
Mask Update
---
Ticketing
PACEtickets@parkeronline.org
303.805.6800
Please note that there are no refunds, credits or exchanges once tickets are purchased.
YOU MAY ALSO BE INTERESTED IN