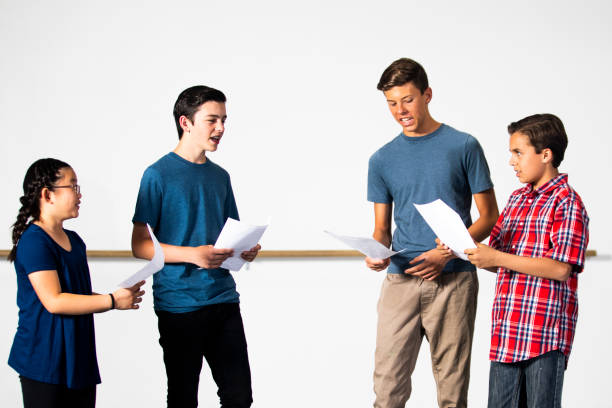 Voice and Speech for Actors Camp (#39267)
March 14 - 17
Ages 12 - 18
---
M-TH, 1:00 - 4:00 p.m.
PACE Center
20000 Pikes Peak Ave.
Parker, CO 80138
---
$150 for Residents
$165 for Non-residents
Register
Voice and Speech for Actors
Learn the basics of voice and speech work for the stage and screen! In this camp, we will begin with the breath, then explore the vocal tract and all of the ways in which we can utilize it safely and effectively in performance, then we will play with all of the sounds of human language to build a strong foundation for ease in accent work. This class will be experience-based, so students will be guided through activities that train the brain, body, and breath to work together. Each class will also culminate in playful activities that allow students to use these new skills in exercises that they can carry with them into any acting work, including improv, film, theatre, voice acting, and singing.
Level of Instruction: Beginning/Intermediate
Skills Learned: Breath, voice, speech and accent work foundations for actors
Supplies Needed: Pen, paper, water bottle, yoga mat/blanket/towel to lie on
---
Register: 39267  Sorry, this class has been cancelled. 
Dates: Monday – Thursday, March 14 – 17
Times: 1:00 – 4:00 p.m.
---
Instructor
Miranda Guettlein
---
Location
PACE Center
---
Cost of Class
$150 R/$165 NR
Monday, March 14
1:00 - 4:00 p.m.
Tuesday, March 15
1:00 - 4:00 p.m.
Wednesday, March 16
1:00 - 4:00 p.m.
Thursday, March 17
1:00 - 4:00 p.m.