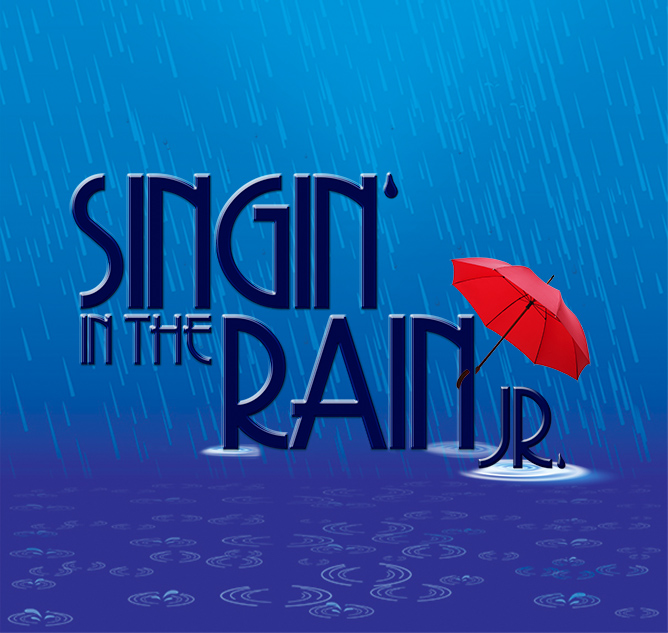 Roald Dahl's Matilda The Musical Jr.
May 31 - August 5
Ages 10 - 18
---
Mon. and Wed., 4:30 - 7:00 p.m., Sa, 9:30 a.m. - 12:30 p.m.
The Schoolhouse
19650 Mainstreet
Parker, CO 80138
Singin' in the Rain JR.
Auditions for Roald Dahl's Matilda The Musical JR. are May 20! 
Click Here to sign up for auditions!
Audition for Parker Arts and Sasquatch Production's youth summer production of Roald Dahl's Matilda The Musical, Jr.. Students will experience the process of putting up a professional musical production while developing confidence and skills in acting, singing, and dancing. Participants must sign up for auditions scheduled to be held on May 20, from 9:00 a.m. – 7:00 p.m. Students will meet 2-3 times a week over the summer to rehearse and there will be a total of seven performances July 28 – August 5.
Students should prepare a 30-second musical theatre song. Those interested in a lead role should also prepare a 30-second monologue. Auditions will be held in person, although video auditions will be accepted. Audition videos, headshots, and resumes should be emailed to Tanner Kelly at inspiretanner@gmail.com by May 20, 2023.
Rebellion is nigh in Matilda JR., a gleefully witty ode to the anarchy of childhood and the power of imagination! Packed with high-energy dance numbers and catchy songs, Matilda JR. is a joyous girl power romp. Join Sasquatch Productions and Parker Arts to tell the story of the special little girl with an extraordinary imagination.
Registration will open once the show has been cast and crew have been selected. ONLY REGISTER TO THIS PRODUCTION IF YOU HAVE BEEN CAST BY SASQUATCH PRODUCTIONS. A $5 processing fee will be charged to remove students not cast.
Cast: 46157
Crew: 43158
Auditions
Sa, May 20, 9:30 a.m. – 7:00 p.m.
Rehearsals
M & W, May 31 – July 28, 4:30 – 7:00 p.m., Sa., 9:30 a.m. – 12:30 p.m.
Tech & Dress Rehearsals
July 24 – July 28, 4:30 p.m. – 8:30 p.m.
Performances
July 28, 7:30 p.m.
July 29, 2:00 and 7:30 p.m.
July 30, 2:00 p.m.
August  4, 7:30 p.m.
August 5, 2:00 and 7:30 p.m.
Strike
August 6, 9:00 a.m. – 3:00 p.m.
Roald Dahl's Matilda The Musical Jr is presented through special arrangement with Music Theatre International (MTI). All authorized performance materials are also supplied by MTI.
www.mtishows.com
---
Instructor
Sasquatch Productions
---
Location
The Schoolhouse
---
Cost of Class
$400 - Cast
$75 - Stagehand