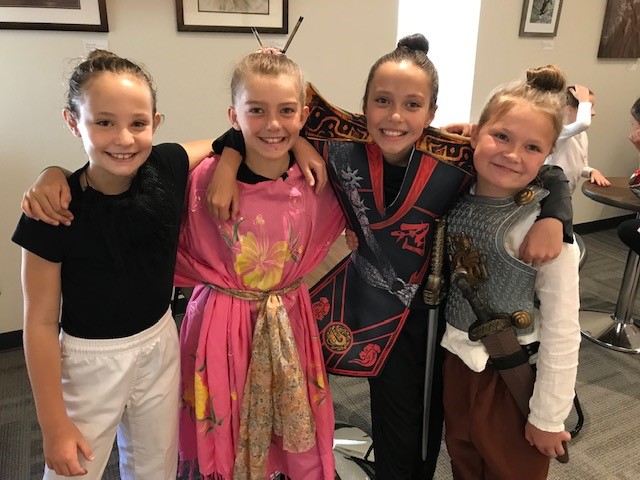 KidStage Stars: Silver
October 2 - December 11 or September 26 - December 12
Ages 6 - 12
---
Monday 4:30 -6:00 p.m.
Tuesday, 4:30 -6:00 p.m.
The PACE Center
20000 Pikes Peak Ave.
Parker, CO 80138
---
$280 for Residents
$308 for Non-residents
Silver
Just as Wicked is to The Wizard of the OZ so is Silver to Treasure Island. Long John Silver wasn't always a notorious pirate. There was a time, back in pirate school, when he was just a one-legged outcast struggling to make friends and find his way. It is here that he meets the spunky and confident pirate queen Captain J. Flint and starts the hunt for the legendary treasure of the text-loving Oracle. Through helping his friend and a steady rivalry with the ruthless Captain Smollett, Silver soon finds himself on the path that will eventually lead him to Hispaniola and Treasure Island. The script includes many elements of Robert Louis Stevenson's classic story, but it takes pirates into the 21st Century and proves that there really are two sides to every story. Students will perform on the last day of class at 6:30 p.m. at The Schoolhouse. No class 10/16, 10/17, 10/31.
Level: Beginner/Intermediate
---
Class Code: 47032
Dates: Monday, October 2 – December 11
Time: 4:30 – 6:00 p.m.
---
Class Code: CANCELLED
Dates: Tuesday, September 26 – December 12
Time: 4:30 – 6:00 p.m.
---
Instructor
KidStage
---
Location
The PACE Center
---
Cost of Class
$280 R/$308 NR