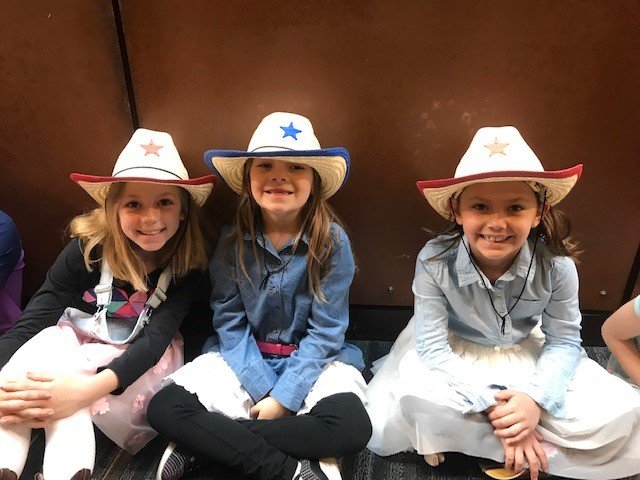 Parker Arts Variety Experience (#23585)
March 15 -19
Ages 5 -12
---
M-F, 9:00 a.m. – 12:00 p.m.
PACE Center
20000 Pikes Peak Avenue
Parker, CO 80138
---
$200 for Residents
$220 for Non-residents
Register
Parker Arts Variety Experience
Join us for a best-of Parker Arts Variety Experience where kids will explore a different topic each day.
---
Monday: Science
Jump on in and join us for some spring inspired science fun!
We'll construct and launch spring egg rockets, discover a jellybean rainbow, create shrinking spring flowers, make color changing polymer slime and capture a polymer rainbow in a tube.
---
Tuesday:

 

Cooking
Learn to make Spring Rolls, Spaghetti Nests, Tossed Spring Salad, Strawberry Shortcake under the instruction of Ms. Karon in the professional PACE kitchen.
---
Wednesday: Art
Dabble with Impressionism using water and markers, create a colorful mobile with recycled plastics, and make an oceanic scene using paint, oil pastels, and a surprise ingredient!
---
Thursday: Music
Percussion with Sound Math. Explore the amazing connections between math and rhythm in a hand-percussion music setting.
---
Friday: Theater
Explore the world of theater with PTA! Kids will learn a variety of theater and improvisation games throughout the day and explore characters from classic stories.
Class Code: 23585
Dates: Monday-Friday, March 15 – 19
Time: 9:00 a.m. – 12:00 p.m.
---
Instructor
Parker Arts
---
Location
PACE Center
---
Cost of Class
$200 Residents/$220 Nonresidents
Monday, March 15
9:00 a.m. – 12:00 p.m.
Tuesday, March 16
9:00 a.m. – 12:00 p.m.
Wednesday, March 17, 2021
9:00 a.m. – 12:00 p.m.
Thursday, March 18, 2021
9:00 a.m. – 12:00 p.m.
Friday, March 19
9:00 a.m. – 12:00 p.m.