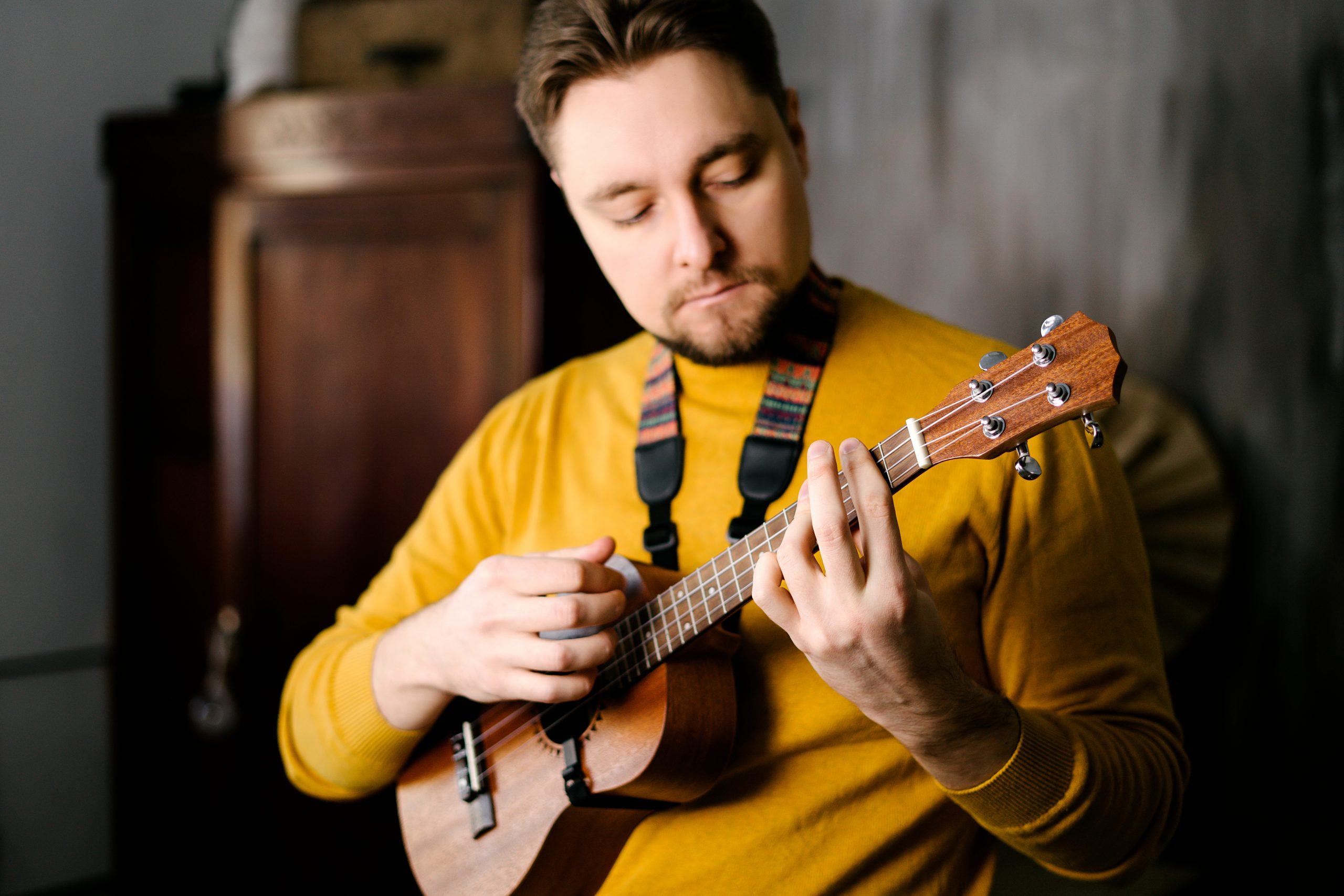 Group Ukulele (Adult)
September 1 - October 20
Ages 13+
---
Thursday, 6:30 - 7:30 p.m.
PACE Center
20000 Pikes Peak Avenue
Parker, CO 80138
---
$185 for Resident
$203 for Non-resident
Group Ukulele (Adult)
Grab your 'uke, and let's get strumming! The ukulele is a much-loved instrument across genres and musical traditions, and it's easy to see why. It's versatile, sounds great whether you're playing by yourself or in a group, and it's very beginner-friendly. In fact, ukulele is the instrument of choice for many music teachers because of how fun and accessible it is for students of any ability level.
Level of Instruction: Beginner, but all skill levels welcomed.
Skills Learned: Group and social learning, ukulele chord patterns, note-reading, rhythm.
Supplies Needed: Ukulele
---
Class Code: 42940 Sorry, this class was cancelled due to low enrollment.
Date: Thursday, September 1 – October 20
Time: 6:30 – 7:30 p.m.
Class Code: 42943
Date: Thursday, October 27 – December 22
Time: 6:30 – 7:30 p.m.
---
Instructor
New Cottage Arts
---
Location
PACE Center
---
Cost of Class
$185 R/$203 NR