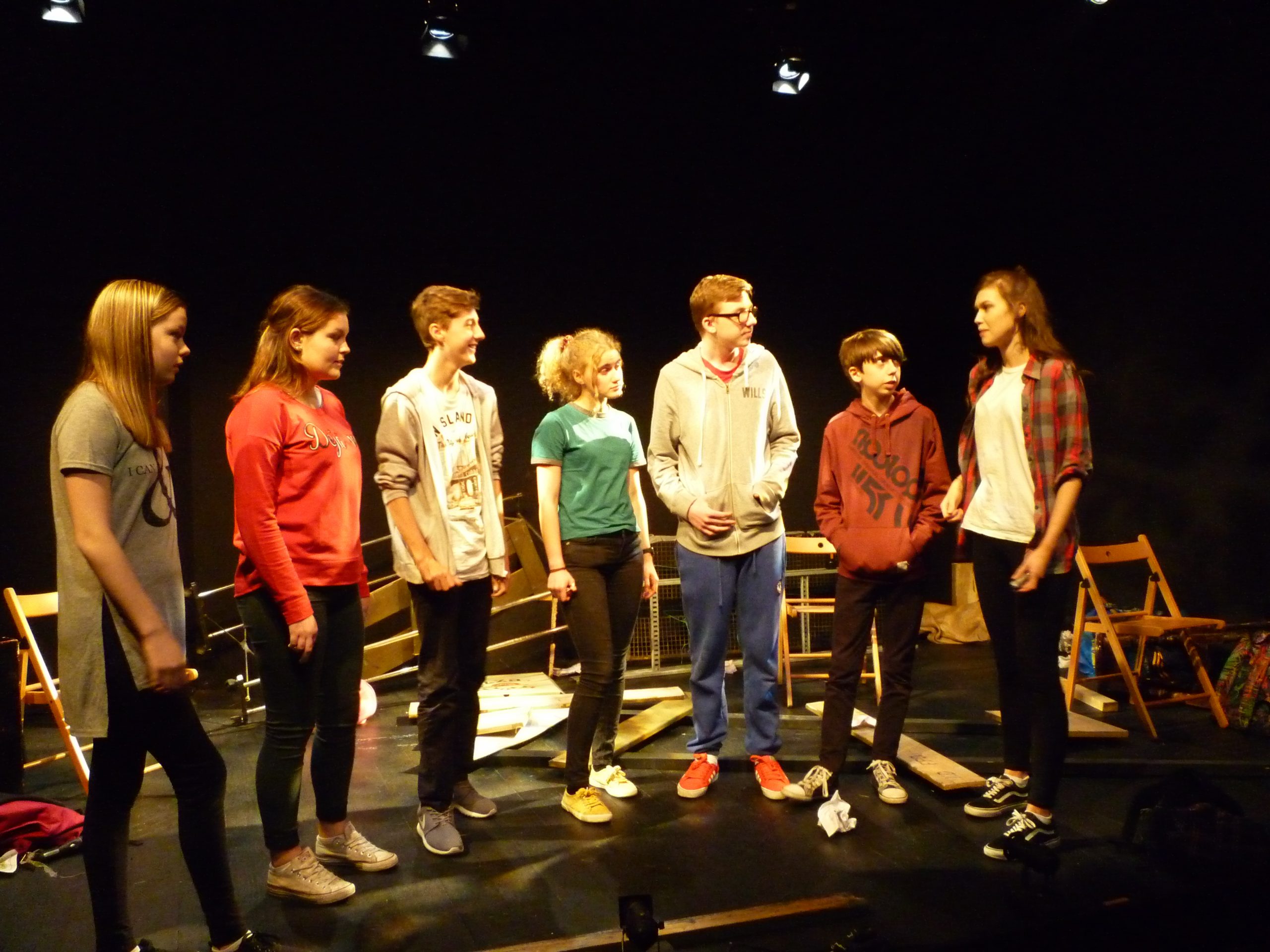 Dialects and Character Building (#31967)
Ages 13 – 18
---
M – F, 1:00 p.m. – 4:00 p.m.
PACE Center
20000 Pikes Peak Avenue
Parker, CO 80138
---
$125 for Resident
$137 for Non-resident
Dialects and Character Building
This class is for students who have taken a dialects class here at PACE before, and will help to integrate dialect work into creating an authentic character on stage.  Students in the class will each select a monologue, in any dialect, to work on throughout the course.  We will workshop the monologues using many different voice and speech techniques, as well as a character study to ensure all elements come together to maintain integrity to the playwright's text and the historical and geographical context. The class will culminate in a showcase for classmates (and, possibly a virtual audience of family and friends).
---
Class Code: 31967
Dates: Tuesday – Friday, July 6 – 9
Time: 1:00 p.m. – 4:00 p.m.
---
Instructor
Miranda Guettlein
---
Location
PACE Center
---
Cost of Class
$125 R/$137 NR
Tuesday, July 6
1:00 p.m. – 4:00 p.m.
Wednesday, July 7
1:00 p.m. – 4:00 p.m.
Thursday, July 8
1:00 p.m. – 4:00 p.m.
Friday, July 9
1:00 p.m. – 4:00 p.m.