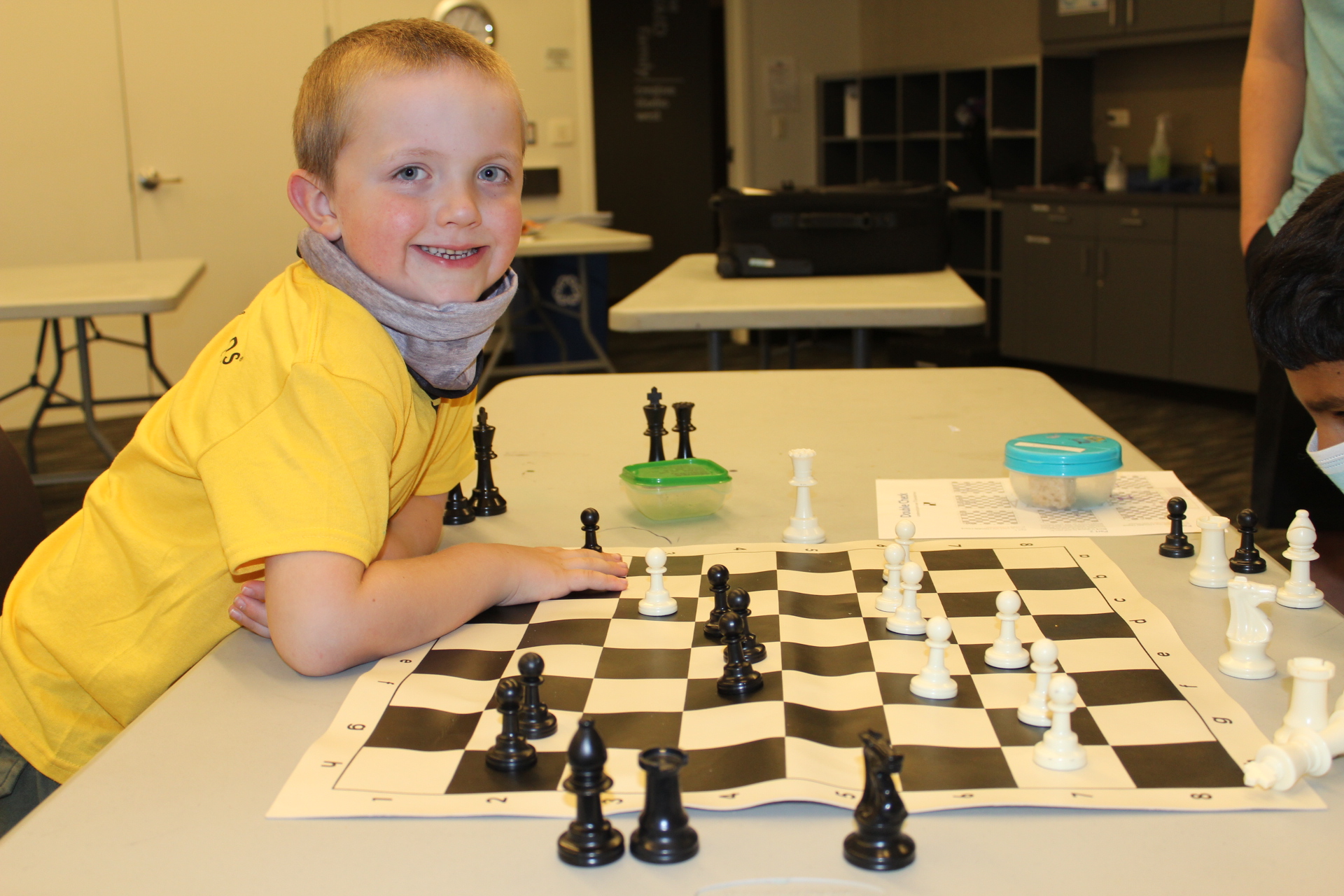 Chess Wizards Camp (#39262) – CANCELLED
December 27 - 30
Ages 6 - 12
---
M-TH, 9:00 a.m. - 12:00 p.m.
PACE Center
20000 Pikes Peak Ave.
Parker, CO 80138
---
$200 for Residents
$220 for Non-residents
Register
Chess Wizards Camp
Say yes to chess! Join Chess Wizards for an interactive, scholastic program where kids will collaborate, gain confidence, improve chess skills, meet new friends, and work out their most powerful muscle – their brains! Appropriate for beginner to experienced chess players, our program includes instruction in tactics and strategy, as well as individual game play. Daily breaks are built in for snack, games and plain old running around! All students will receive a trophy, puzzle folder and wizard's T-shirt. Come join the fun!
Level of Instruction: All levels
Skills Learned: Critical thinking, principles of chess, chess tactics and strategy
Supplies Needed: N/A
---
Register: 39262 Sorry, this camp was cancelled due to low enrollment.
Dates: Monday – Thursday, December 27 – 30
Times: 9:00 a.m. – 12:00 p.m.
---
Instructor
Chess Wizards
---
Location
PACE Center
---
Cost of Class
$200R/$220NR
Monday, December 27
9:00 a.m. - 12:00 p.m.
Tuesday, December 28
9:00 a.m. - 12:00 p.m.
Wednesday, December 29
9:00 a.m. - 12:00 p.m.
Thursday, December 30
9:00 a.m. - 12:00 p.m.